In order to let an object to get into a process, you need to specify an input condition. Set of input conditions differs for different objects (users/orders/purchases/).
To specify an input condition you need to open «General» tab in a process's description and choose a type of rule upon meeting which a process will be launched. In all types except «Disabled» you can specify an input condition — a rule checked by the system in order to decide whether or not to launch a process for a certain object.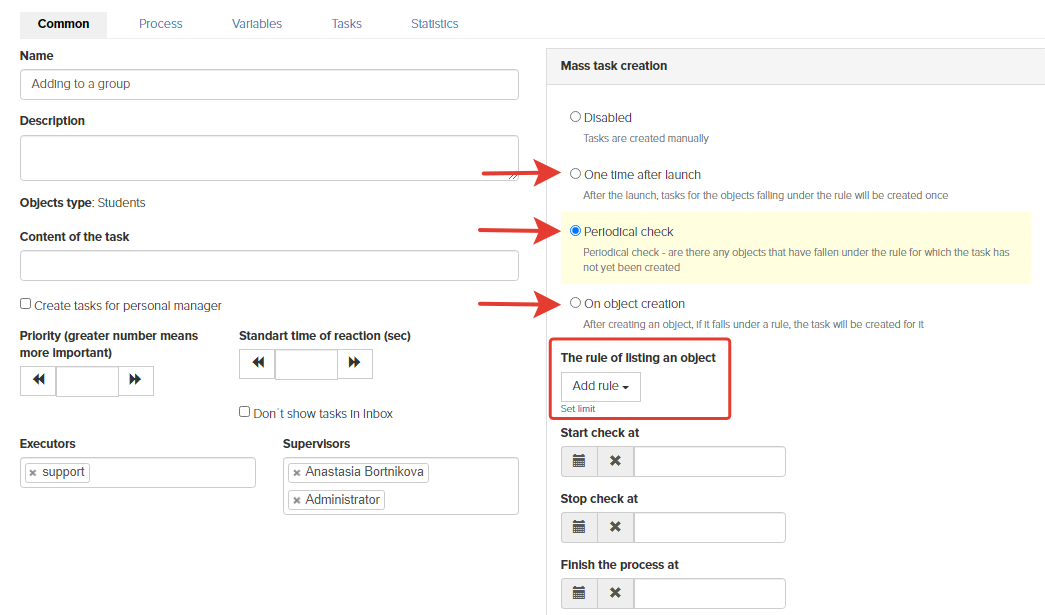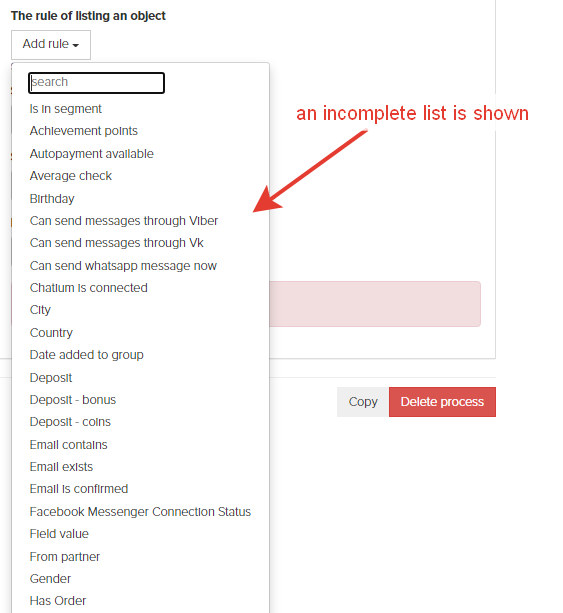 The system will launch a process, check if an object meets a condition and launch activities for repeated objects according to a chosen rule (once, when object creation or periodical revision).