Counters is a useful tool to limit actions performed within a process.
To create a counter go to "Process" tab and click on "Counters" button.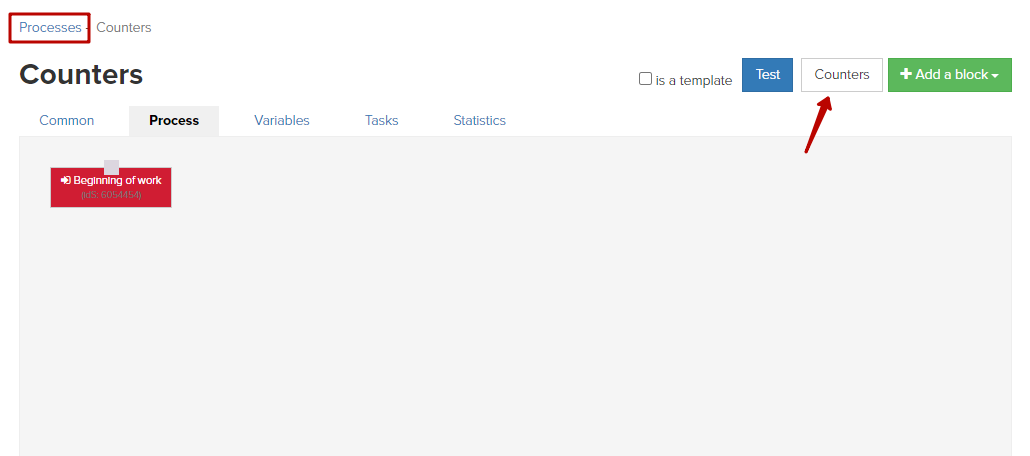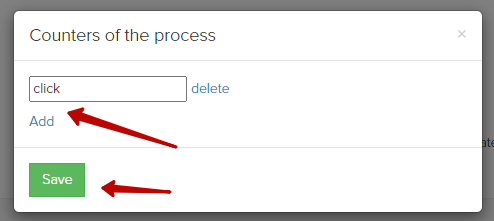 Choose "Process" - "Task" block to work with counters in process.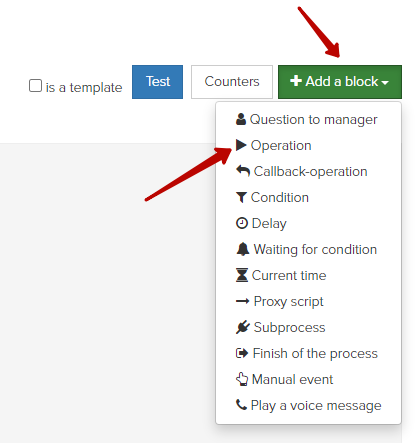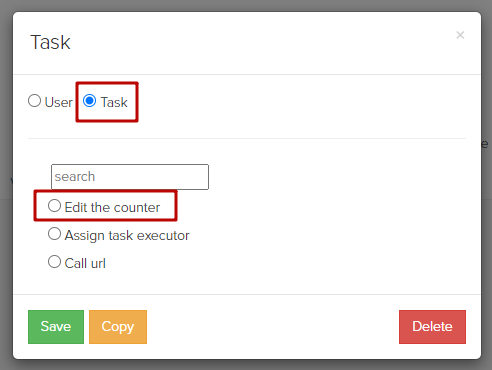 Then choose what exactly you want to do with a counter:
to make it equal to some value (for instance to reset it)
to reduce it by some value
to increase it by some value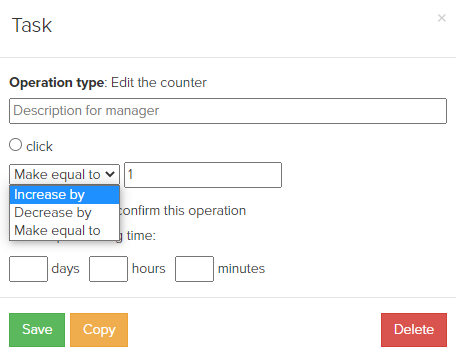 Next choose "Condition" block, that checks counter value. I.e. you can check if value "is" has been already reached: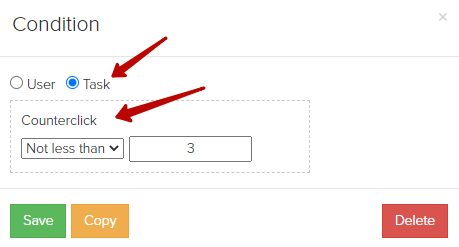 Please note: you need to specify check of counter's value in "Condition" block only. "Waiting for a condition" block won't check a counter.
Let's take a look at an example: we want to contact a customer regarding every order and specify maximum 3 attempts of calling to him.
Attention: when copying a process a counter's value won't be copied. You need to specify it once again.