Help center
What Happens if a Process Is Already Launched While Changes Are Being Applied to the Process?
You can change something in already launched process.
Before editing an active process with tasks which are already performed you need to define:
which block you're going to change and on which stage,

on which stage incomplete tasks are.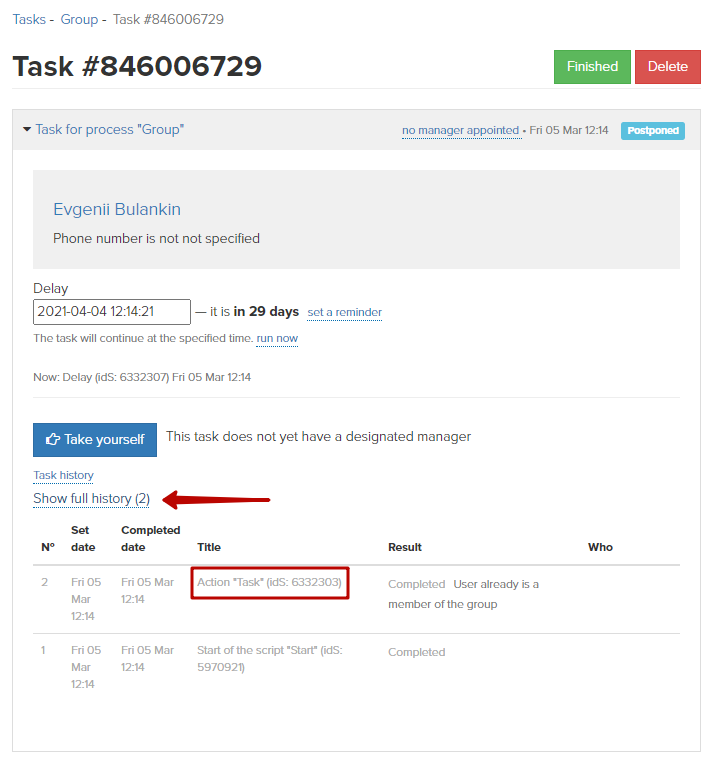 Users who are on previous stages won't be influenced negatively: they will be able to achieve a stage you've changed and to go further till the end of a process. All changes will be taken in to account.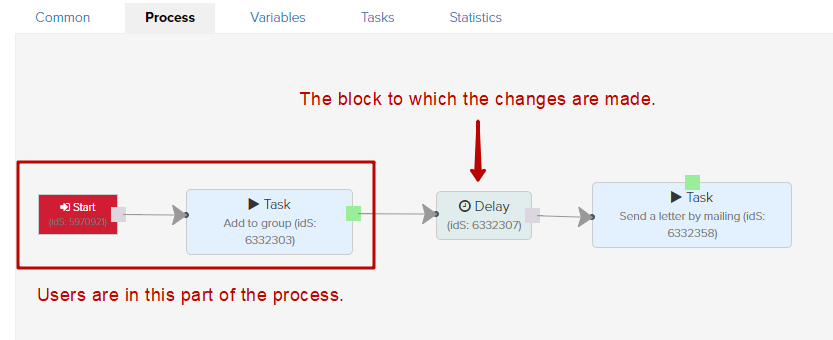 Tasks which are on next stages or finished already, won't perform activities added to added/changed block.
I.e. changes won't impact those tasks which are for next stages.
If you just add new blocks to the end of a chain, you don't need to restart a process.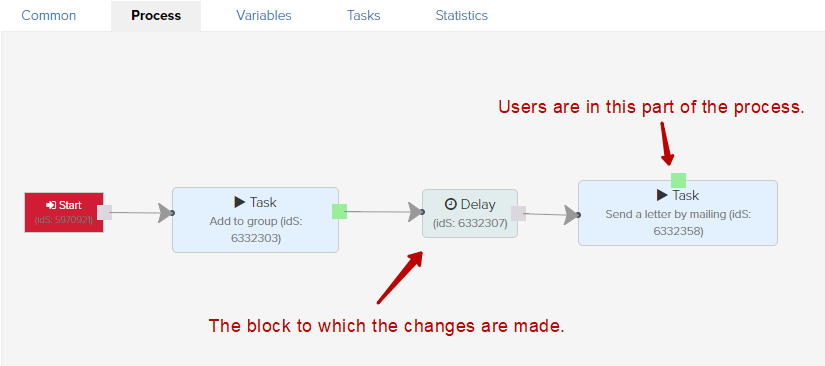 If you change something in the middle of a process, we recommend you to restart it.
It is important when you delete some block, but this stage contains some tasks. Relevant activities might not work correctly (process might be finished at once).
To avoid it you may restart a process after its changing and when doing it choose «Re-create incomplete tasks» item.
Please note: when re-creating tasks actions that were already performed will be carried out once again.
For instance, if there is «Postpone» block in a process, then a task will be postponed for defined time.
If there is «Send again» flag in "Send a letter' block, and a letter was already sent — it will be sent once again.