When writing a message to a user (in his profile or in "Incoming" section) you can choose the way of its sending.
By default, a message is always sent to a website, so a user can read it in his personal profile in "Messages" section.
There are the following available ways of messages sending:
Email is always selected as every user has an email;

SMS option appears if there is integration with SMSC and this user has a confirmed phone number;

Telegram option appears if Telegram bot is connected;

VKontakte option appears if VK-community is connected;

Facebook option appears if Facebook Messenger is connected.
Checkboxes are chosen for those ways, that notifications are active for in a personal profile in "Response for ticket to technical support team is received" item.
Length of a message in SMS is limited by 250 characters (the rest is cut off).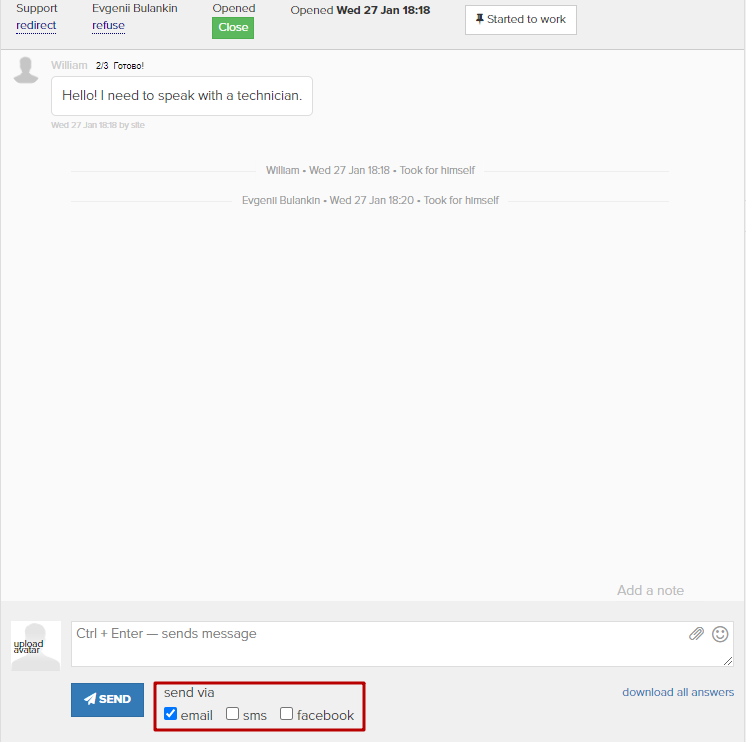 If there's no way selected, then a message is sent to a website. A user can view it when going to his personal profile.