Your users can take trainings in GetCourse one by one. This setting might be useful in case if your course is divided into several modules.
It is possible to open access to different trainings directly.
It might be useful if the training is divided into several modules: parts, sub-trainings. After finishing the first training the student gets access to the second one, after passing the second training, he is able to start the third one and so on.
Firstly it is needed to set up access to the first training (for instance, access to purchase).
Secondly you need to determine the situation which is considered as the fact of training passing. For example, it could be accomplishing of all lessons with tasks: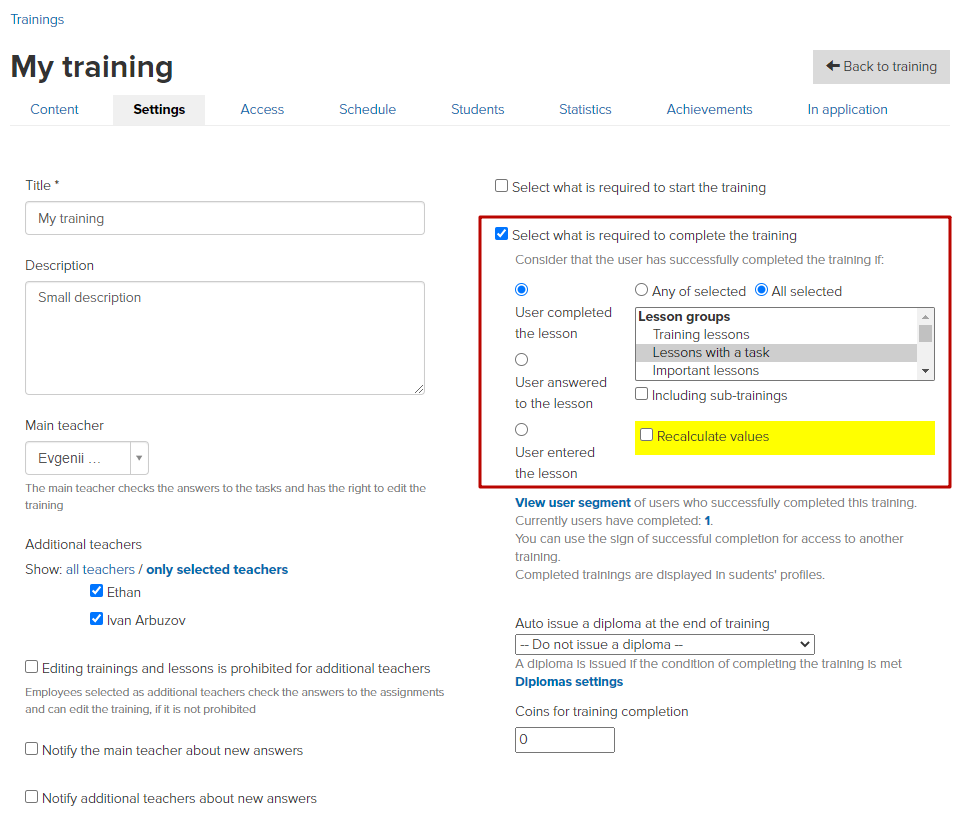 Now it's time for settings up access for the next training.
In order to do that you need to choose the "People, who passed other training" option in the "Access" tab, then specify the previous training.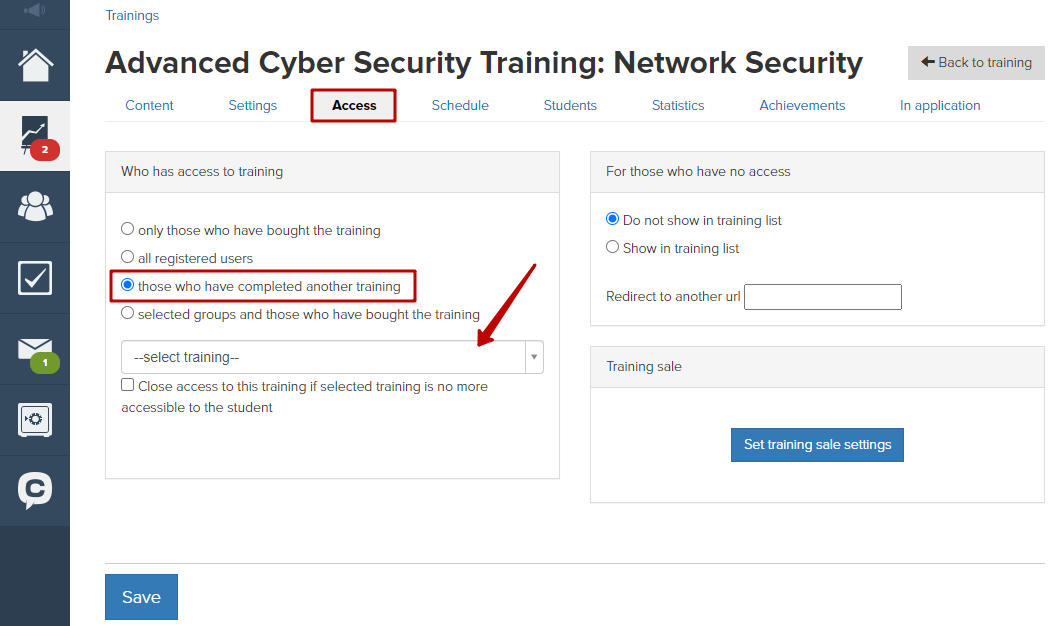 Now access to the second training will be granted only for those uses, who finished the first one. In other words: they met all conditions you had set up before.
Access to training is granted regardless availability of the previous training. I.e. if the previous training is passed by the student, but access to it is already closed, the student will be able to get access to the next training.
If it is needed to limit access, tick the "Close access, if the previous training is no more available for the student" checkbox.
If this checkbox is already ticked, the student won't be able to get access to the next training if access to the previous one is already closed.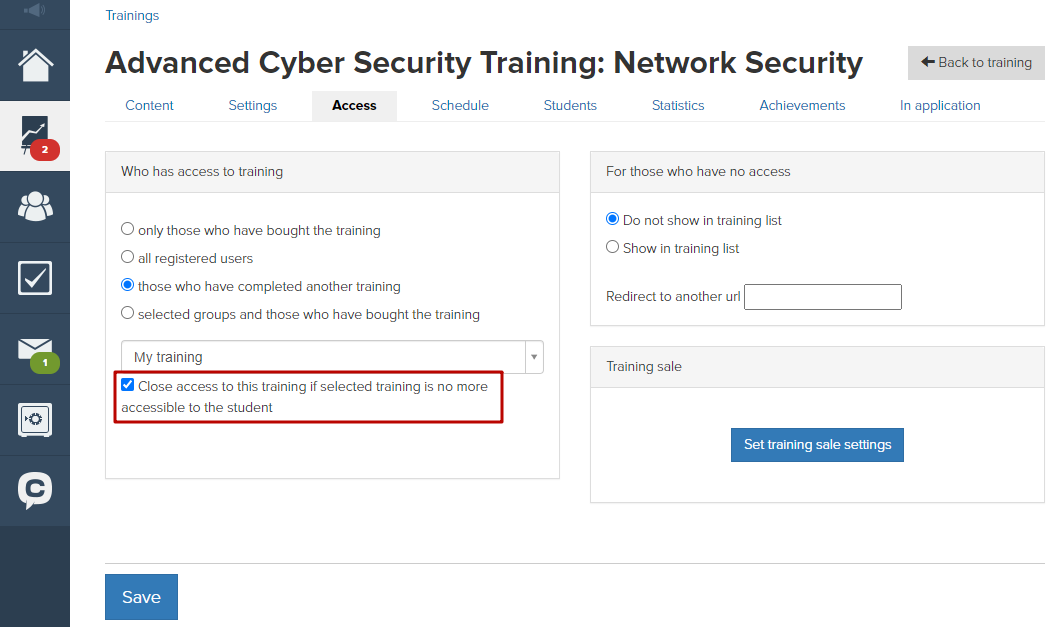 If you have a product that grants access to the second training directly (access upon purchase), then such type of access will be opened regardless whether or not the student passed other trainings.

Note: in order to work correctly it is not recommended to change anything in "Access" and "Schedule" tabs in trainings and sub-trainings if students are already enrolled to them. These actions could lead to the loss of access and incorrect work of limitations.