When you sell courses, it's important to ensure that your content is only accessible to those who have paid for it. The user will get access after payment if you set up access to training on the purchase in GetCourse.
In order to open access to the training only to those users who made an order and paid for the product with training, you need:
Go to the training,
Open the «Access» tab,
Select the option «Only those who have bought the training»,
Save.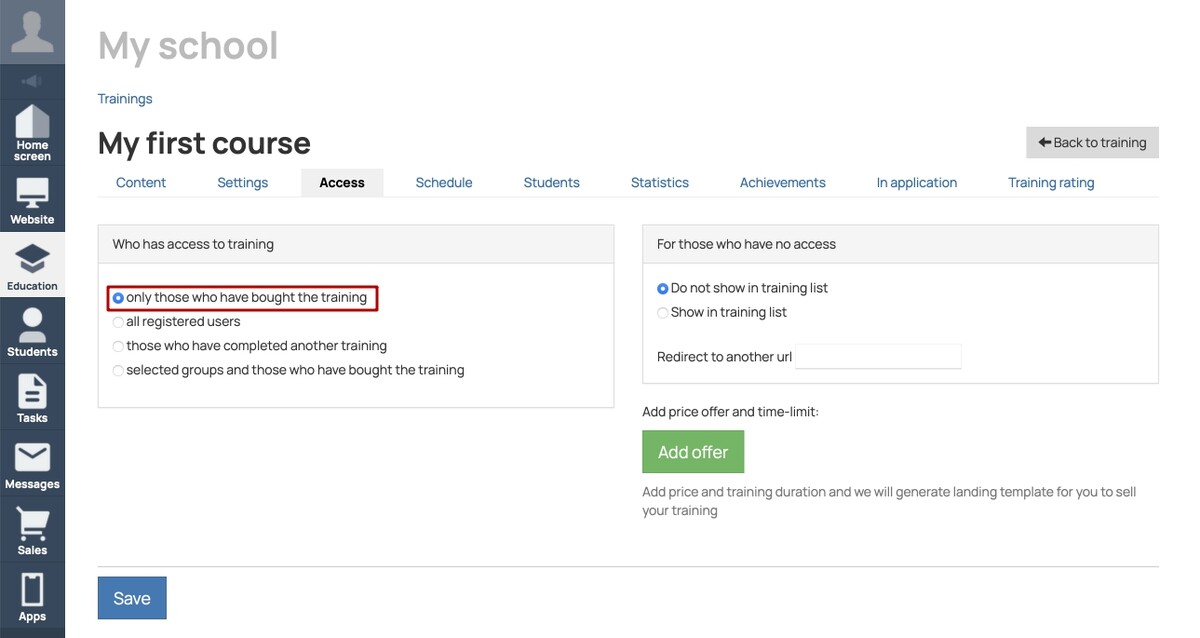 Only those users who have purchased a product that gives access will have access to such training.
A description of the conditions for purchasing a product is specified in the offer for this product.
In addition, in the offer, you can specify additional settings for training.
For one product, you can create several offers with different settings — each offer is its own version of access to the training.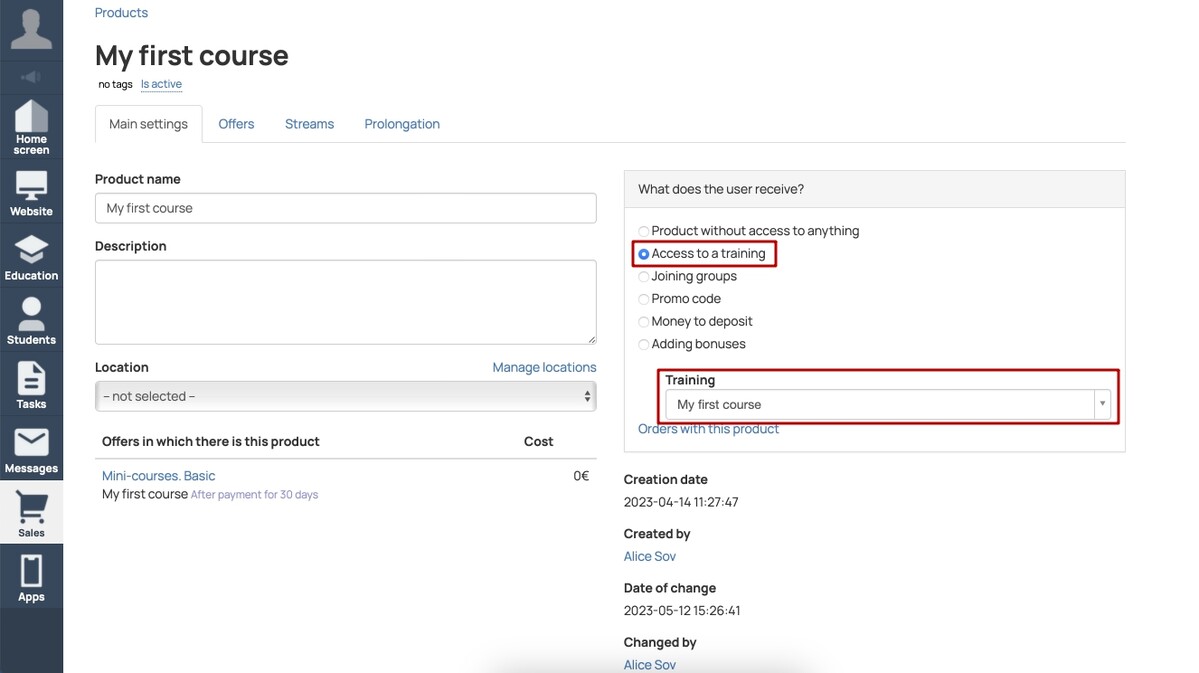 Important: for correct operation, it is not recommended to make changes on the «Access» and «Schedule» tabs in trainings and subtrainings if they already have students. These actions can lead to the loss of access for clients and incorrect operation of restrictions.