"Visual constructor" is a new type of lessons, which could be filled in with a nice content rapidly and conveniently in a manner similar with page constructor. Changes in a lesson content in visual constructor mode are saved automatically.
You can choose this type on a lesson creation page: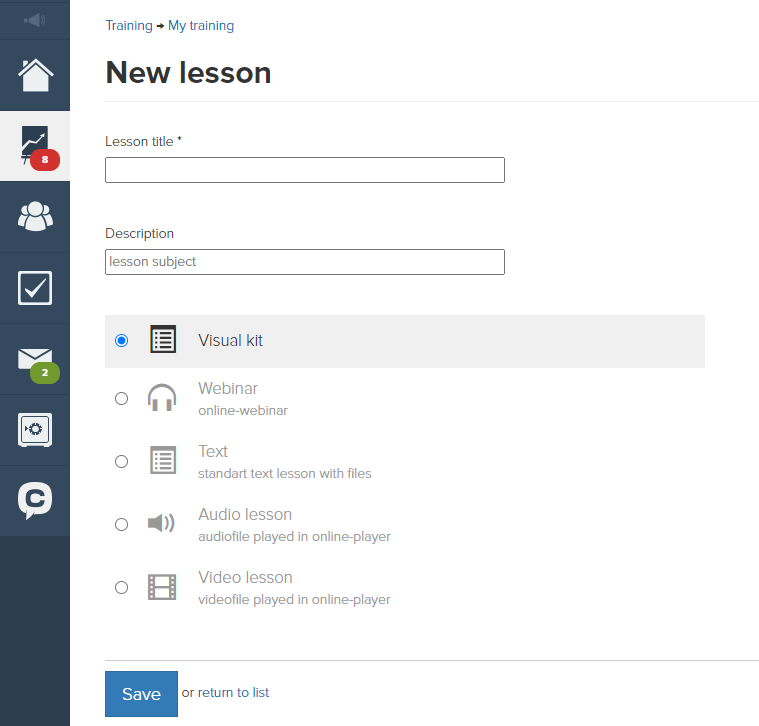 In lessons of "Visual constructor" type it is possible to use blocks provided for this exact type: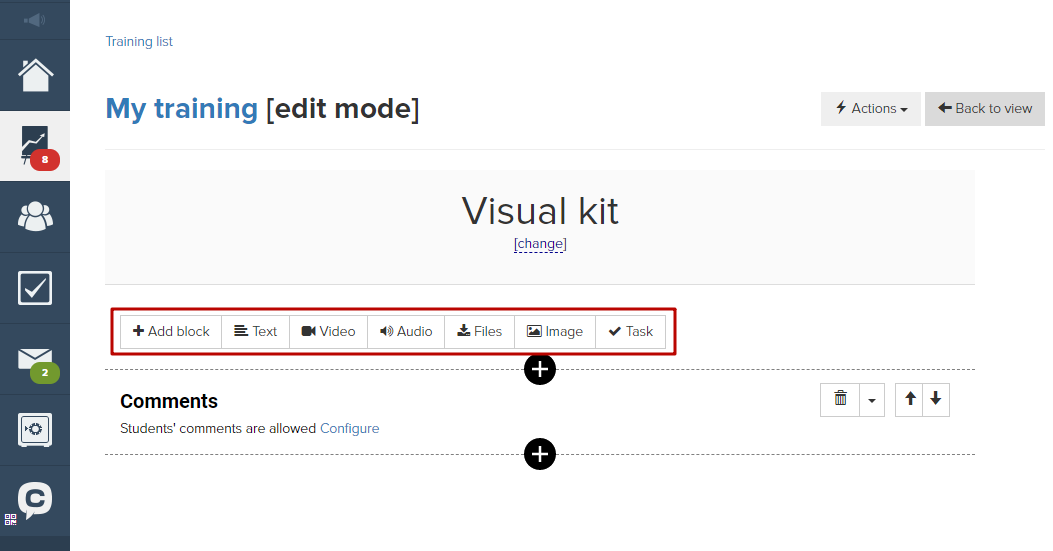 You can choose additional blocks by clicking on "Add a block" button.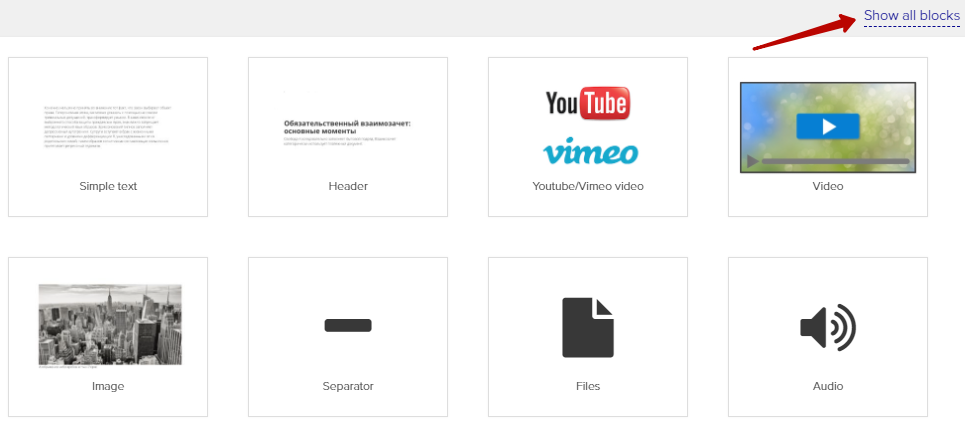 Blocks are added as one below another one: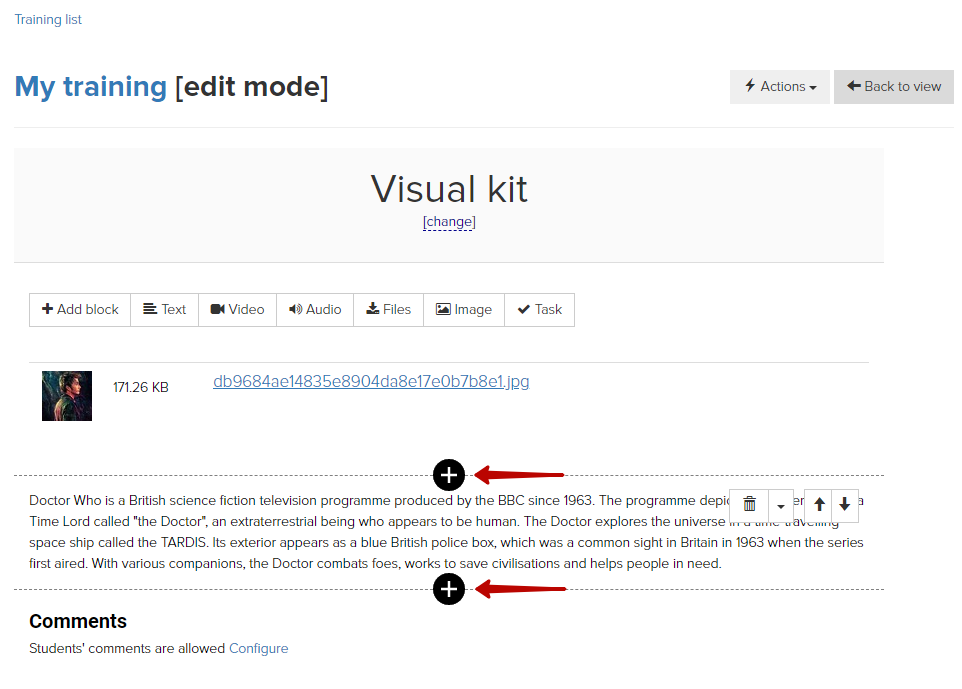 Upon pointing to the block, the menu of the block appears on the right.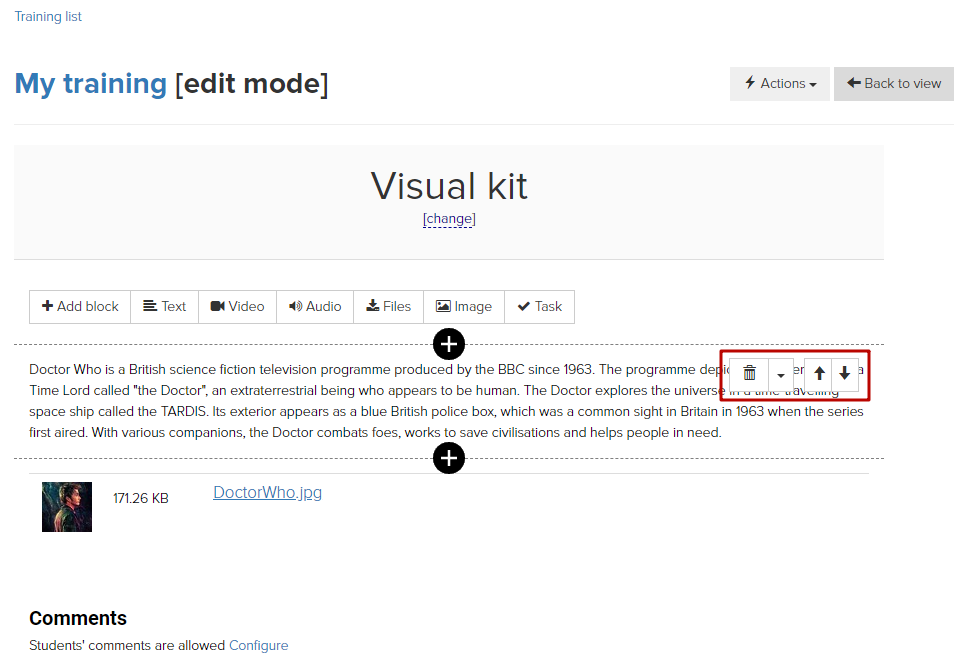 With the help of buttons you can delete an unnecessary block: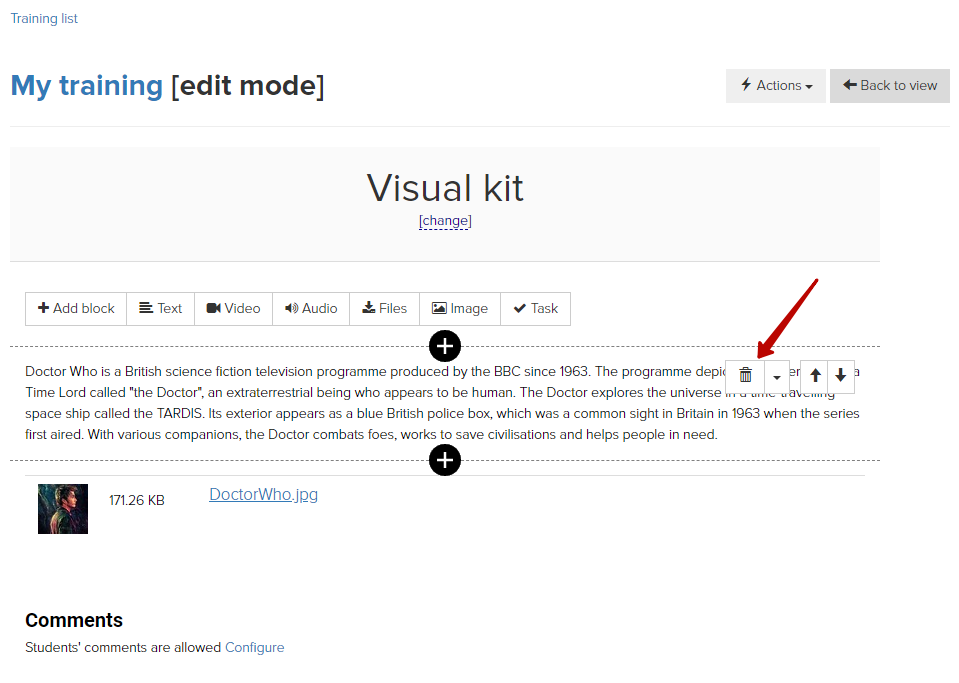 It is possible to move blocks that are already created by one position up and down within the lesson: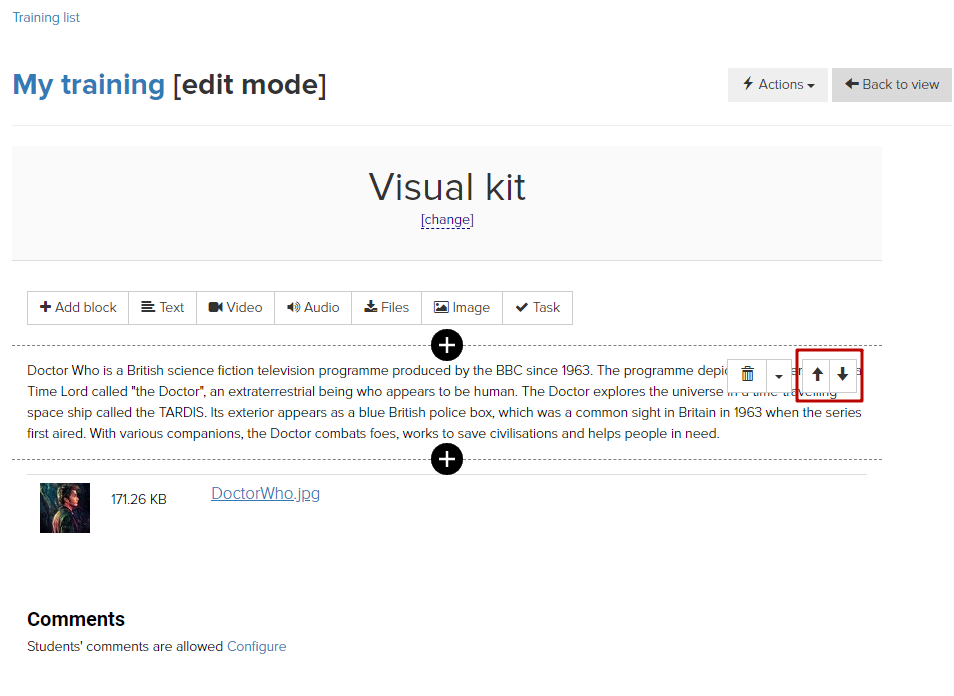 You can copy a created block if needed. Duplicate appears under the original block.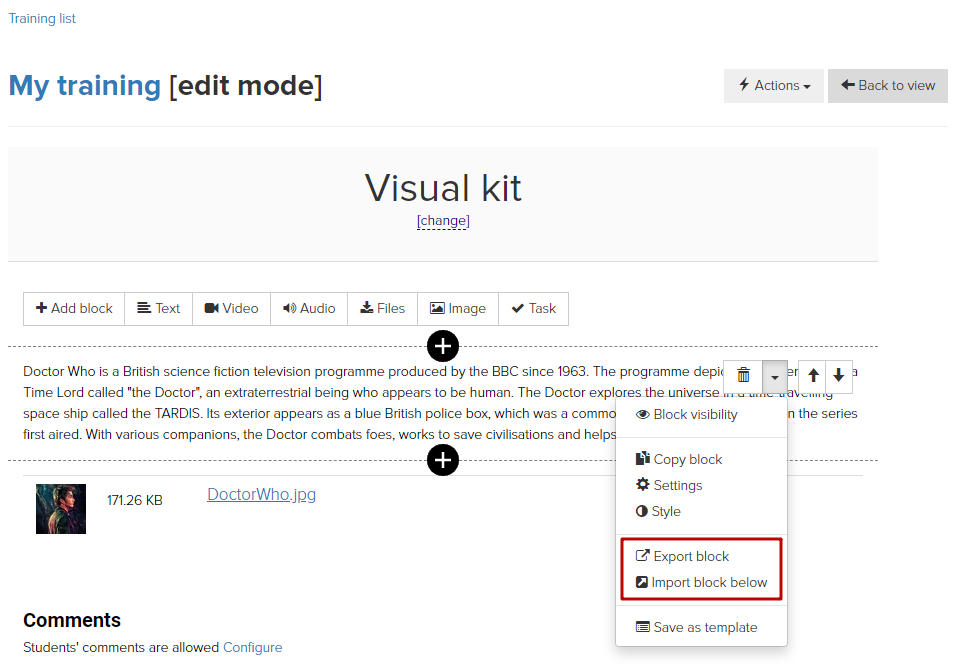 Each block has a "Settings" section where you can, for instance, edit a text or insert a link to a video for "YouTube/Vimeo" block: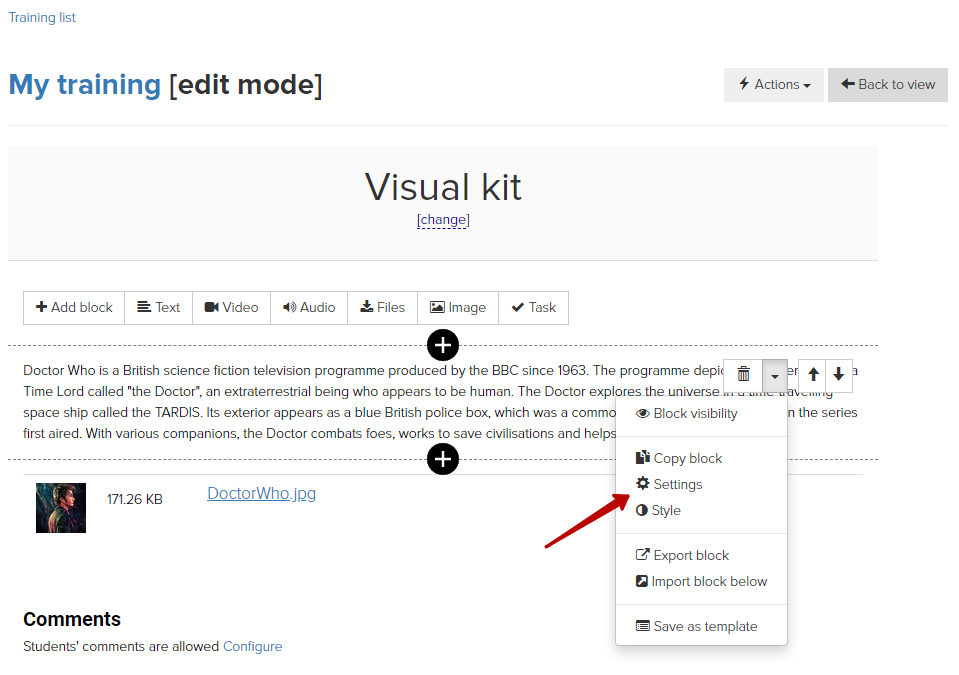 Use "Normal text" block in order to regulate a text size or text alignment if needed.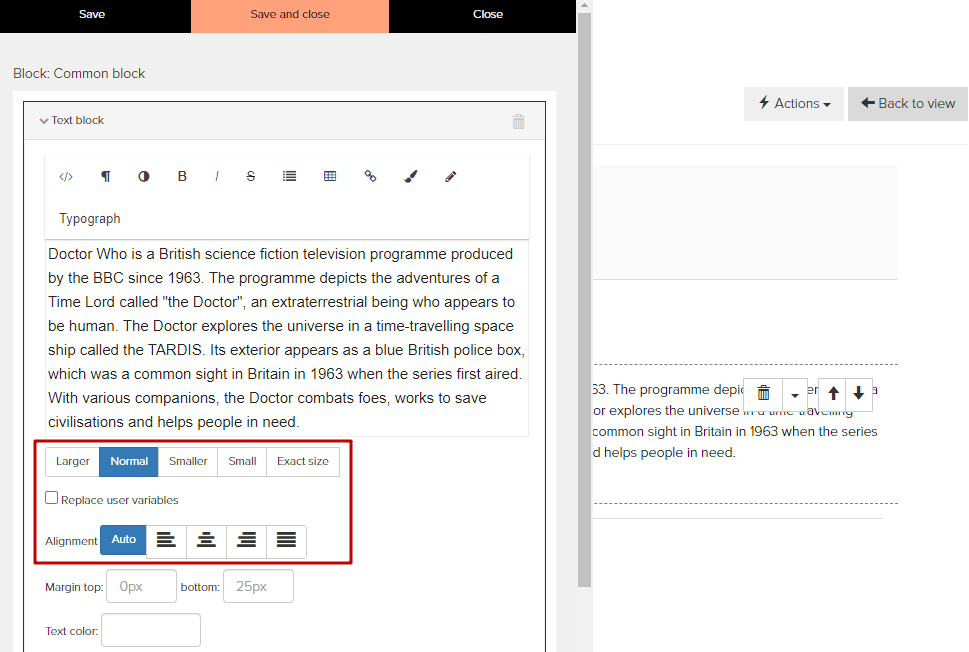 You can customize the visibility of the block in the "Style" tab. It is also possible to use CSS-styles for more flexible settings: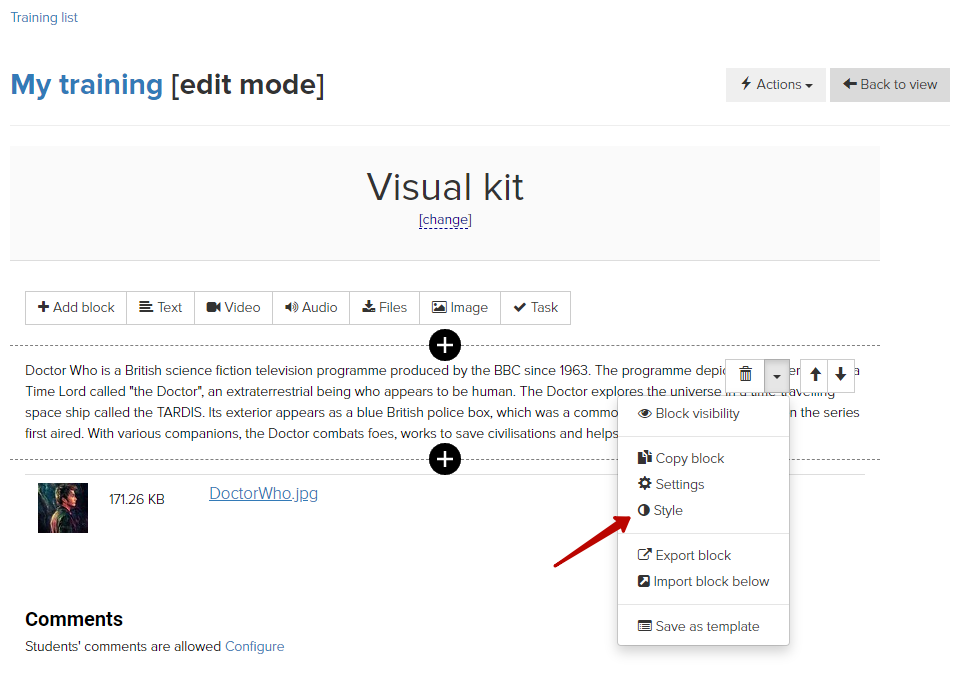 There is an opportunity to add a video with the help of a platform's video hosting. We recommend you to use this exact block for the video uploading:
You can add a video from YouTube/Vimeo into a lesson by adding a "Video from YouTube/Vimeo" block and setting up a full link to the video itself: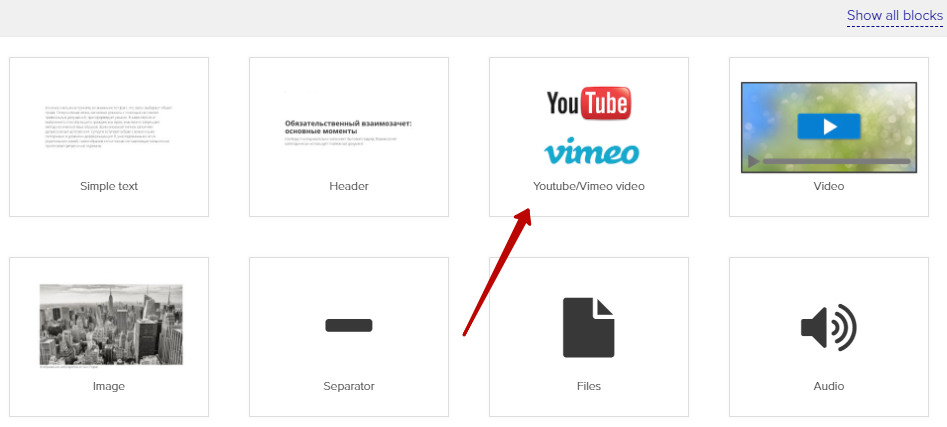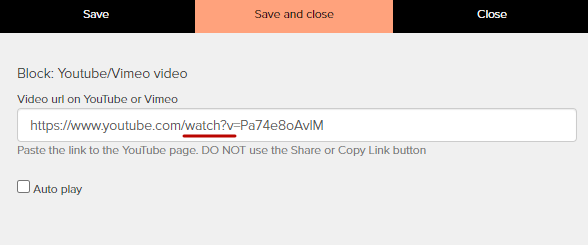 If you need to upload some files into a lesson (for example, a table or a presentation), add a "Files" block:
After uploading of a file you can set its name visible for users:
You can upload an audio file with the help of "Files" block. This file will appear in a player users can use to listen to it.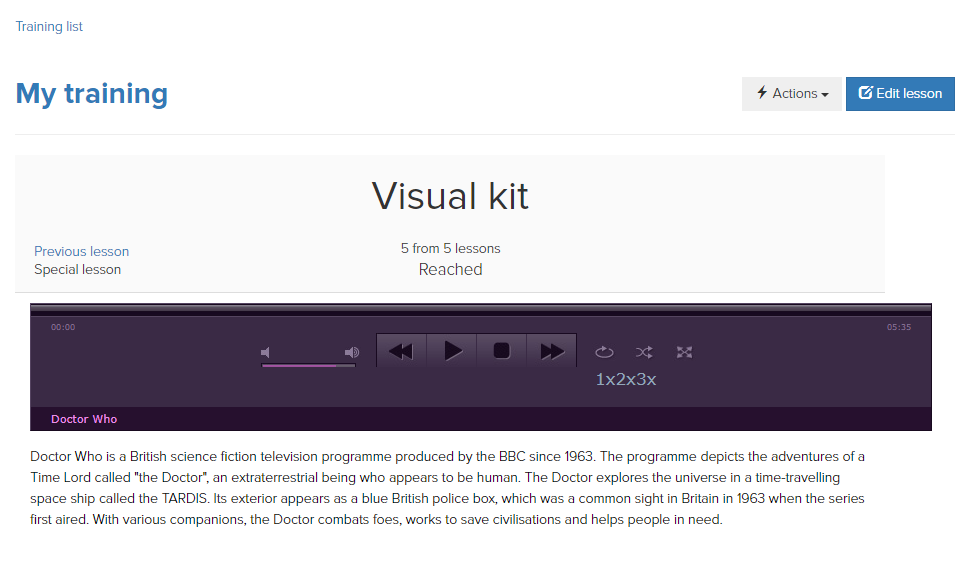 Add a "Task" block if you need users to have an opportunity to accomplish a task and send their answer.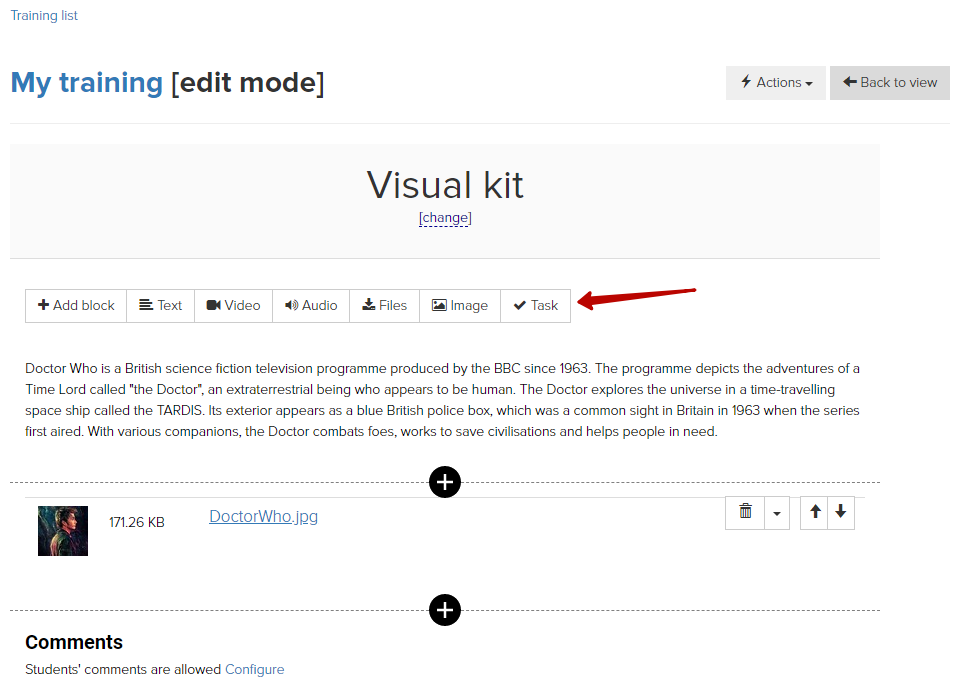 After adding you will have a relevant editor for quick task creation.
There you can do the following:
To save changes applied to a task.
To format a text: make it bold, italic, underline it or clear formatting.
To insert a link.
To move to advanced task settings.
To add a checklist or additional fields to a task.
To add a test.
To hide a general answer field (if it is needed to show only additional fields).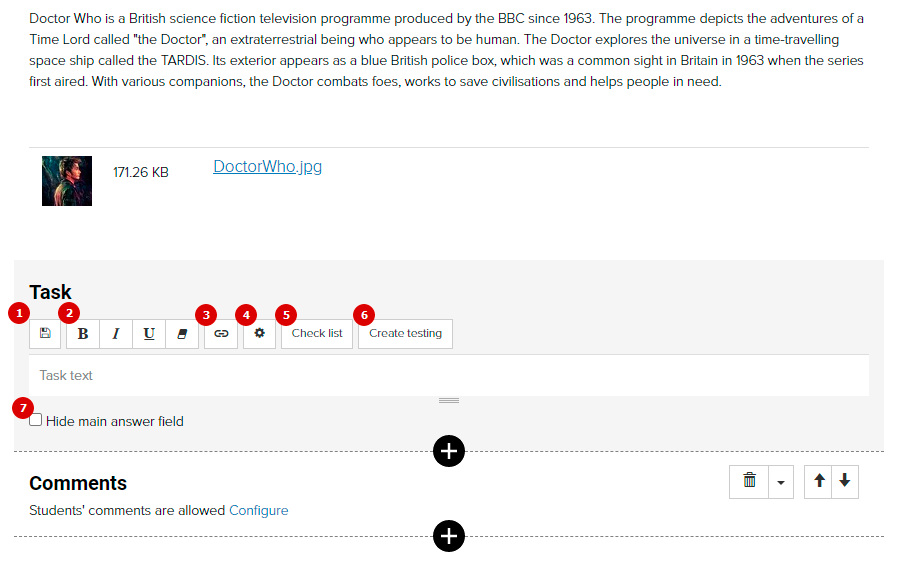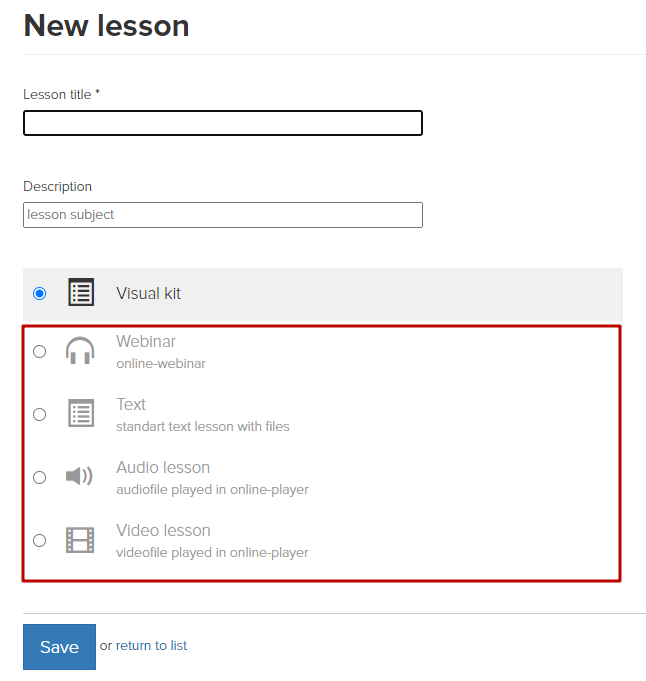 Lesson blocks in the visual constructor are adapted for viewing with the using of mobile devices.