You can use streams for online events as well as for offline events.
It is useful when you host a lecture in offline mode, and the capacity of your venue is limited.
You can indicate a venue in stream settings.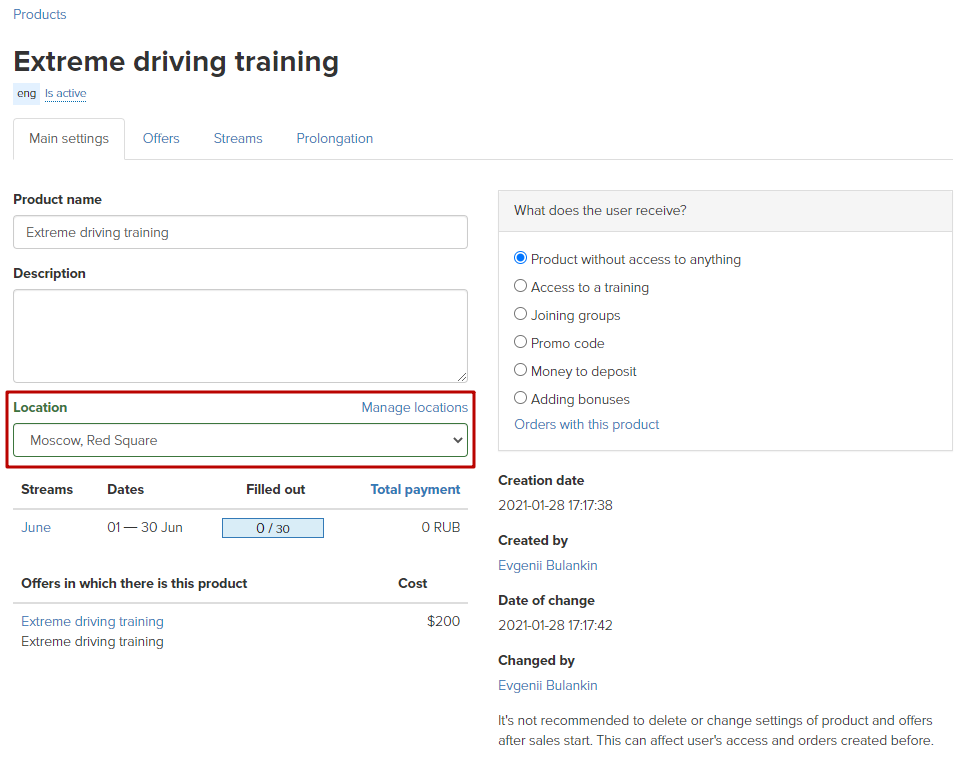 If you follow the link to 'Manage locations', you will be able to create venues with its location.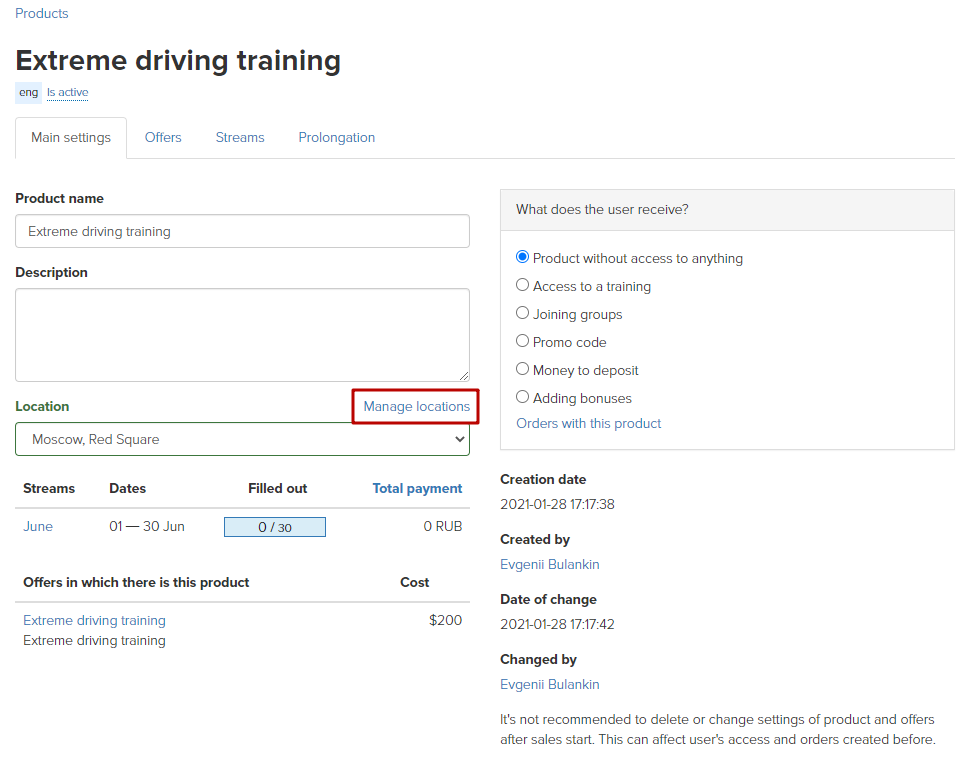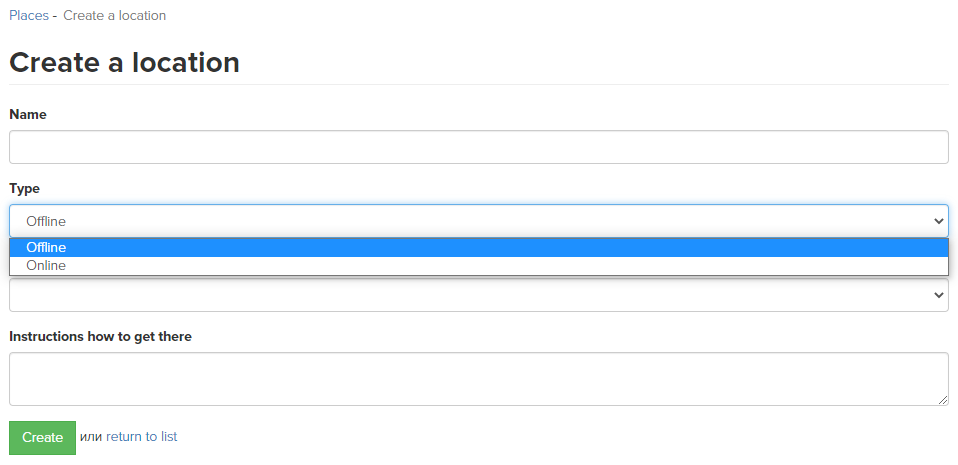 A venue is depicted for an administrator in "streams" section. It allows more comfortable navigation between streams as well as filtering of streams, which are taken place in a certain venue.
Also, a venue can be shown to a user if an offer with streams is located in a form in "Offer conditions" element.
Important: we don't recommend you to edit or to delete products and offers after starting of sale in order to ensure a correct work. These actions might lead to loss of access to trainings for customers who have active purchases. It also might have a negative effect on orders and purchases.