A sequential (step by step) questionnaire differs from the regular one by the order of displaying questions.
In a regular questionnaire, all questions are immediately visible to the user. In a sequential questionnaire, the questions appear one after another.
To create a questionnaire with sequentially appearing questions, you must enter the page where the questionnaire will be posted.
Add the «Sequential questionnaire» block.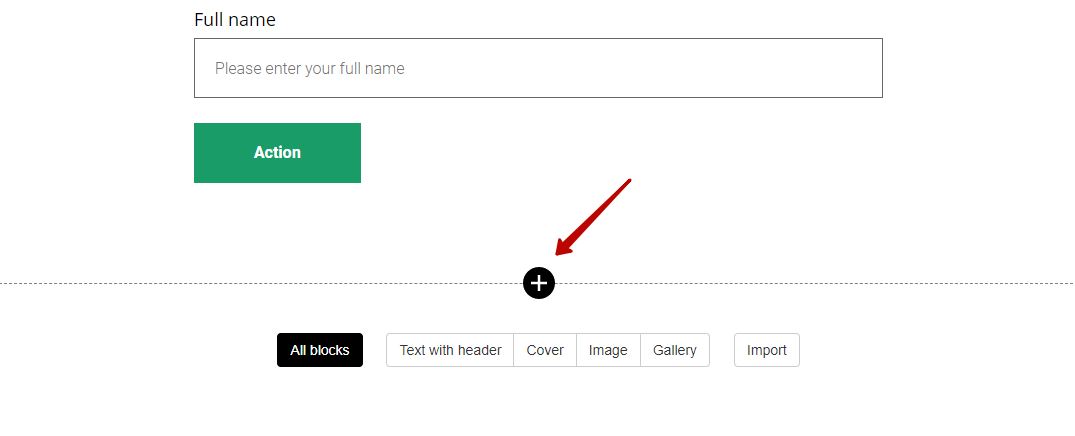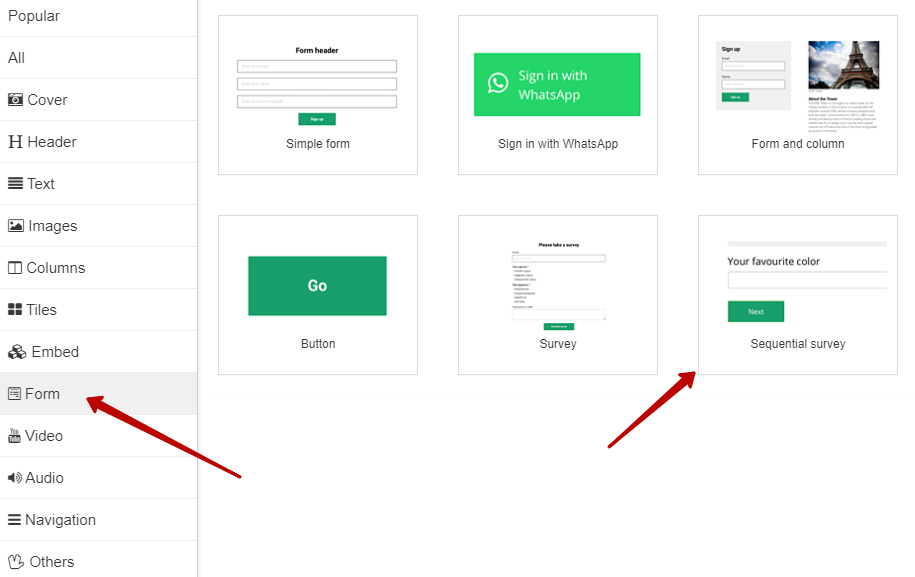 Go to «Block settings» and select the desired profile.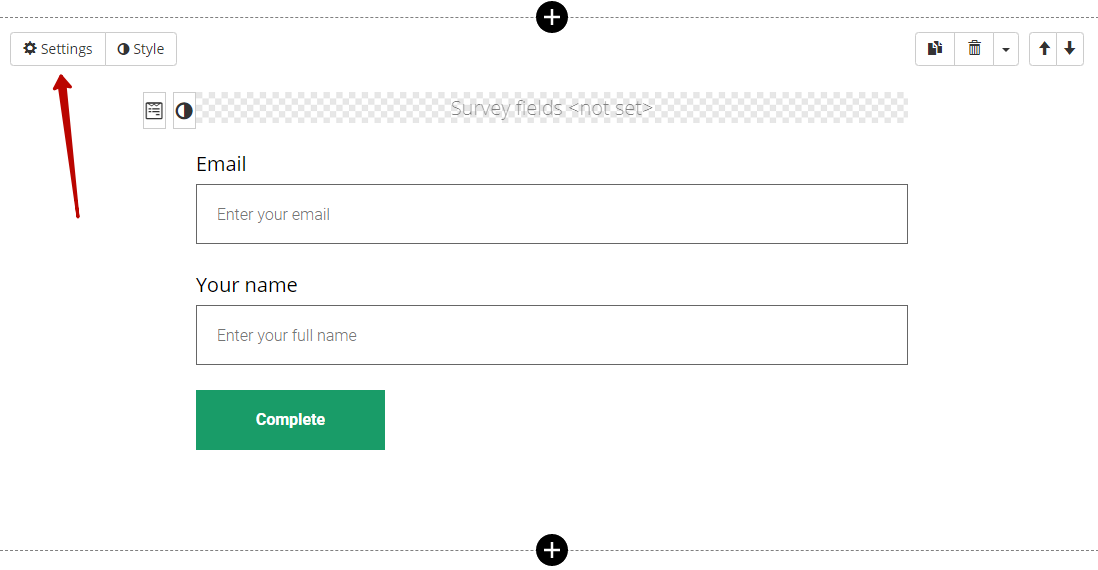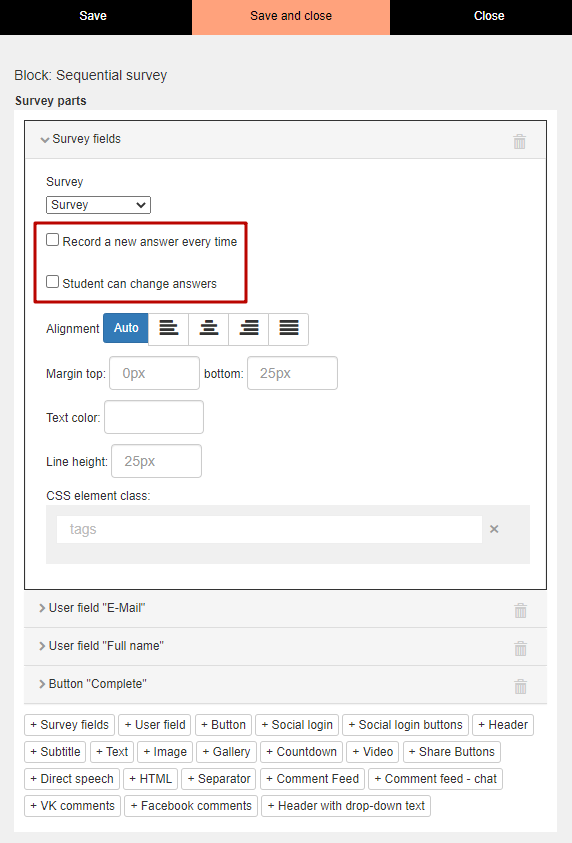 Do not forget to select those actions that will be performed after filling out the questionnaire («Survey processor» block).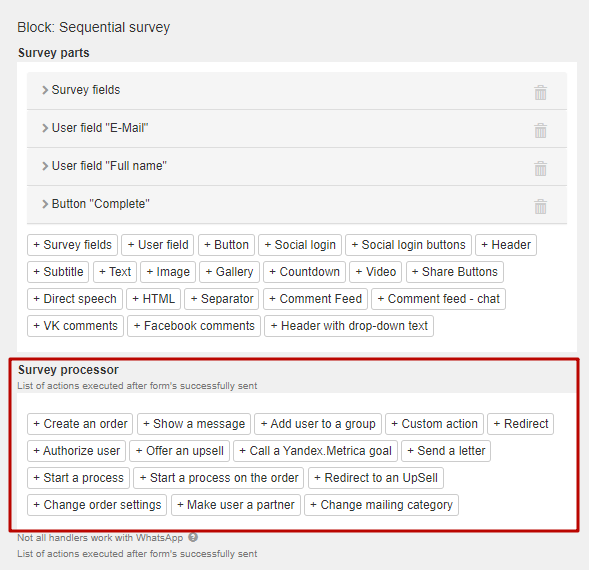 If you want to place a questionnaire with sequential questions on the training page, in the lesson on the old builder (with the types Text lesson, Webinar or Audiolesson) or on a website that is assembled on a third-party service, you need to create a widget and add the «Sequential questionnaire» block to it.