A questionnaire is a tool for collection of answers of your users (and website visitors) for specified set of questions customized in advanced. To create a questionnaire is to determine questions and its types, to place them in some place that is within easy reach for your target audience and to set up rules for answers storage and processing.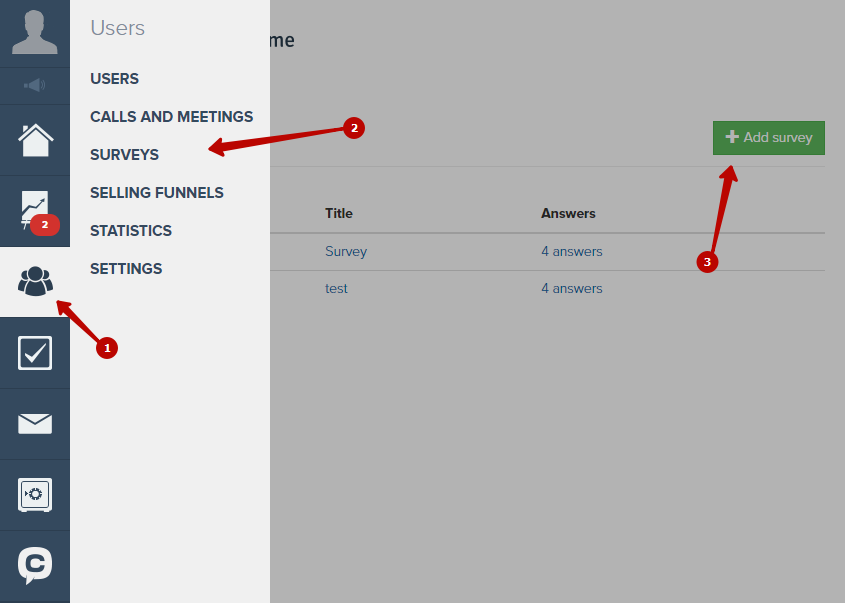 When questionnaire creation you can use different types of fields:
a line
a text
yes/not
choice
multiple choice
a date
a file
a figure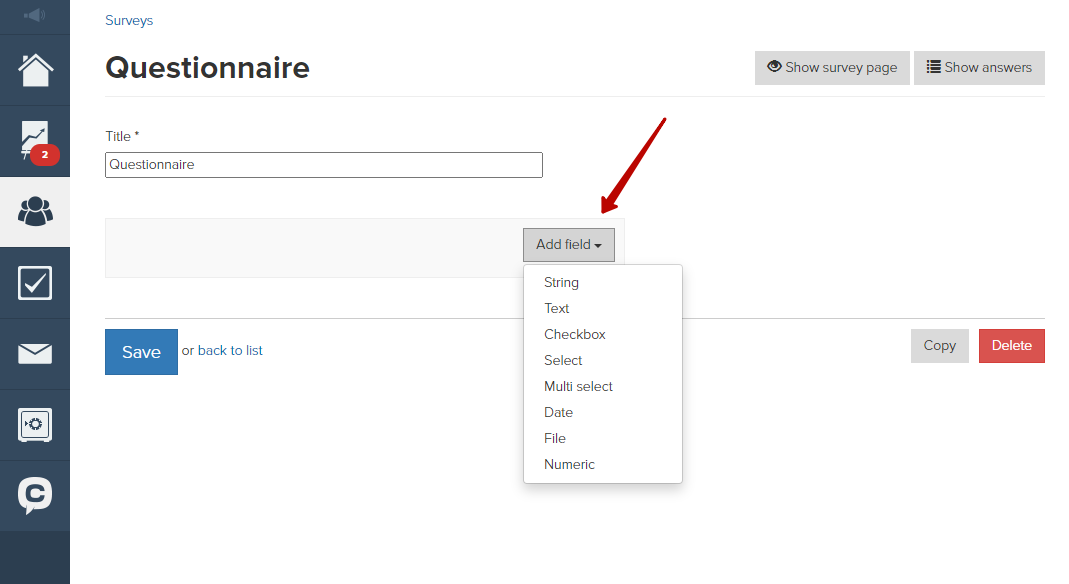 Each of fields can be required (it is marked by a red star). You also can create a comment to a question (a description) and to give hints to users that appear when they are filling in fields.
Moreover, you can customize size of answer input window in field settings.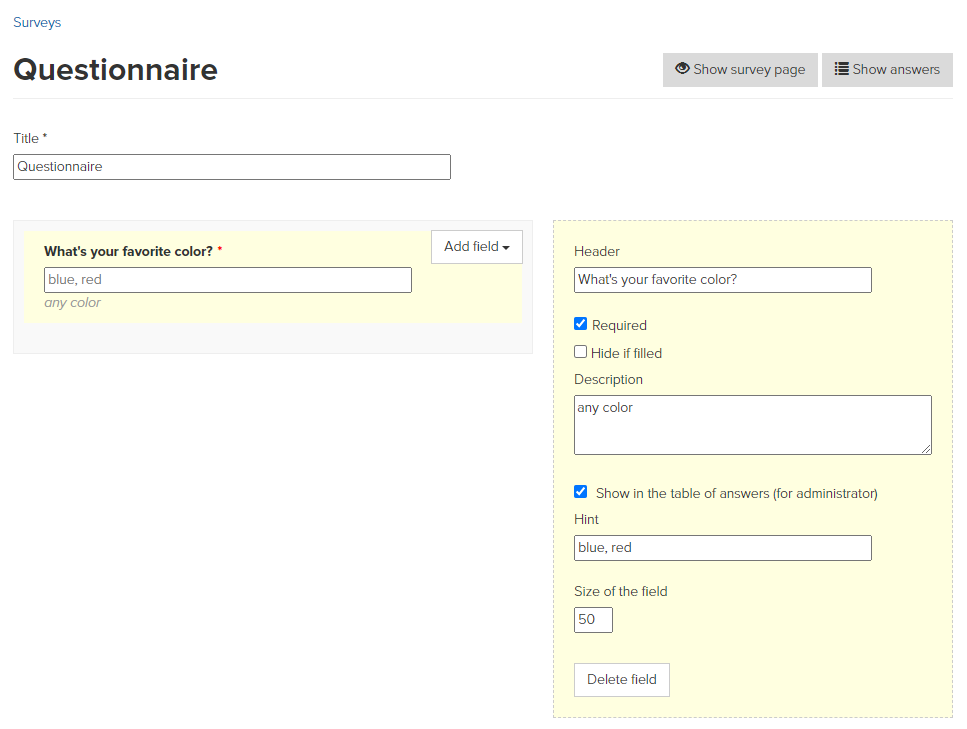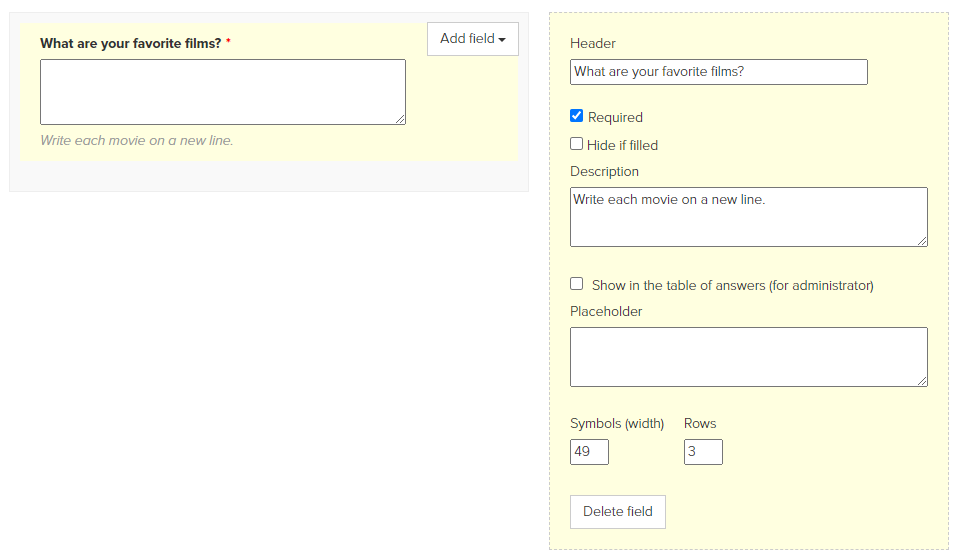 PICK ONE OPTION OUT IN A DROPDOWN LIST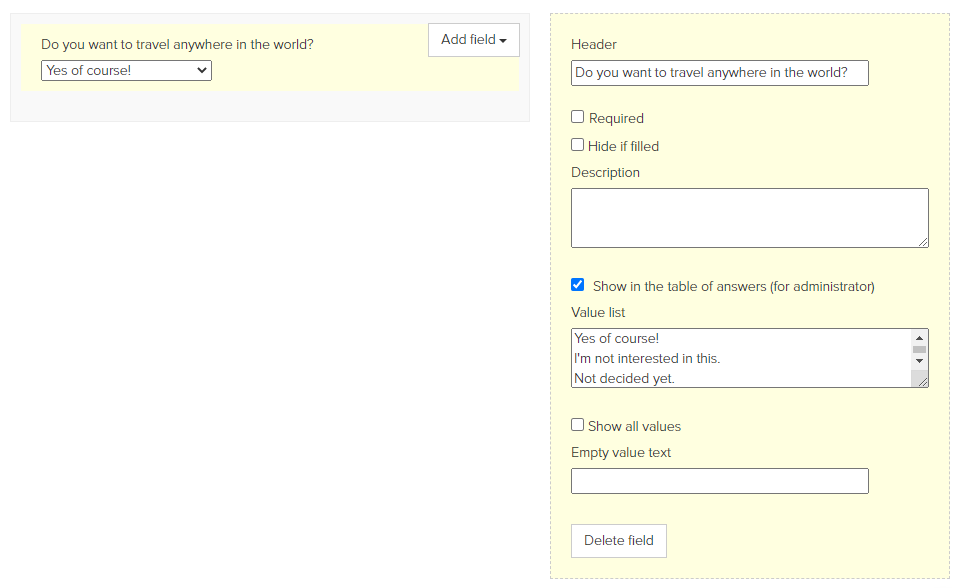 PICK OUT one ANSWER OPTION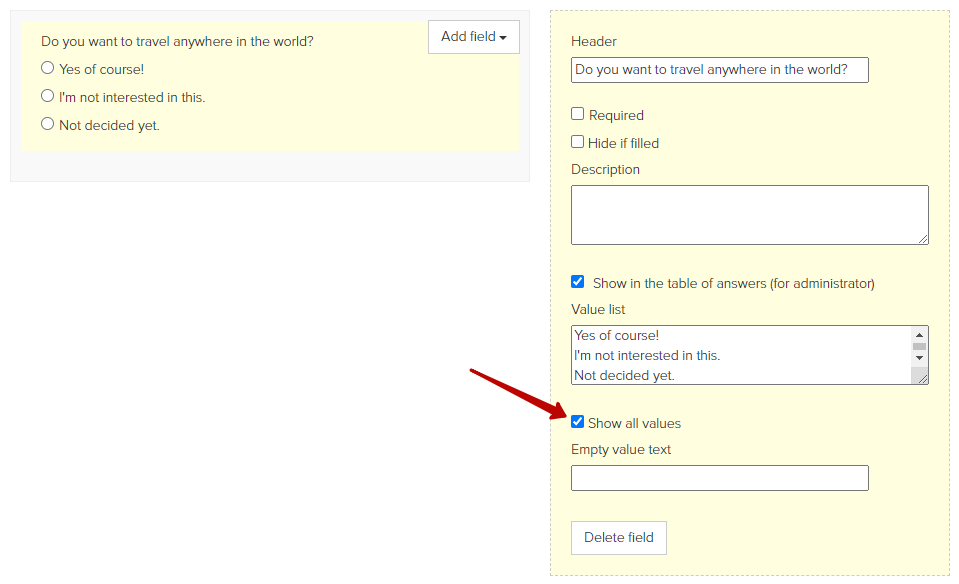 PICK OUT SEVERAL ANSWER OPTIONS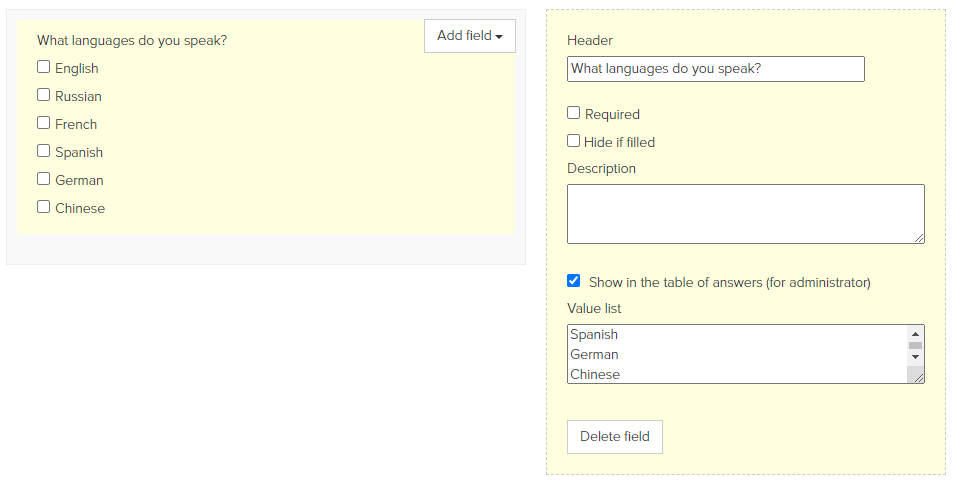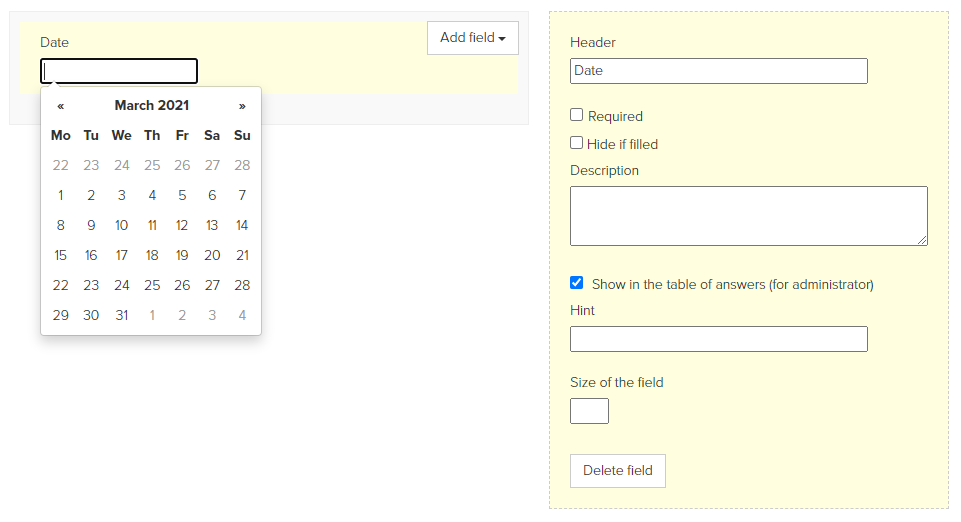 A USER CAN ATTACH A FILE TO AN ANSWER

Numeric IS SUPPOSED TO BE AS AN ANSWER, YOU CAN ADD UNITS OF MEASURE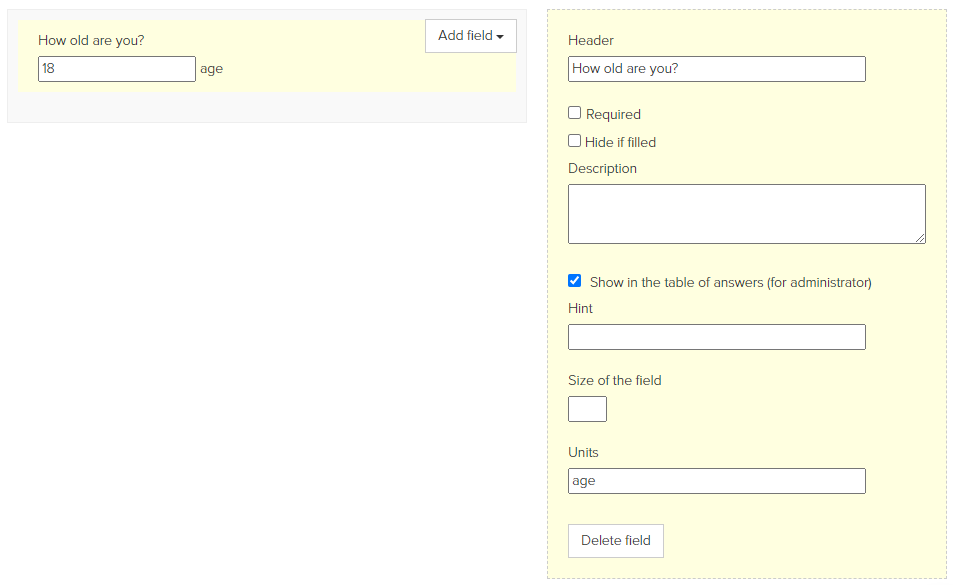 New fields can be added by clicking on 'Add a field' button.
You can change an order by dragging fields to a new place.
After adding all the fields don't forget to save a questionnaire.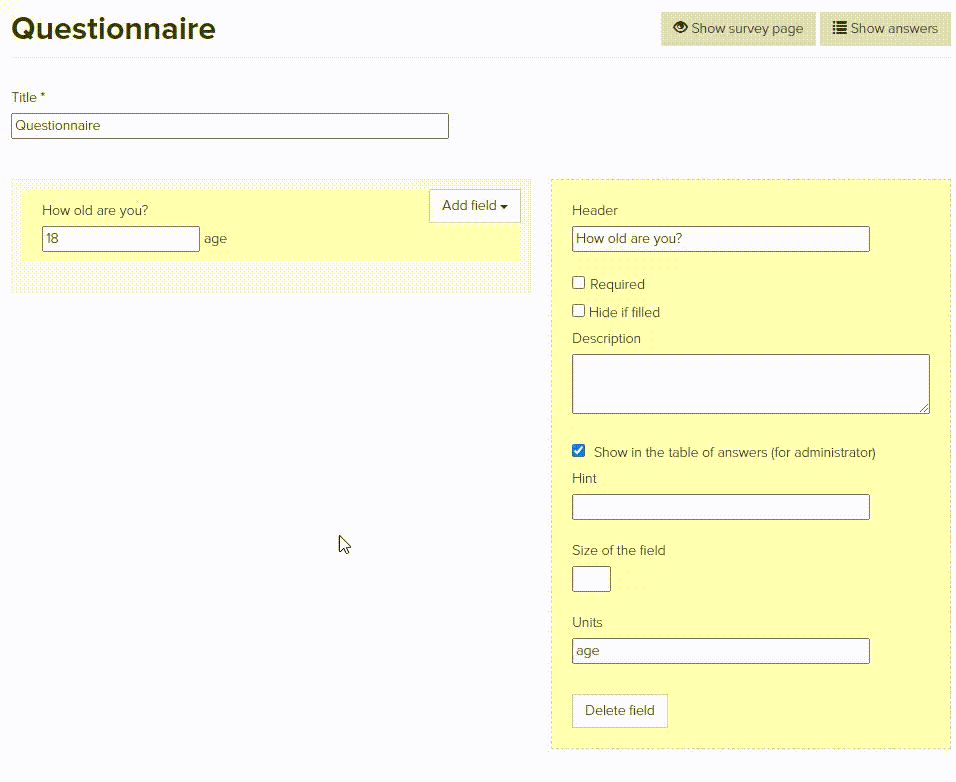 When clicking on 'Show questionnaire page' button you can get to view mode.
Note: don't use a link to a view mode if you want to send a questionnaire to users. It is available in view mode only for administrators and employees with all needed rights.
A questionnaire can be placed in a dedicated block in website pages, trainings and lessons.