In GetCourse, you can accept payments using many payment systems.
After you have chosen a suitable payment system and set up integration with it, we recommend checking the settings made. This check will make sure that you are ready to start selling and can receive payments from your users.
To check, follow these steps:
Create an offer.
We recommend that you assign an order amount of at least 20 rubles, as part of the funds will be debited towards paying the fee of the payment system. The payment amount must be greater than the fee amount.
From the order card, go to the payment page and make a real payment using the payment system you want to test.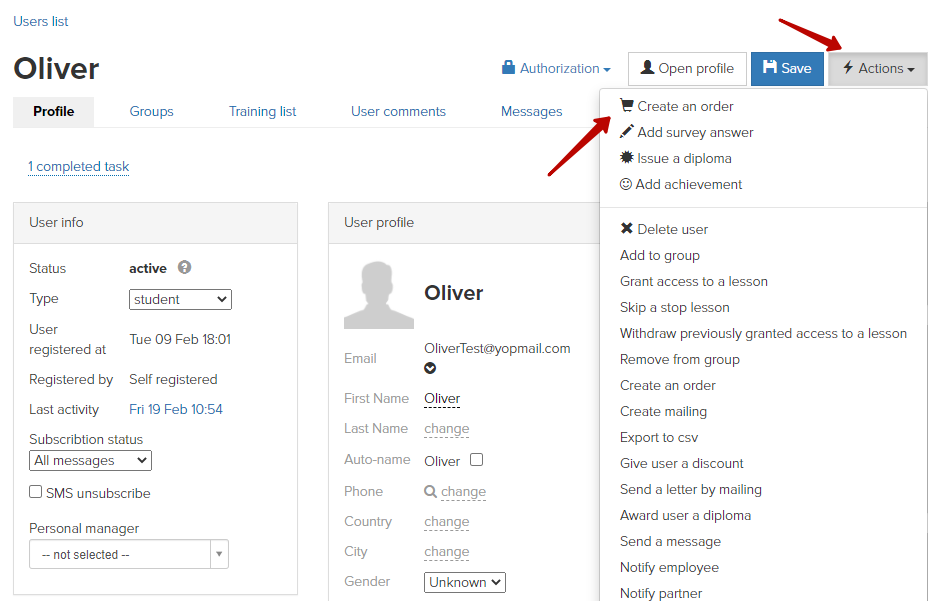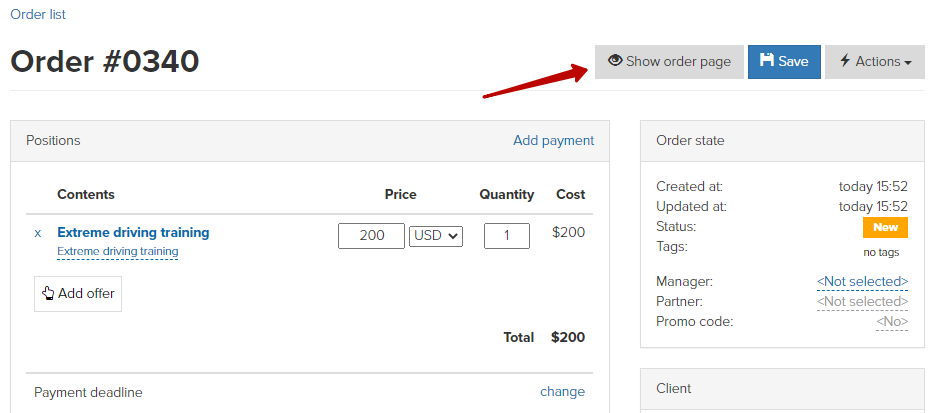 After that, if the integration with the payment system is done correctly, the order will have the status "Completed" or "Partially paid" - depending on the amount of payment you made.
In addition, information about the completed payment will appear in the order card.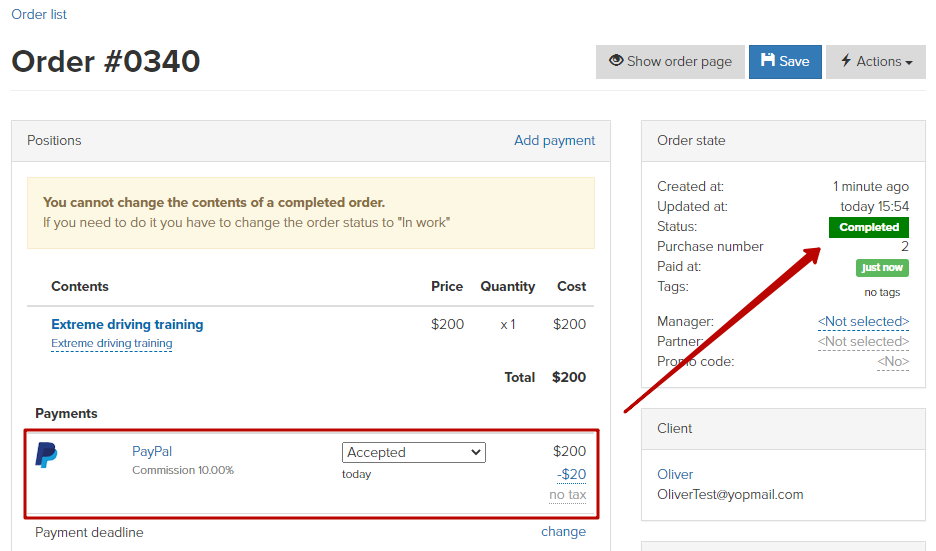 After checking, we recommend that you delete the test order so that its data is not displayed in the sales statistics of your account. To do this, change the order status to "False"