When a user follows the link with a referral code (?gcpc=xxxx) and places an order, then a partner's name and a source will be depicted in the order.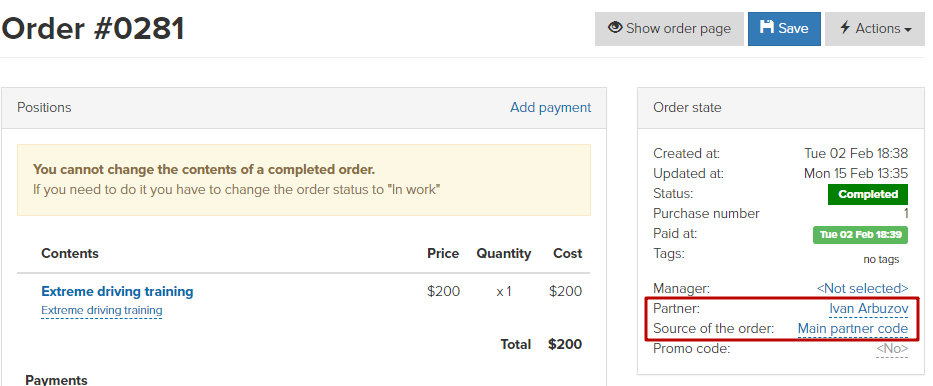 In some cases it is needed to change a partner in the order after its placement. Sometimes you need to specify a partner individually as the order was placed not via a referral link, however you're sure, that placement was motivated by this partner.
You can do it in two different ways.
1. Click on «Partner» field in the order and choose a needed partner. Save changes.
2. Other way of partner assigning/changing is applied with the help of «Actions» item.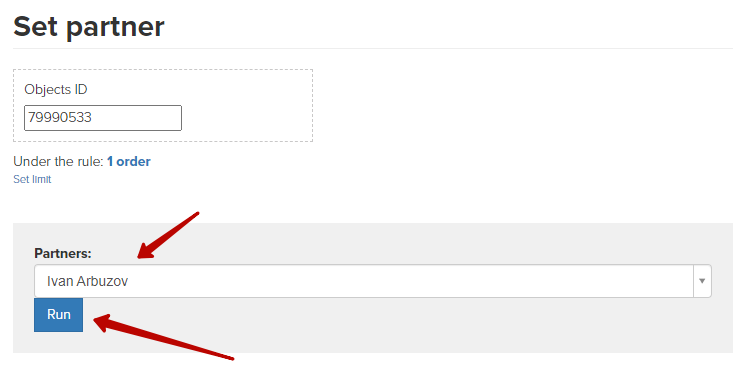 After successful termination of an operation, you will see relevant information.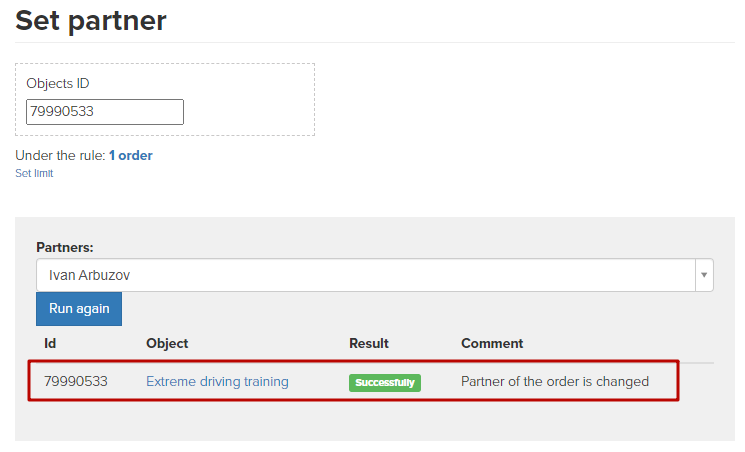 If you need to assign/change a partner in several orders, then you need to go to List of orders, to generate a segment which a partner will be assigned/changed to and to click on «Actions» — «Assign a partner».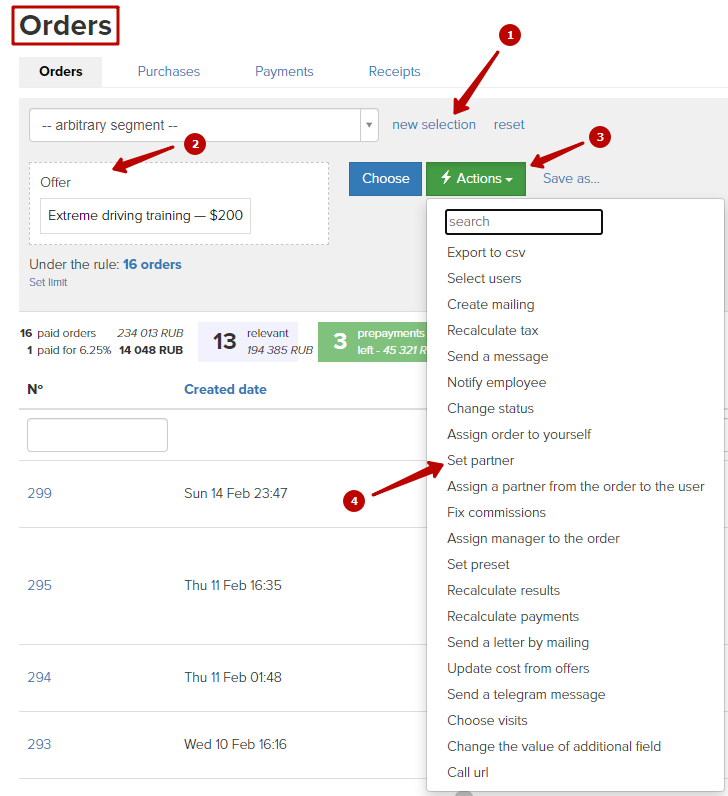 Then choose a partner and press «Run» button: