You can automatically open the user access to the training if he falls into the group you need. For example, you can group users who have filled out a form on a landing page or have been added to your database upon import.
Access by group can be opened both for a fee and free of charge.
In order to open access to the training for a certain group of users, you need:
Go to the training,
Open the «Access» tab,
Put a marker «selected groups and those who have bought the training»,
Indicate the groups of students who will have access to the training.
Important! With this settings, both those users who are in the group and those who purchased the course will have access.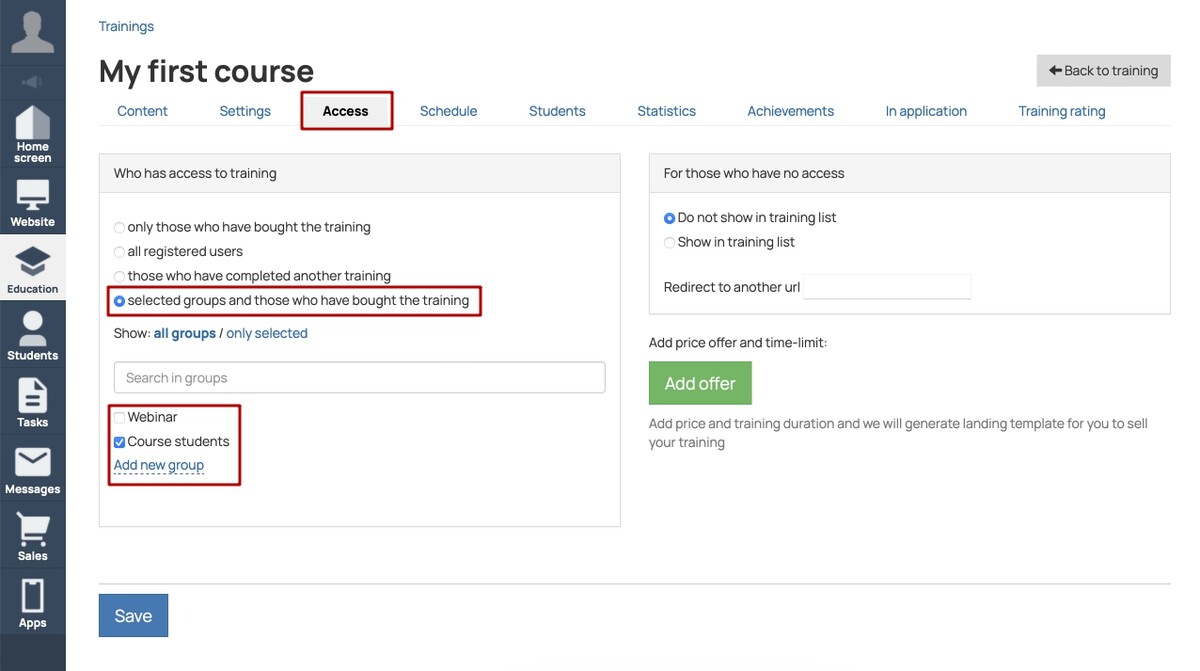 A user can be added to a group in different ways:
when buying a product that gives entry to the group;
manually — from the user's card or by bulk action;
using a special action in the form handler;
while adding (importing) users to the system.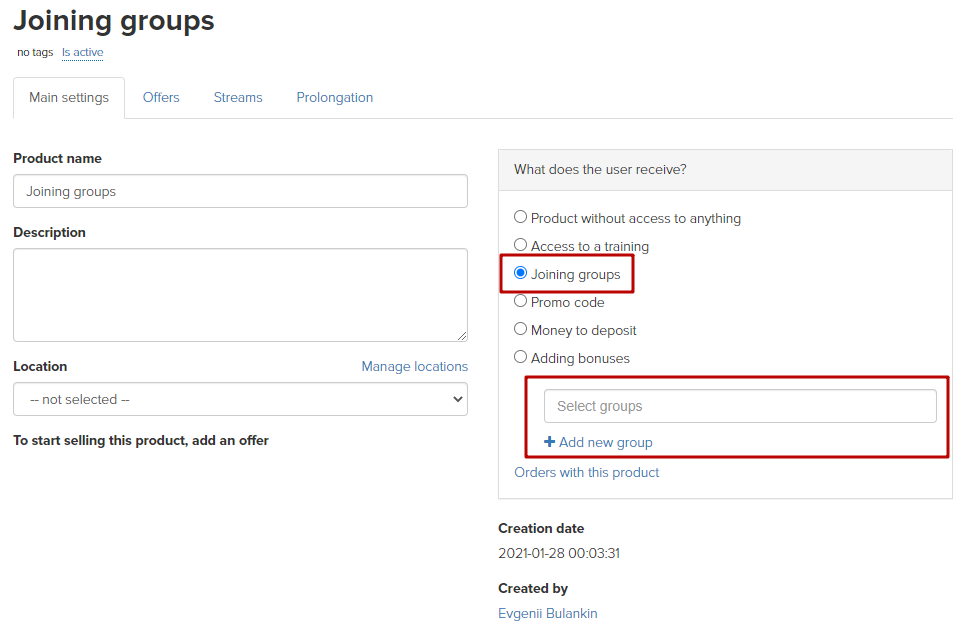 Important: for correct operation, it is not recommended to make changes on the «Access» and «Schedule» tabs in trainings and subtrainings if they already have students. These actions can lead to the loss of access for clients and incorrect operation of restrictions.