Promotions allow users to take advantage of an additional discount when ordering.
A promotion can be configured for one, several, or all products or offers.
A promotion event can give a specific discount amount, a discount percentage or an exact price value - for all or only for one item in the order: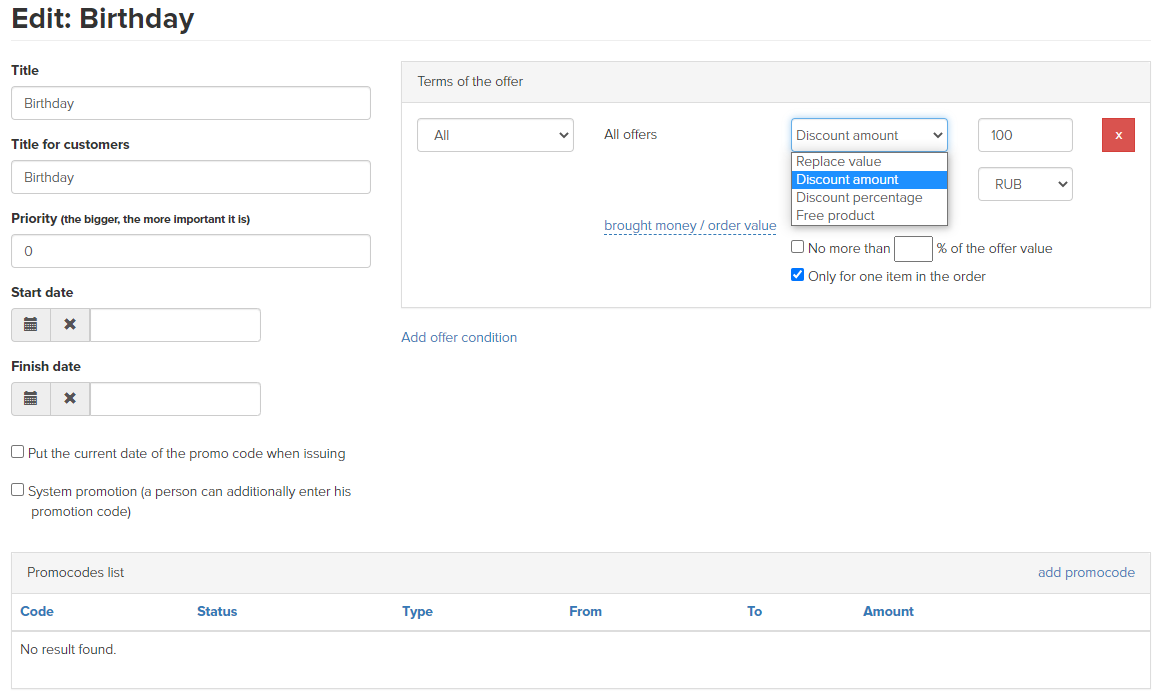 In the article "How to set up a promotion event", you will learn more about these settings.
You need to create a promo code for the promotion. Multiple promo codes can be created.
There are different types of promo codes: general, personal, affiliate, etc. Read the next article on how to choose the type that suits your task best.