When sending mailings and notifications from GetCourse, a situation may arise when a user does not receive or does not see your messages in the mailbox.
First, make sure that the user's email address is correct. It can be changed if necessary.
Next, you need to check the status of the message in GetCourse - for example, by going to the 'Letters' section in the user profile. Perhaps the status opposite the message indicates
'Forbidden', 'Canceled' or 'Error'. In this case, the details of the error and the information in the articles dedicated to these statuses will help to understand.
But what if GetCourse displays the "Sent" status?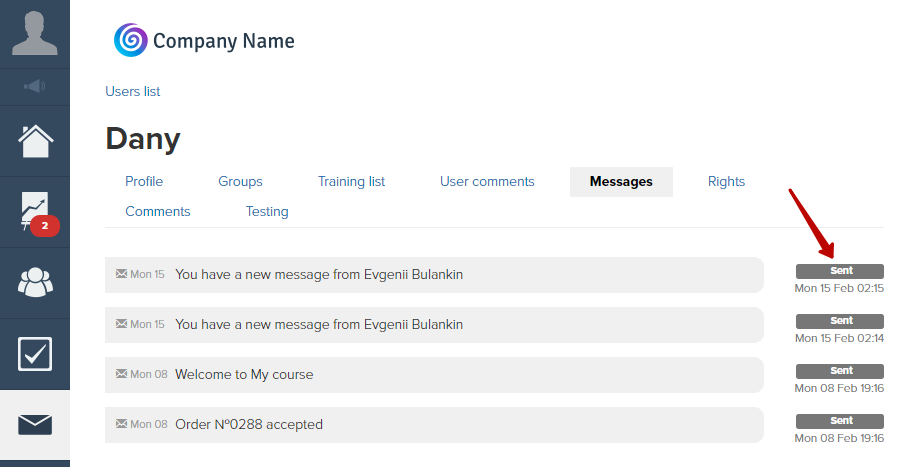 The information that the message was successfully delivered is sent to us in the report by the mail service on which the recipient's mailbox is located - for example, Mail.ru or Gmail.
If the email address is correct and the letter is 'Delivered', then the user needs to find the letter in his mailbox.
1. Check the 'Spam' folder and other folders
The mail service could, for some reason, automatically send the received letter to the 'Spam', 'Mailings', 'Junk mail' folder or to another folder. In Gmail, bulk emails end up in the 'Promotions' folder very often.
2. Check the user's email address in the profile
Perhaps, when registering for an account, the user made a mistake while indicating the email address, and the letter was sent to the wrong address. If this happens, you can change the user's email to the correct one in the profile.
3. Checking the filtering rules of the mailbox
The user may have specified filtering or forwarding of letters in the mailbox settings. In this case, letters can be automatically deleted, moved to a specific folder, to 'Spam' or sent to another mailbox.
4. Check from another device
It is noticed that not all folders can be displayed in email clients on smartphones. It is worth trying to enter the mailbox from your computer and look for a letter there.
5. Use mailbox search
Many email services have a search form. You can enter in the search bar, for example, the name of the account or the outgoing mail address from which the mailing was sent: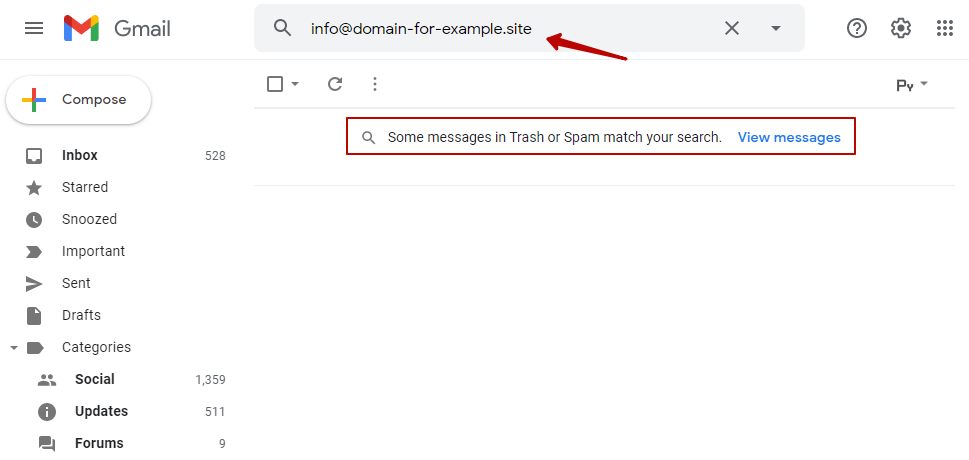 6. Send a request to the mail service support
If none of the methods listed above helped find the letter, then you can contact the technical support of the recipient's mail service (Gmail and etc.) and clarify why the user does not see the letter, although you received a report that the letter was delivered. In this case, it is useful to specify as much information about the letter as possible: date and time of sending, from and to addresses, etc.