In brief a session is a unique period of time when a browser of your customer communicates with your website.
In terms of this session a customer may perform several actions you're interested in: to register in your account, to place (or even to paid) an order.
You can find users sessions with usage of many indicators. It might be useful for analysis of visits and users' performance.
To search for sessions and its viewing go to «Website» section -> «Traffic» -> «Sessions».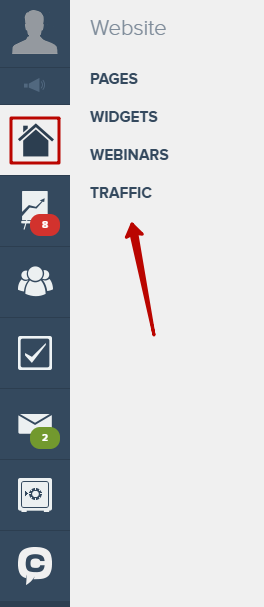 It is possible to use all possible combinations of available filters (1) to find only sessions you're interested in. You can choose a period of time which you can get a data for (2).
After customization of all filters you get only sessions which meet your request.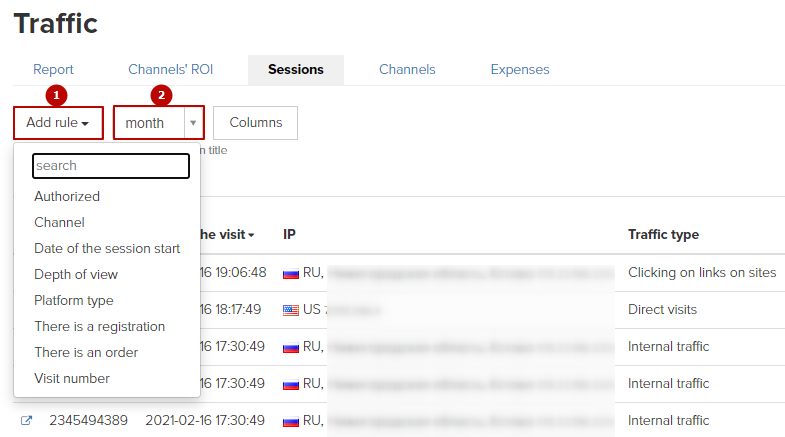 You also can edit columns' content.
Click on «Columns» button and choose needed ones.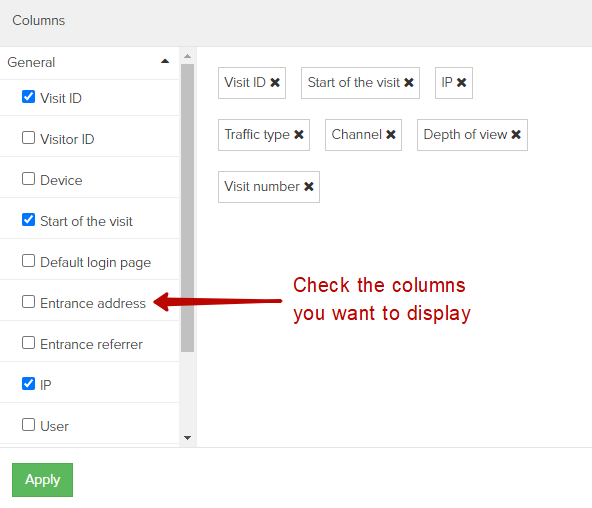 In sessions you can see users who have several logins or who use same ones to have reach a content (a pooling).