Funnels allow you to view sales reports for a certain period by different segments. Segments can be created by users, orders, purchases, calls, and payments. It can be useful to see the conversion from registrations to orders by configuring as many milestones as you need.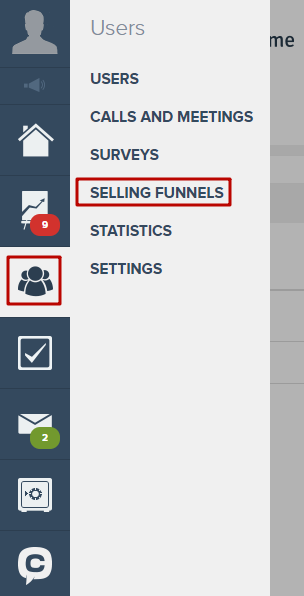 You can customize the initial data for calculating the funnel, as well as specify the rules for calculating the conversion.
More details in the following articles:
You can also configure the funnel graphically - dashboard.

By default, account administrators have the rights to view and edit funnels.
An employee can additionally be assigned the right to view funnels.
Detailed information is available here.