A segment is a dynamic selection of data.
The set of conditions can be saved as a new segment for future use. When creating a segment, the system will remember the conditions and then use them.
To create a segment, conditions with certain parameters and logical operators «AND», «OR» and «NOT» are used, which form a segment rule.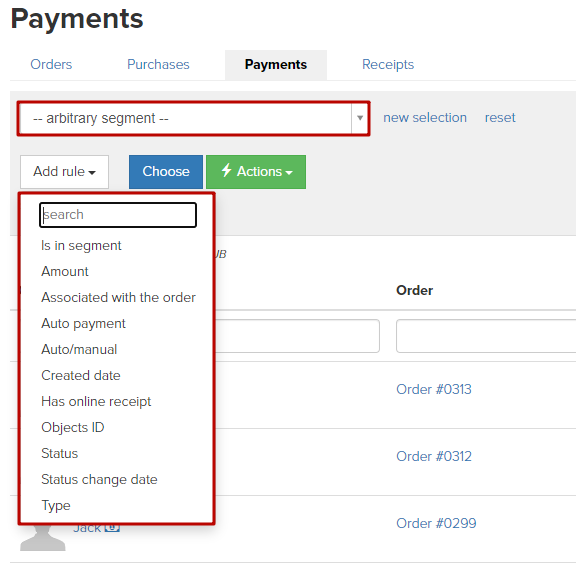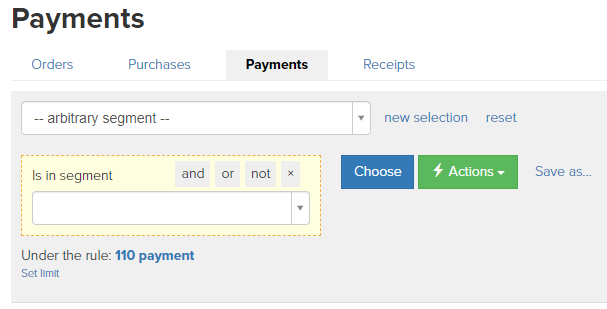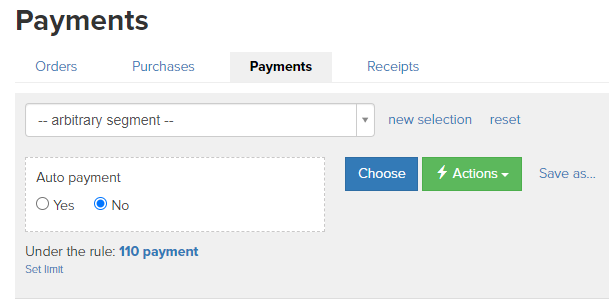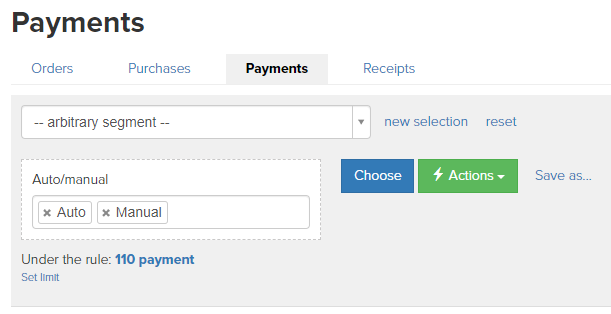 4. Status change date — the date of the last change in the payment status in the order.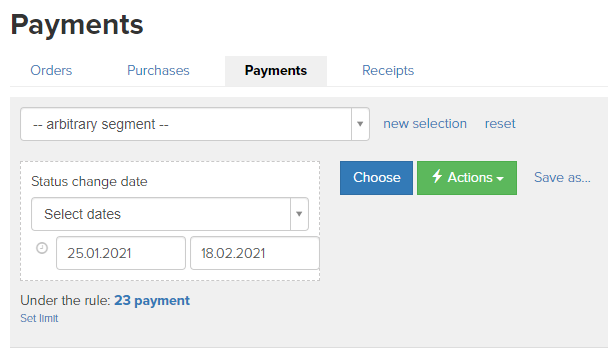 5. Creation date — selects all payments made on a specific date or period.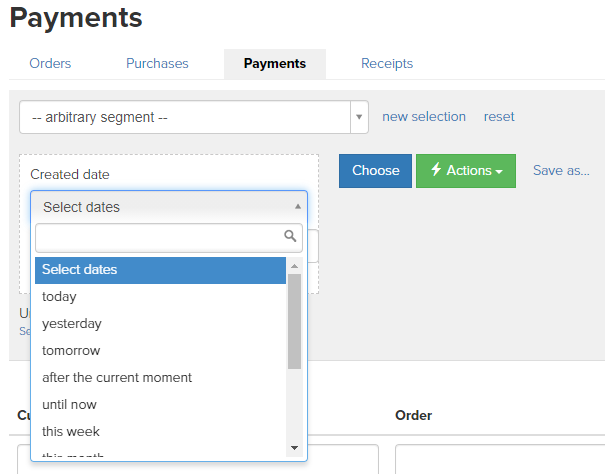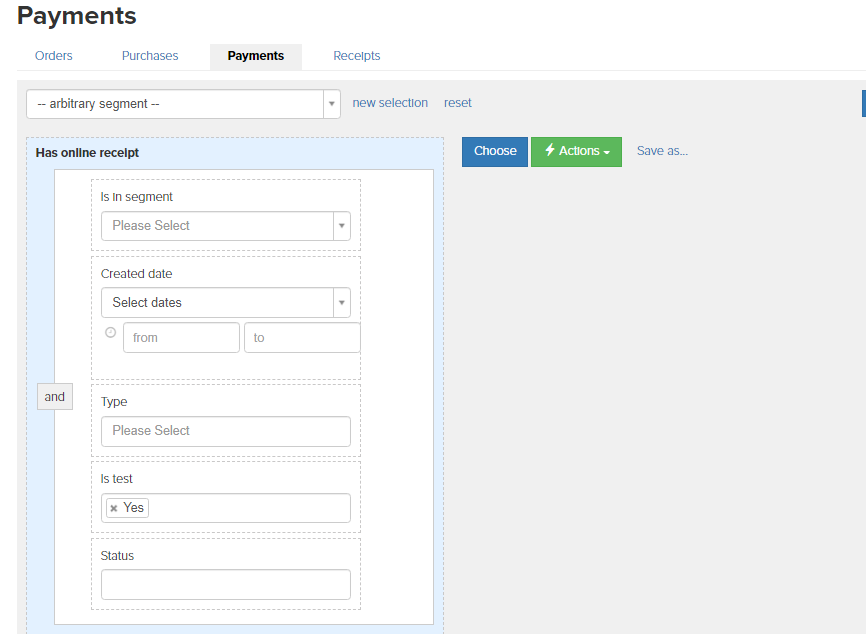 7. Associated with the order — this selection allows you to do segmentation according to the conditions of orders. More details in the article.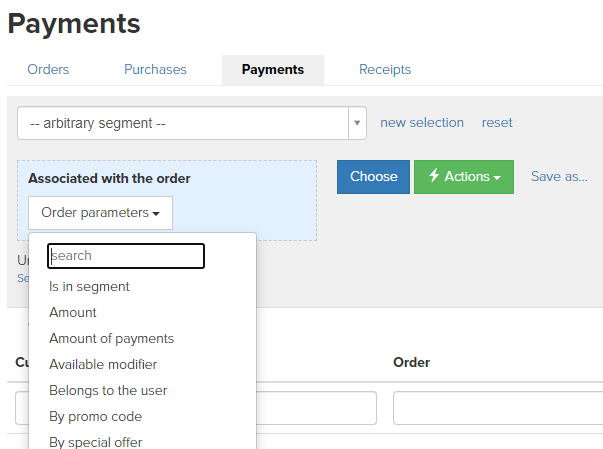 8. Status — selects all payments with a certain status, including payments from the balance.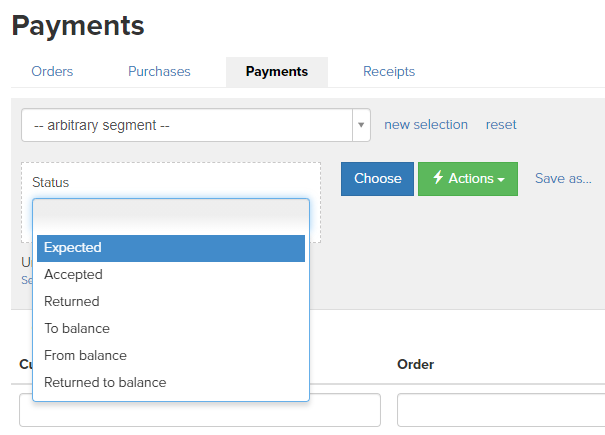 9. Amount — selects all payments depending on the amount.