Help center
Is It Possible to Place a Sales Form for Purchasing the Next Level Right in the Training?
Inside the training, you can place a sales form for the next level of training or any other course or product - so that users who enter the training can immediately place an order in a convenient way and pay for it.
Enter the training and click the "Actions" - "Customize view" button: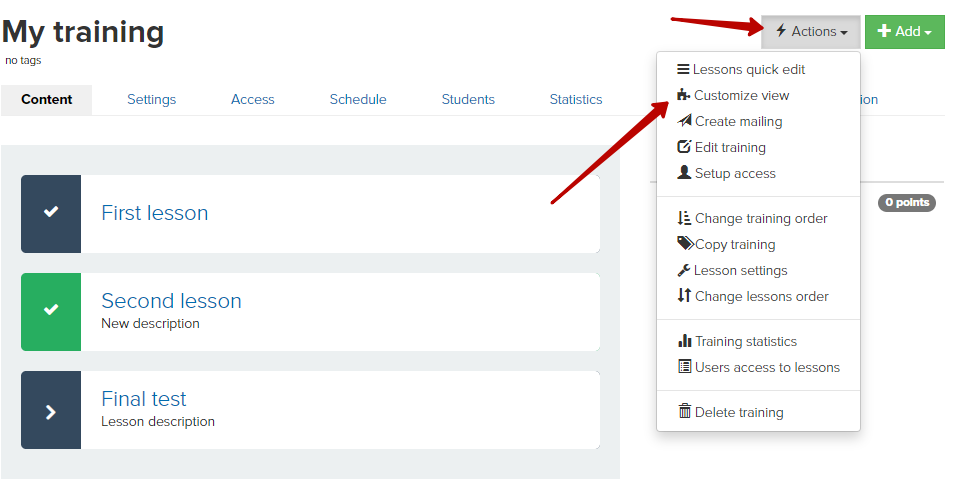 Select the place on the page where you want to add the form and click "Add block":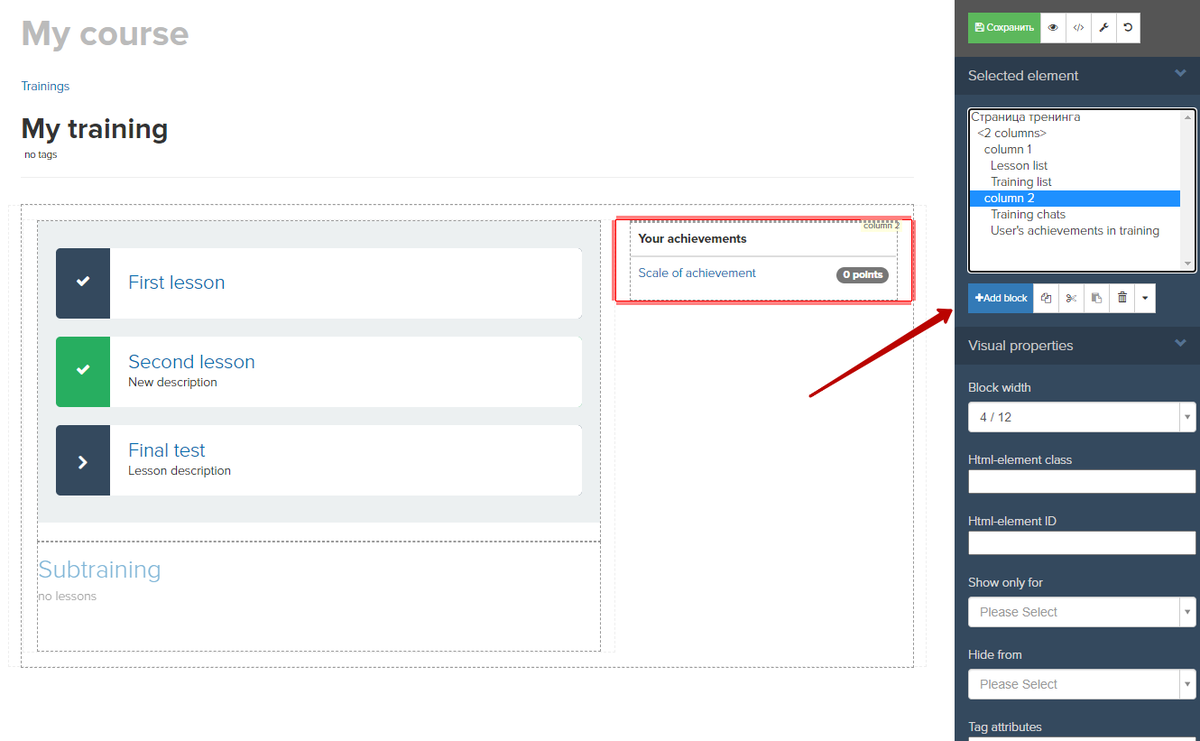 Add the block "Forms" - "Sales form":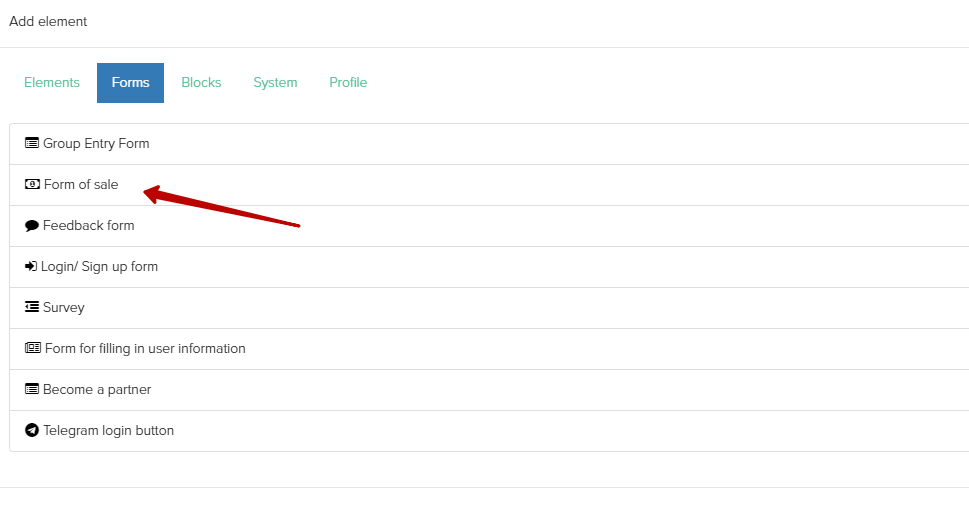 In the form settings, you can change the title, appearance, description of fields and buttons, add an offer: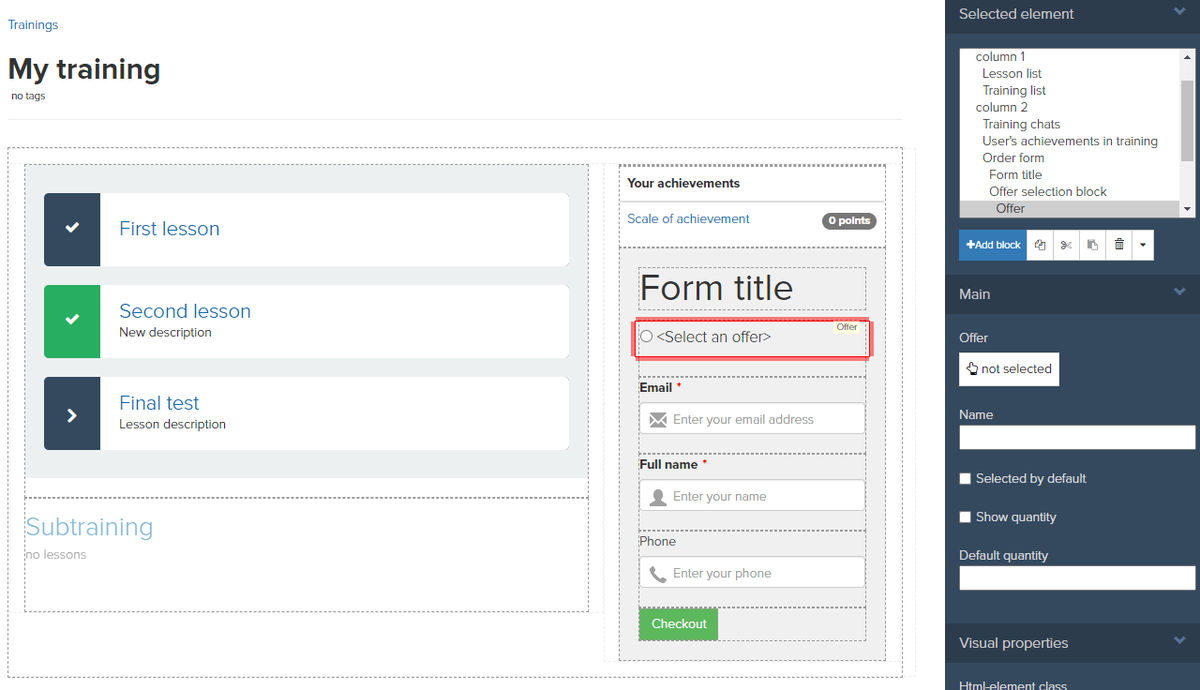 You can also customize the visibility of this form for a specific segment of users, text color, background and other display settings: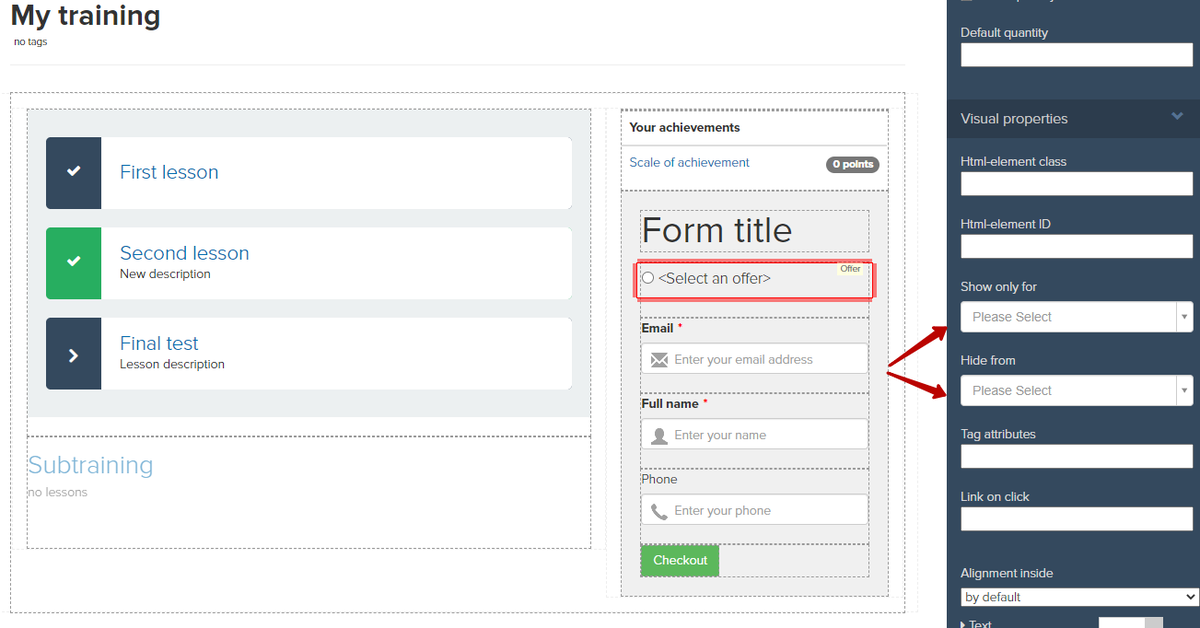 Read more about customizing the appearance of pages through the old constructor in the next article.