Please note!
A field for inserting of a promo code is available only if there are up-to-date promo codes in your account.
A user can see all promo codes in «Purchases» — «My promo codes» section.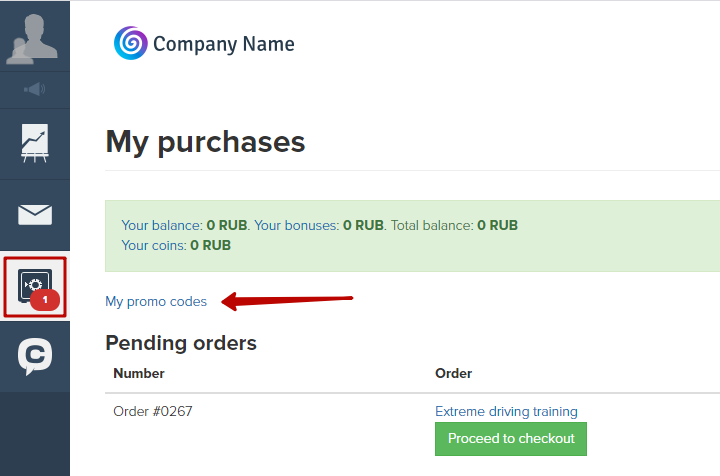 If a user was issued with a personal (one-time or permanent) promo code, it will be applied automatically. The exception is issuing of personal promo code in a product).
Promo codes of «General, applied automatically» type works in the same way.
If an automatically used promo code meets conditions of different promo offers, then a priority will be applied. If a promo offer has higher priority, a promo code of this particular offer will be used.