The element of the «Conditional offer» form can be used when it is necessary to display in the offer form depending on the fulfillment of any conditions or a set of offers with certain settings. Adding an element to a form is similar in its tasks to adding an element "Suggestions" to a form. If this element is added to the form, then when the form is submitted, the user will be redirected to the payment page.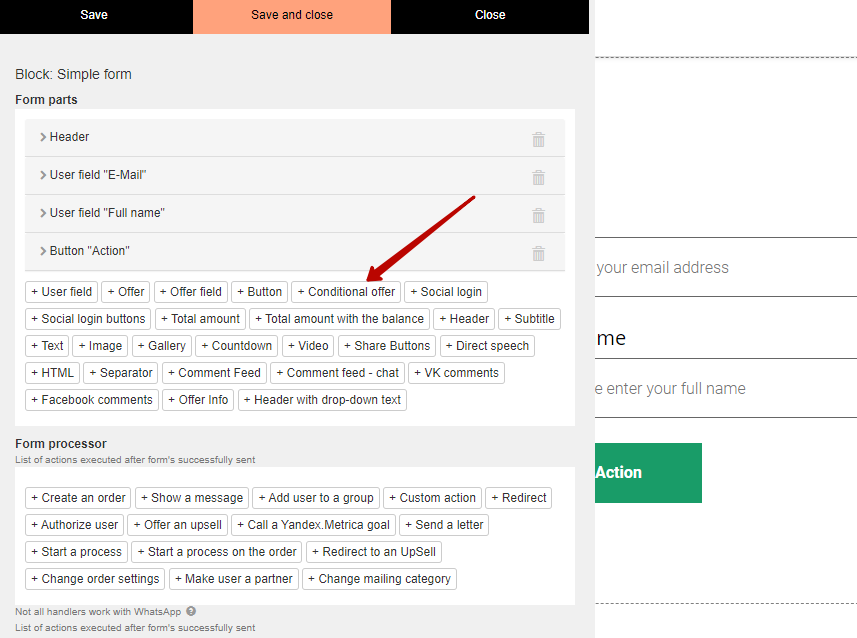 If you need to display several offers on the form, then you can use this form element.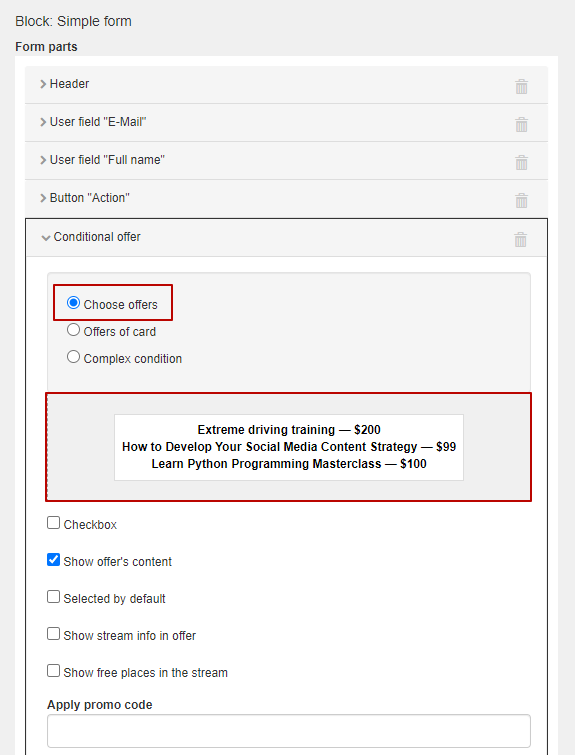 If the user should be able to select several items at once from those added through a set of offers, then you need to use the «Checkbox» option.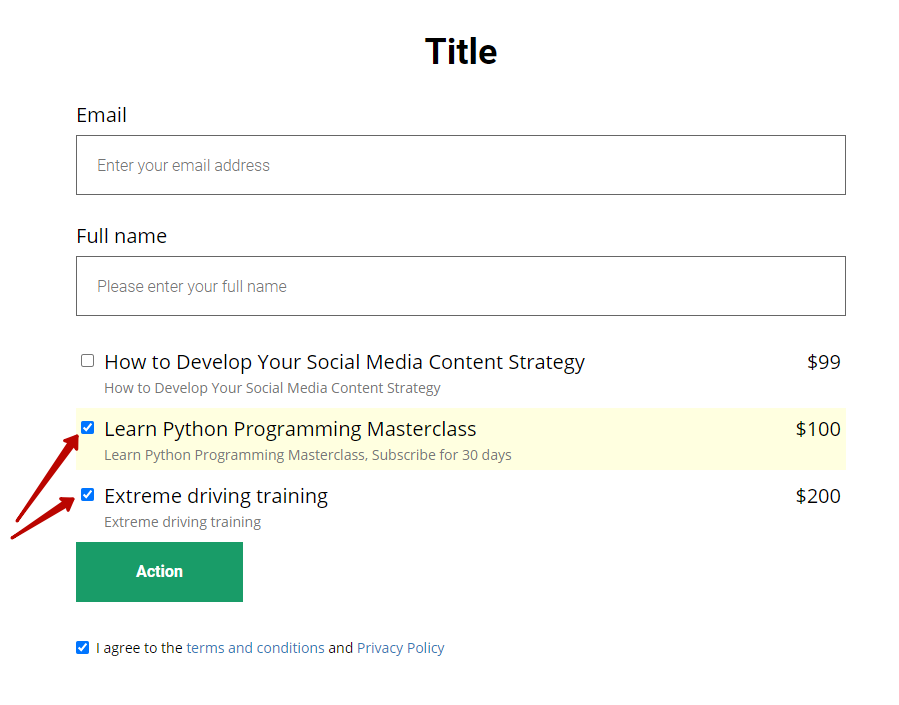 One of the possibilities of this element is the forced applying to the offers of the promotional code, selected through the element, that requires input.

In order to automatically apply a promotional code on a form, you need to select offers and enter the name of the promotional code in the «Apply promotional code» field.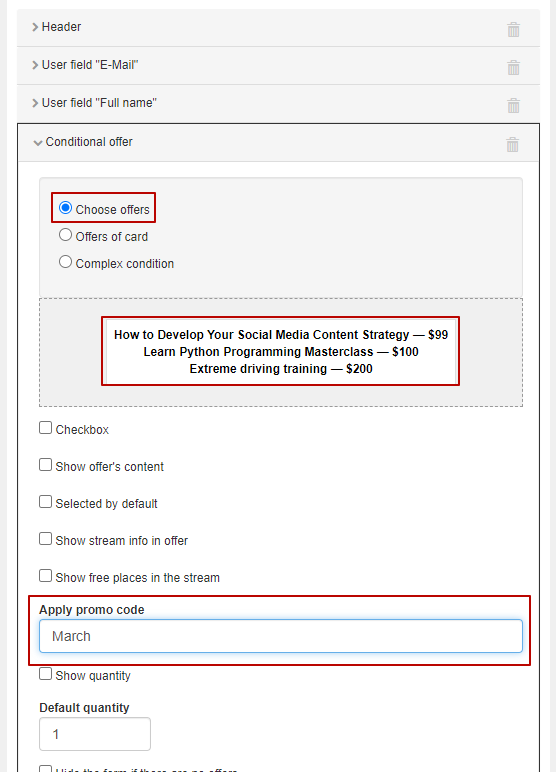 Using conditional offers, a checkbox, forced use of a promotion code and a specially configured promotion, you can issue dynamic discounts (increasing depending on the amount of the current order and/or on the entire amount spent by the client for a certain period).
Complex conditions allow you to customize the form so that it displays different offers to different users. For example, depending on the presence/absence of a purchase from a user, including of a specific product, we can show him certain offers on the form.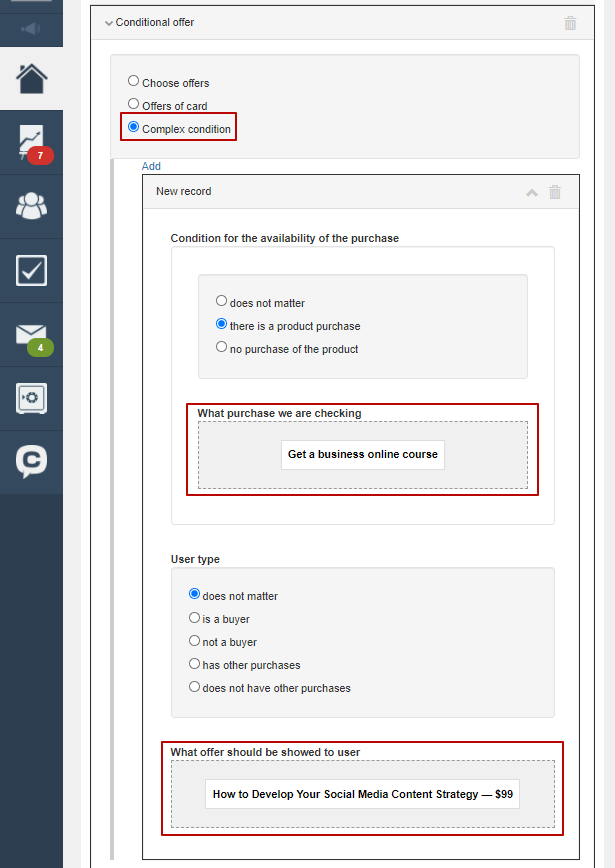 Please note: the check condition for the presence of a purchase and for the type of user only works if the user is authorized in the account. If the user is not authorized, then the condition cannot be verified, and offers will be hidden on the form in the presence of established complex conditions, regardless of their fulfillment. In order to start displaying conditional offers, the user must first log in.

The option «Hide the form if there are no offers» will hide the block with the form if the user either does not fulfill any condition by which the offers are displayed, or the user is not authorized on the website.