The "Offers terms" form element is used to display the terms of offers with stream on the form.
Please note: adding the "Offer terms" element does not create an order form (to create an order form and redirect it when filling it out on the payment page, add the "Offer" or "Conditional offers" element on the form, or the "Create order" action in the form handler).
To display stream conditions on a form, you must select stream-related offers.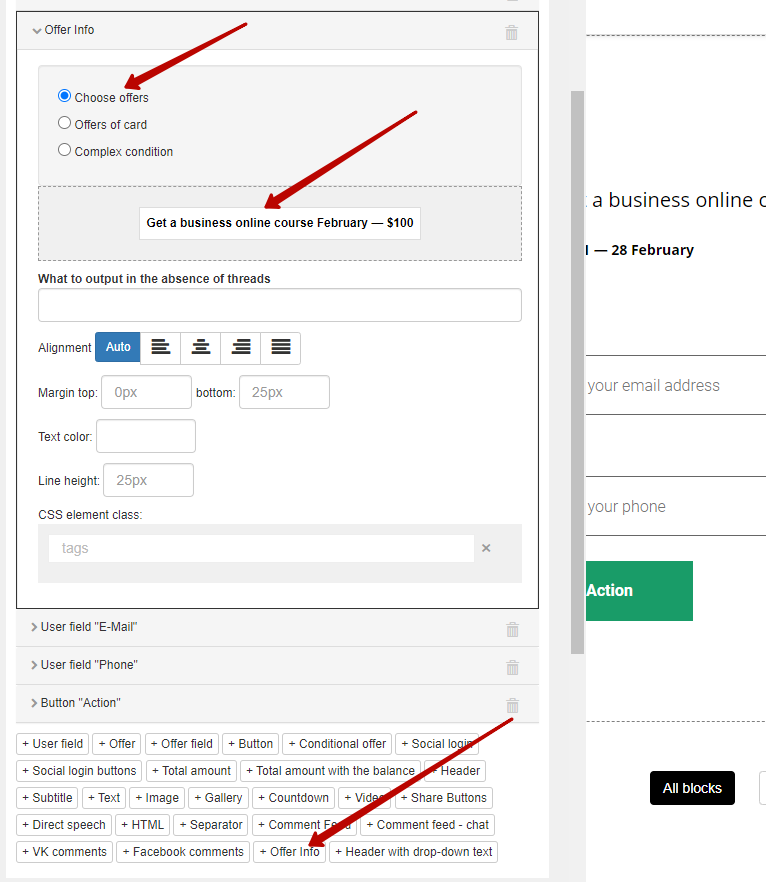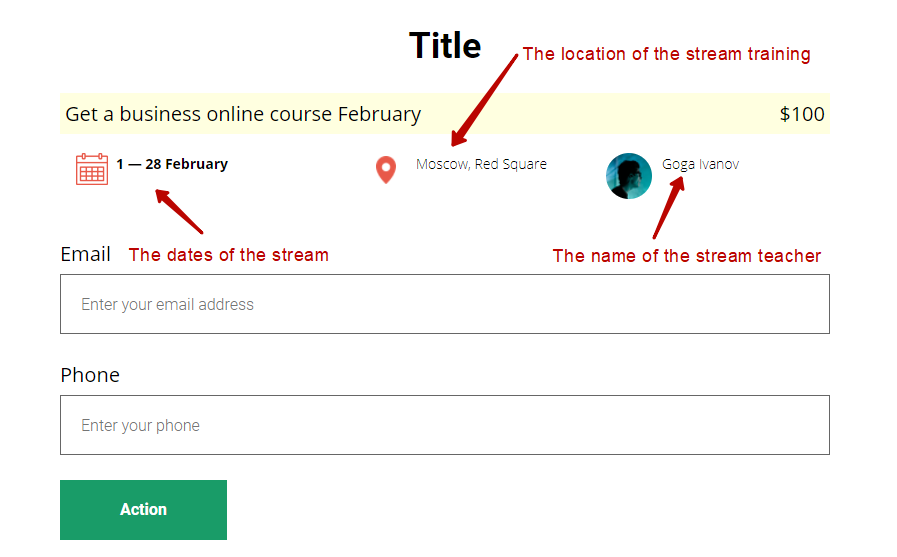 If you add offers that are not streams-related to this element, then by default the inscription "Registration is over" will be displayed, which can be replaced with any other.

Complex conditions allow you to customize the form so that it shows different terms of offers to different users. For example, depending on the presence/absence of a purchase from the user, including for a specific product, we can show him certain terms of offers on the form.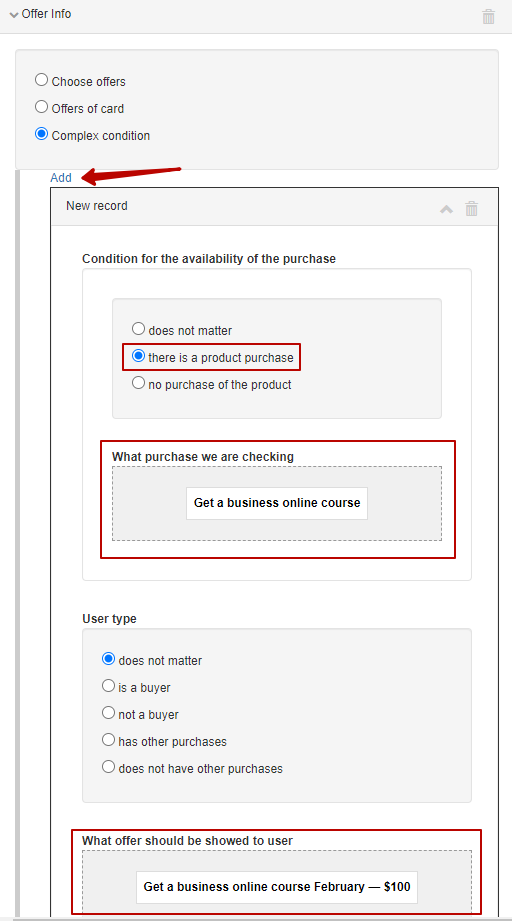 Please note: the terms for checking the availability of a purchase and by the type of user only work if the user is authorized in the account. If the user is not authorized, then the condition cannot be checked against it, and the conditions of the offer will be hidden on the form if there are complex conditions set, regardless of their fulfillment. In order for the display settings of the offer terms to start fulfilling, the user must first log in.