In a personal profile a partner can get full information about terms of a referral program.
In "Summary" tab a partners gets summary data on referrals: number of registration, orders and purchases for certain periods of time; unique referral code; latest payments.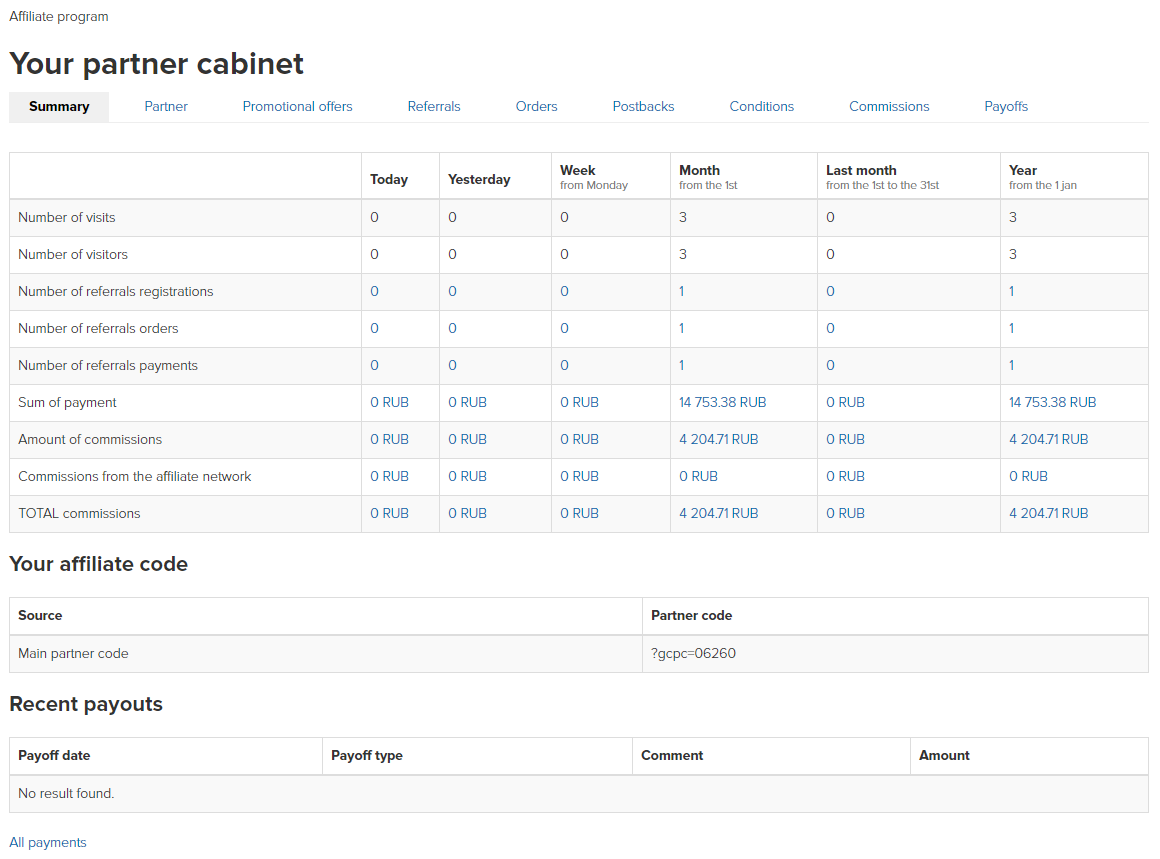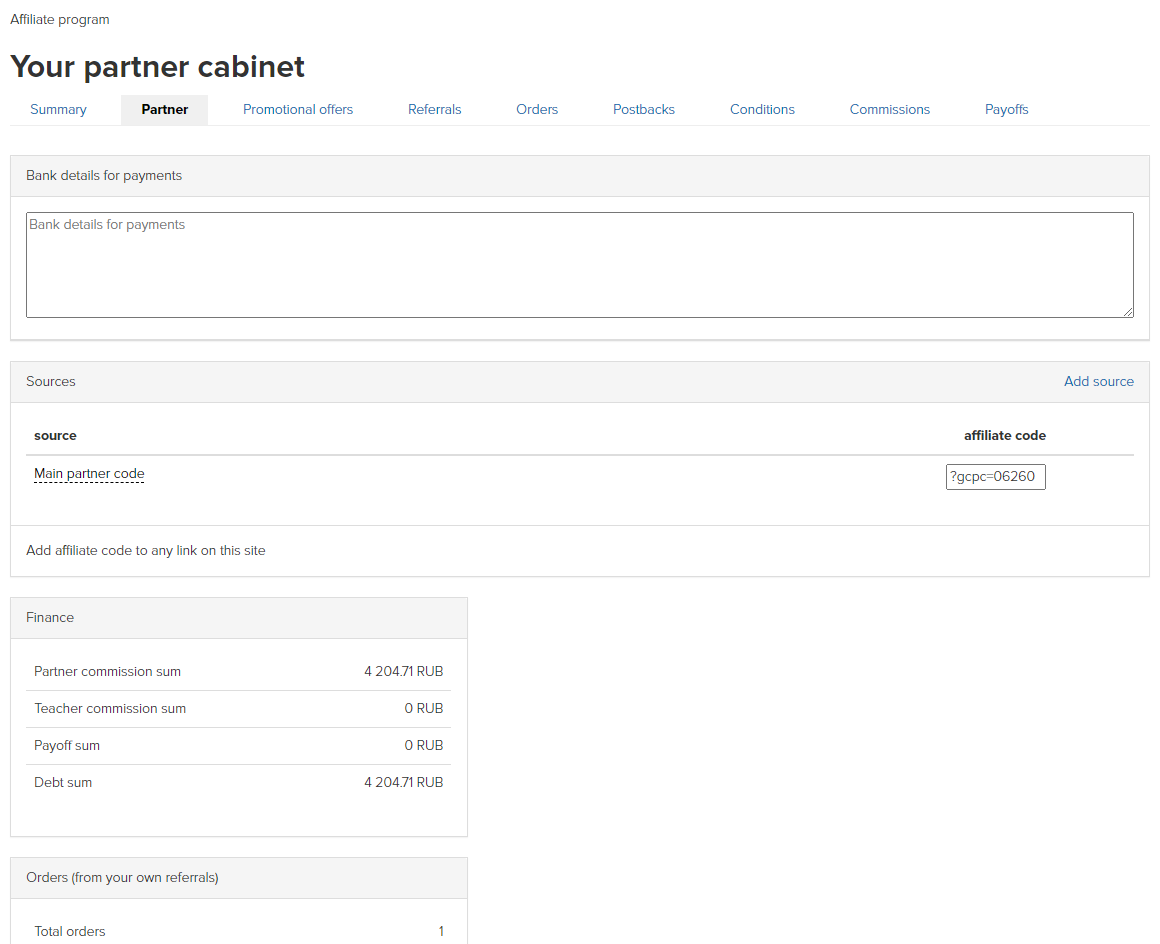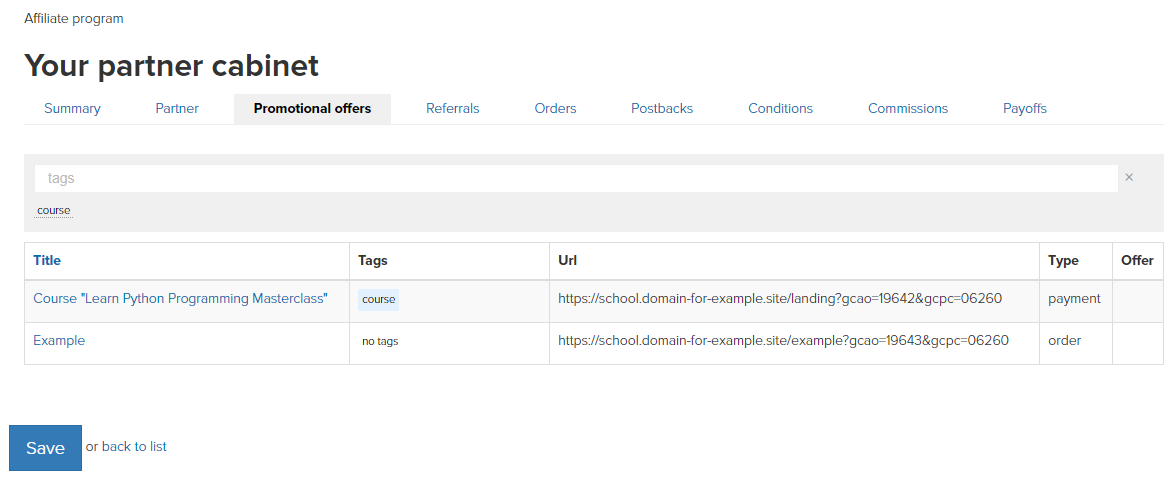 In "Referrals" tab users who were registered with usage of referral link are depicted. If a partner doesn't have access to user cards, he will see only name and surname of a referral. In order to give him detailed information use a process.
A user becomes a referral regardless whether he made a purchase. The system notices that this user followed a link with a referral code. If a purchase was used, then a commission for this referral will be calculated according to settings.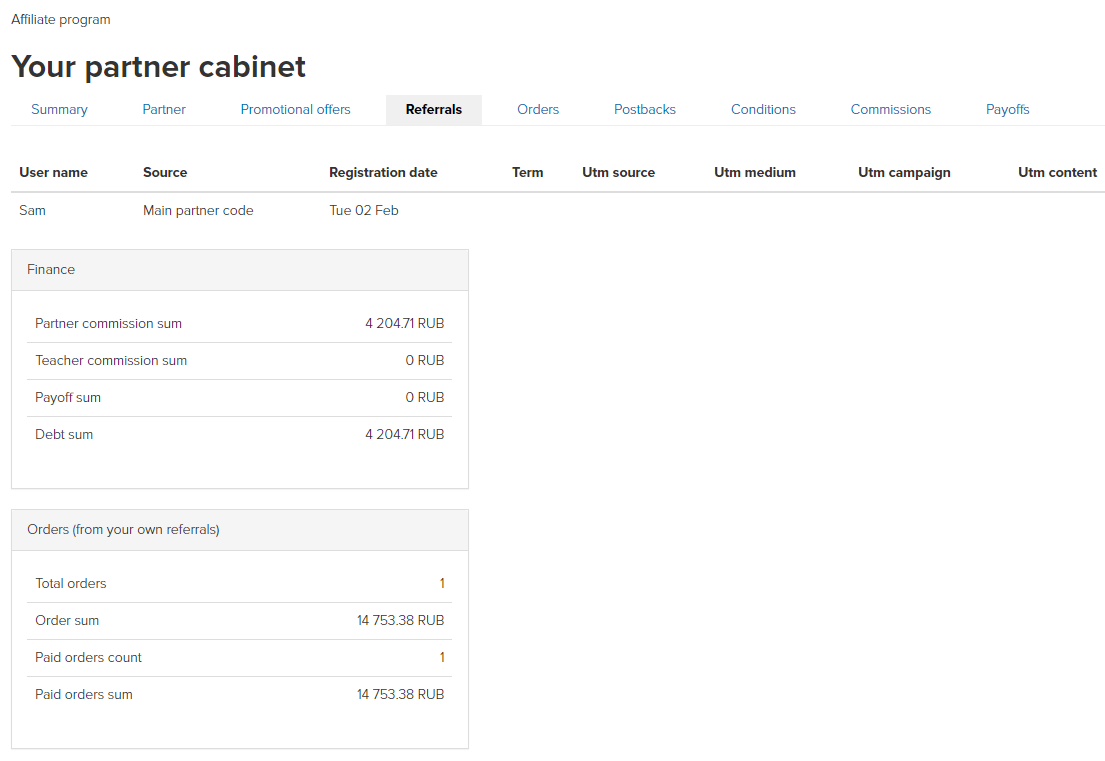 You can send a notification on purchasing of referral order to a partner.
Referral order is an order that was placed with usage of a referral link.
To send this notification choose who can receive such notifications in settings.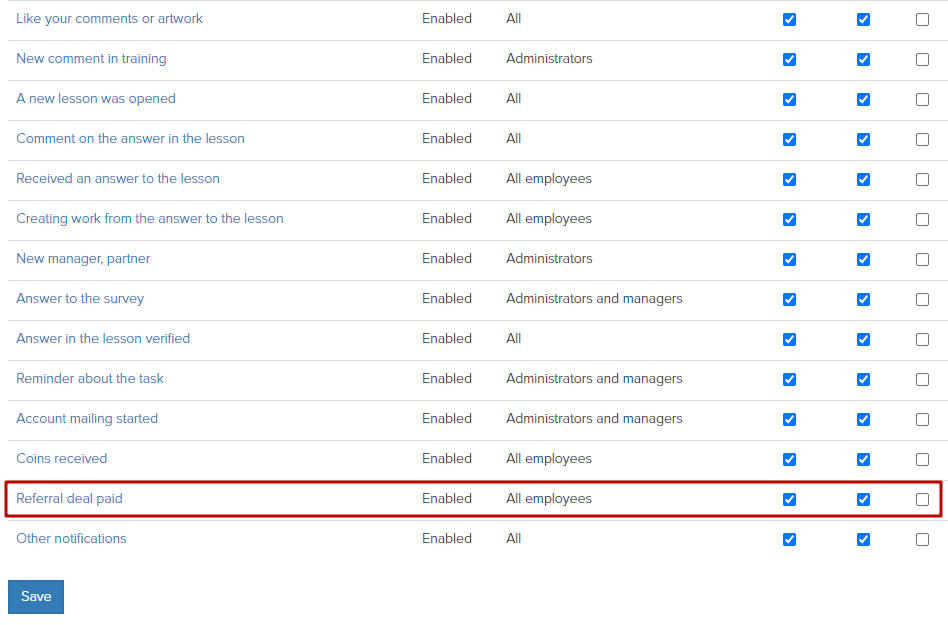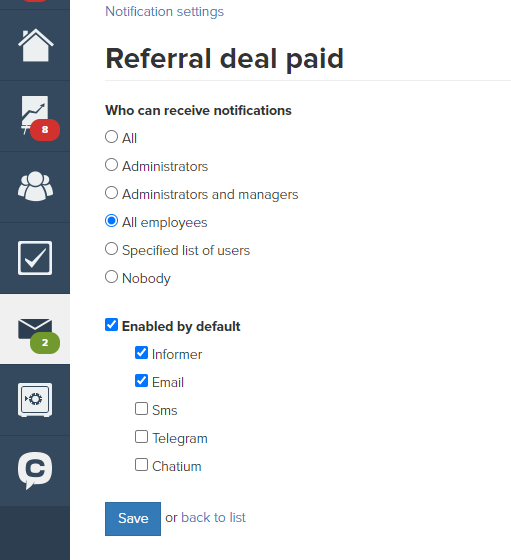 Details about the notification:
it is sent upon completing an order (not when you accept a payment)
it is sent with the price of an order, not a payment
it is not sent to banned users
it is sent to an order's partner and/or to a user's partner only (not to all partners who were charged with a commission)
In "Orders" tab a partner sees all orders that he got commission for as well as UTM tags accompanying a user who placed an order.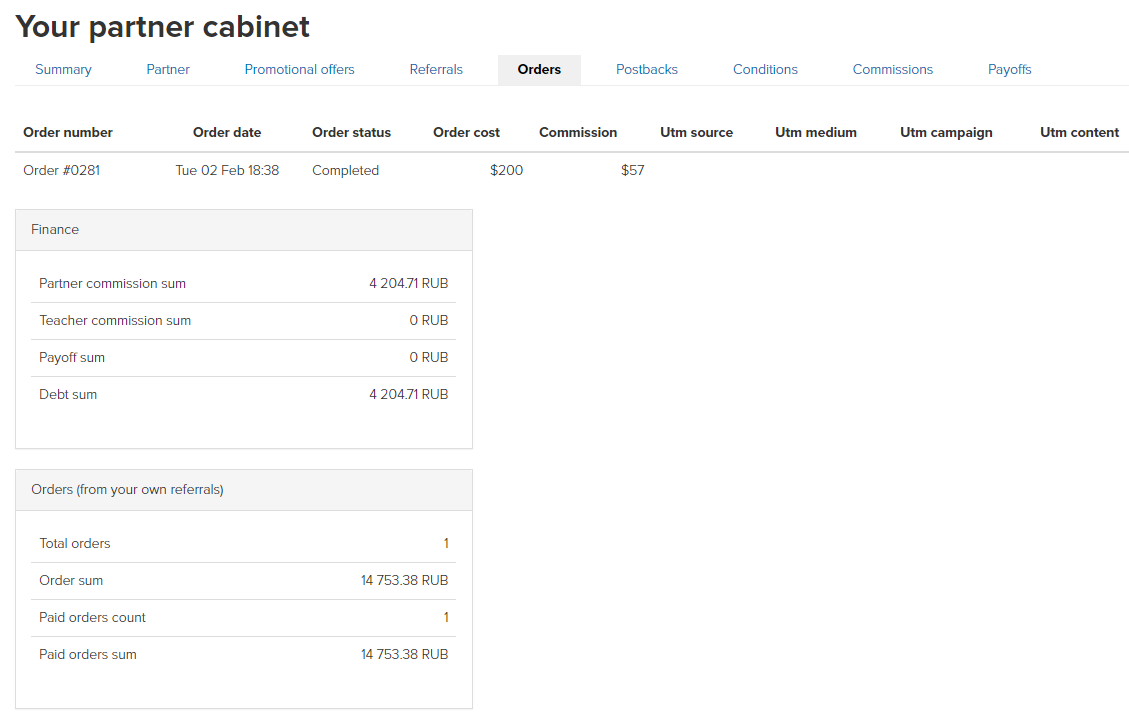 In "Terms" tab a partner can get acquainted with personal terms of the referral program if there are any.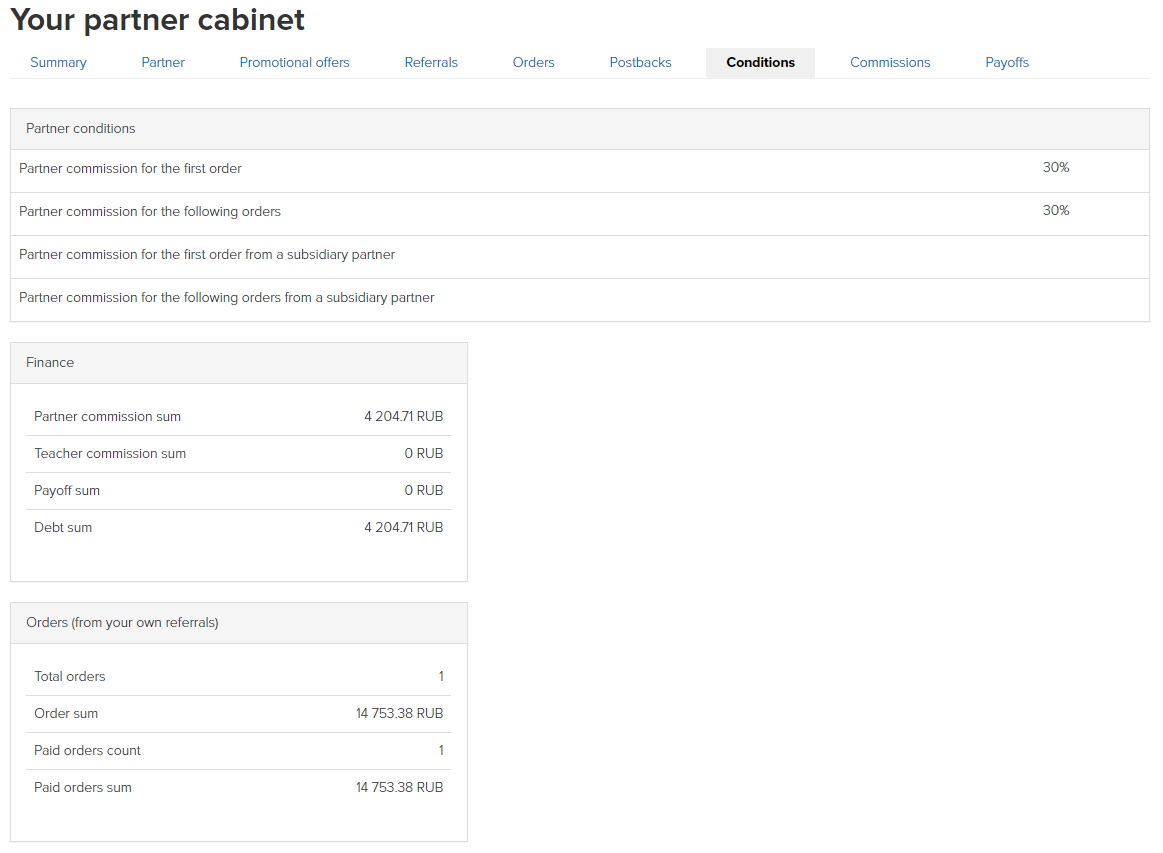 "Commissions" tab shows all orders that a partner got commission for, including orders where a promo code was used.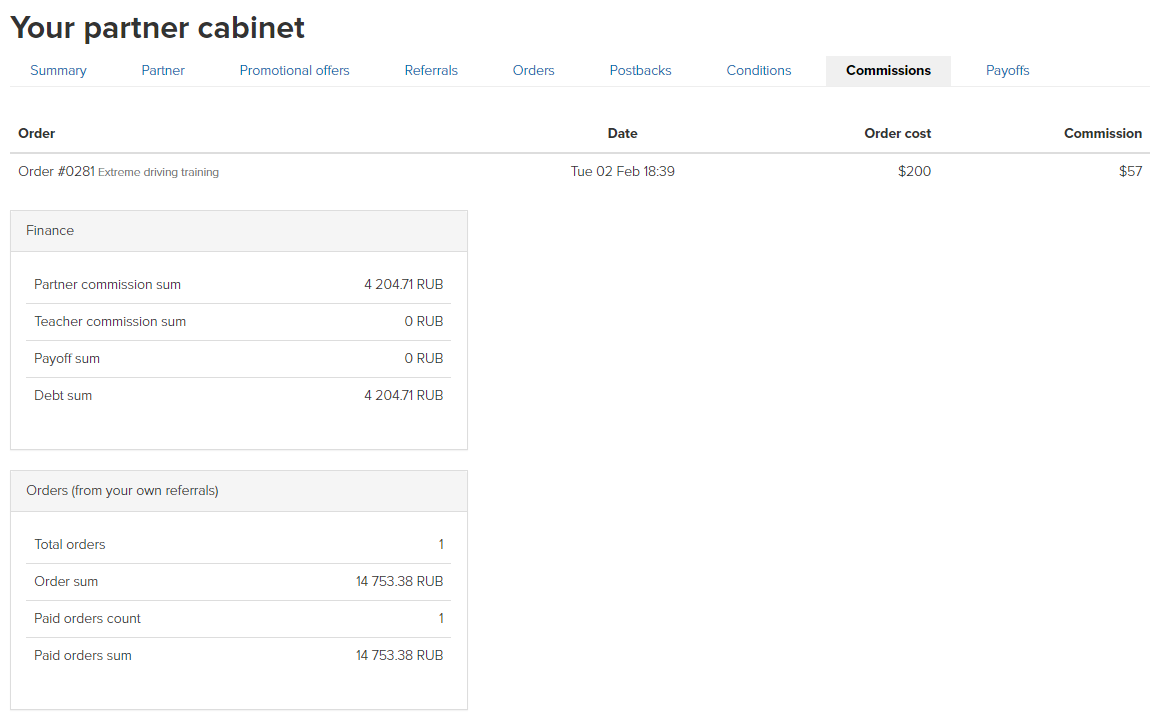 In "Payments" tab all payments of commission are depicted.
Mind that the platform shows only the fact of payment performing. Money are transferred outside the platform.