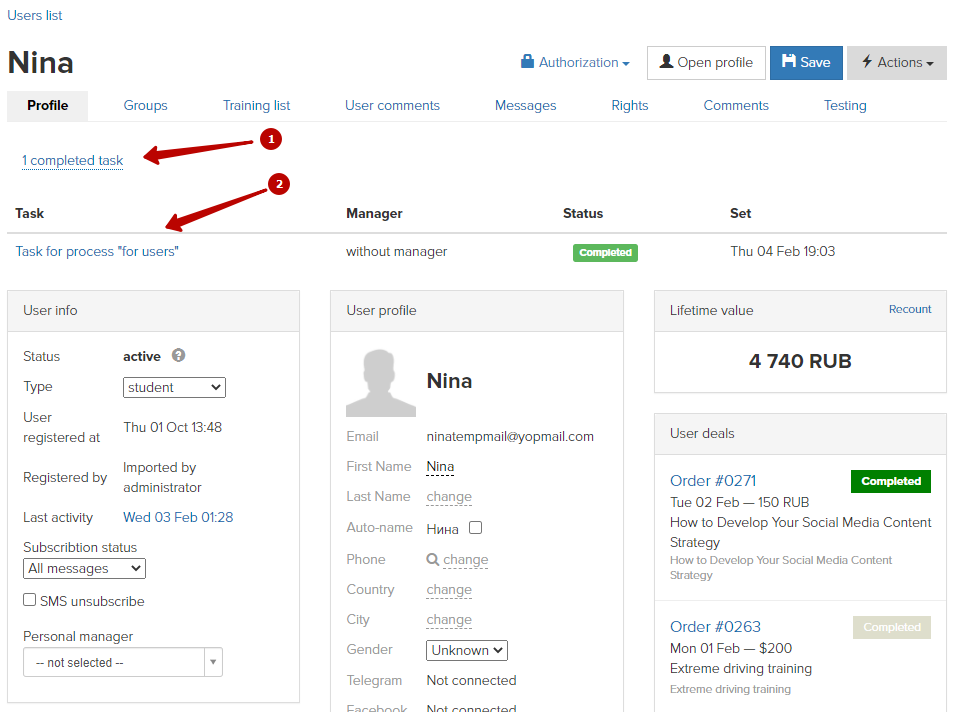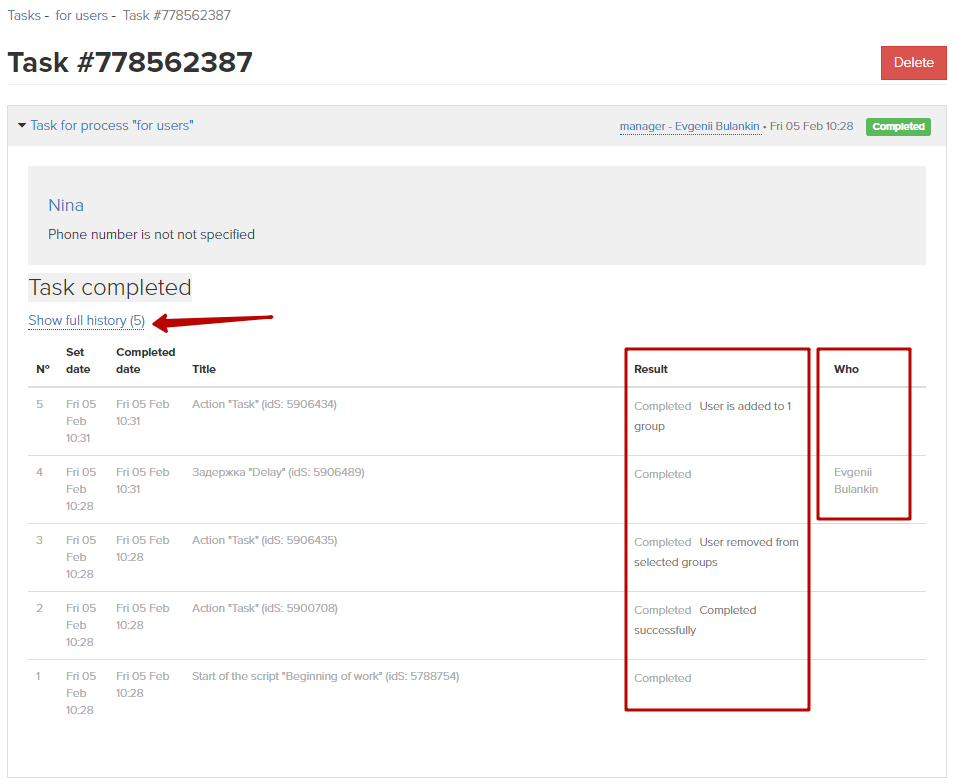 In a field you can see all stages of this task performance.
Here a date of its creation and its accomplishment on each stage as well as action name are indicated.
In «Result» column you can see a detailed description of result achieved after finishing of this stage.
In «Who» column a manager/a performer of this stage is depicted.
Mind that task history contains only last 1000 stages.
If process is not completed (for instance, there is a delay before next letter (postponing), then a task has «Postponed» status. You can see it in «Tasks» section as well as in user's profile.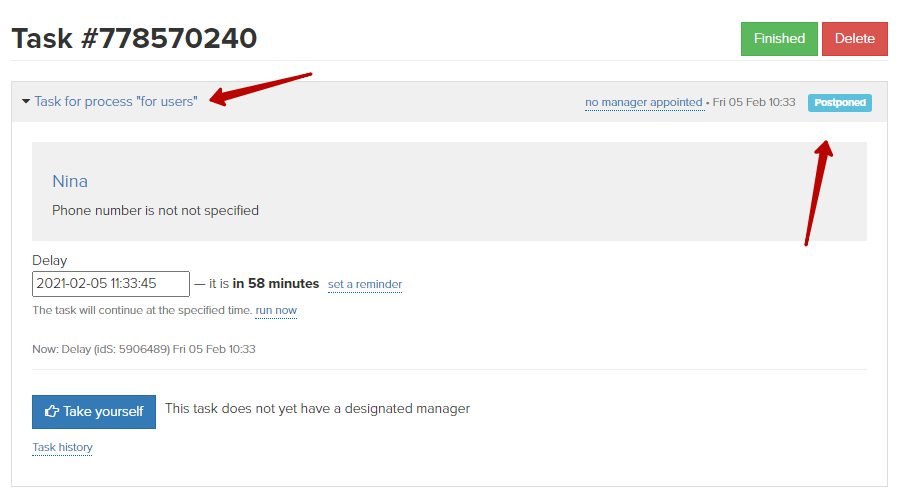 In the interface of a task you can see:
Status of a task;

Object of a process (a user, an order, a purchase);

Which block of a process this task belongs to currently, planned time of its accomplishment. Here you can assign yourself as a manager («Take it»), skip it and go to next block;

History of performance, which shows blocks that contain already performed actions.