Sometimes it becomes necessary to suspend user access. For example, if a user has subscription access or has purchased a time-limited offer and wants to take a break from learning. For such cases, the freezing feature is provided — the suspension of the user's purchase.
In order to be able to pause a user's purchase, you need to create a new offer for the product you want to pause. To do this, go to the product, go to the offers tab and click «Add offer».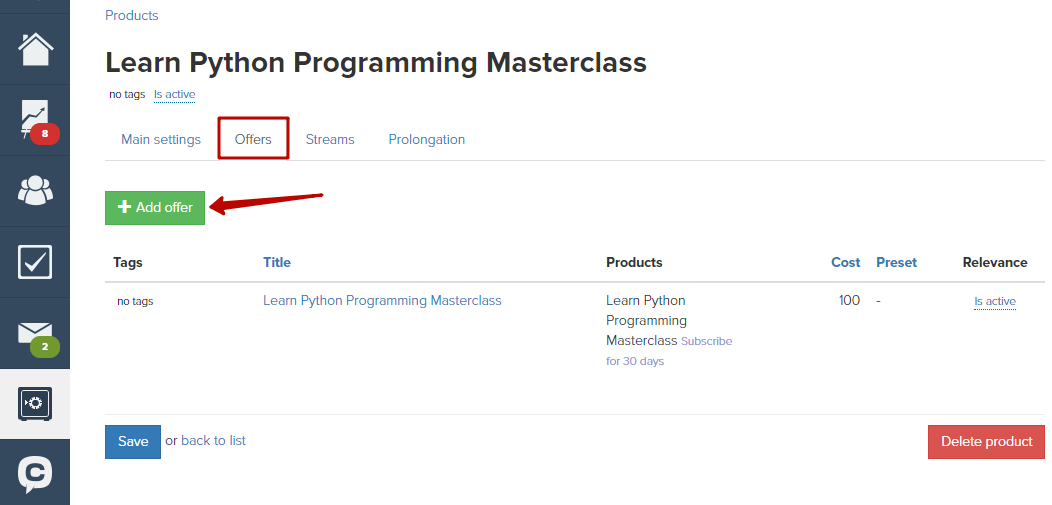 In the offer settings, you must specify the «Freeze» offer type and specify the freeze duration — the number of days for which the user's access should be suspended.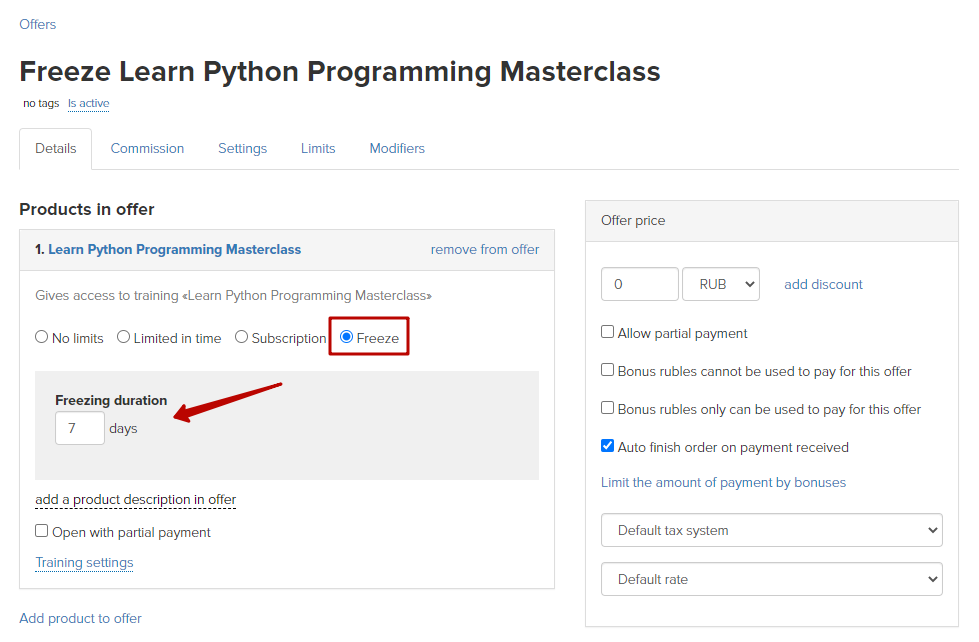 Then you need to create for the desired user an order with this offer. If the order is in the «Completed» status, then:
freezing is activated, the purchase will go to the «Frozen» status;

the purchase period is increased by the number of days of freezing;

access to the product will be closed during the freezing period.
If there is a need to issue a freeze for an arbitrary number of days, then you can create an offer with a freeze for 1 day, in order to then indicate the required quantity in the order. For example, this order is frozen for 5 days: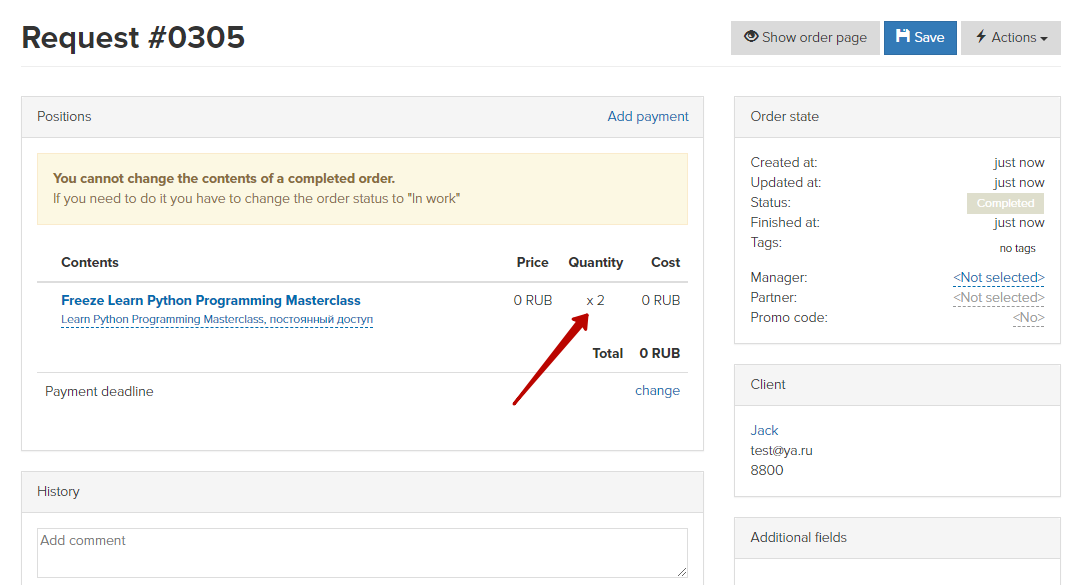 You can customize the product for a faster and more convenient use of freezing in purchases.
To do this, in the product for which the freeze was configured, go to the «Renewal» tab and for the «Freeze» offer set the renewal option:
Manager can renew — allows the manager to suspend the user's purchase.

User can renew — allows both the manager and the user to suspend access from a purchase.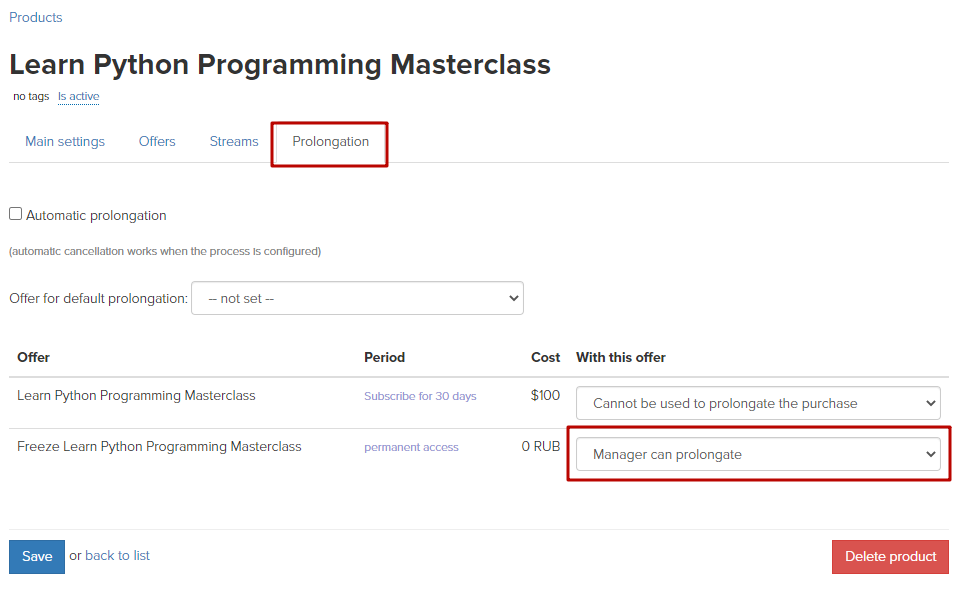 After that, in the purchase of this product, you can see the possibility of suspension of the purchase in the Renewal section.
To suspend the purchase, you need to select in the «Renewal» section of the freeze offer, specify the date from which the freeze takes effect and click «Renew now». The purchase period will be extended by the freeze period, and the purchase status will change to «Frozen».