In some situations, it is required to verify the ownership of the domain.
For example, when registering a domain on the Postmaster service, when creating a domain mail, linking a website to your Youtube channel, etc.
Possible ways to prove domain ownership:
Placing an HTML file on the server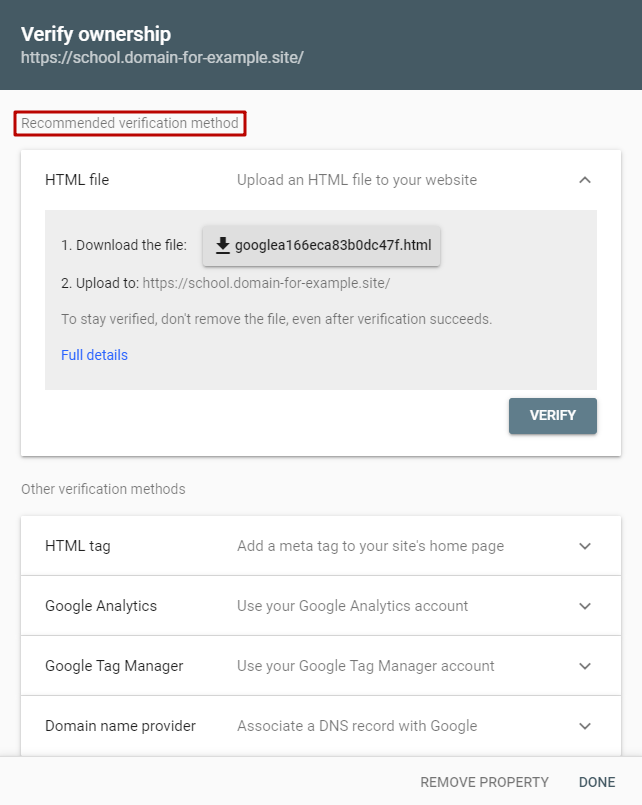 If your website is situated on a third-party hosting, then just upload the proposed file to the root directory of the website and click "Confirm".
If your domain is delegated to GetCourse NS servers, then you need to create an HTML file yourself:
1) Create a page and indicate the name that was suggested in the confirmation procedure (please note: the name should be copied in full, including the extension). Select the page type - "Verification page".
In the appeared field "Verification code" we indicate the verification code that you need to enter to confirm ownership of the domain.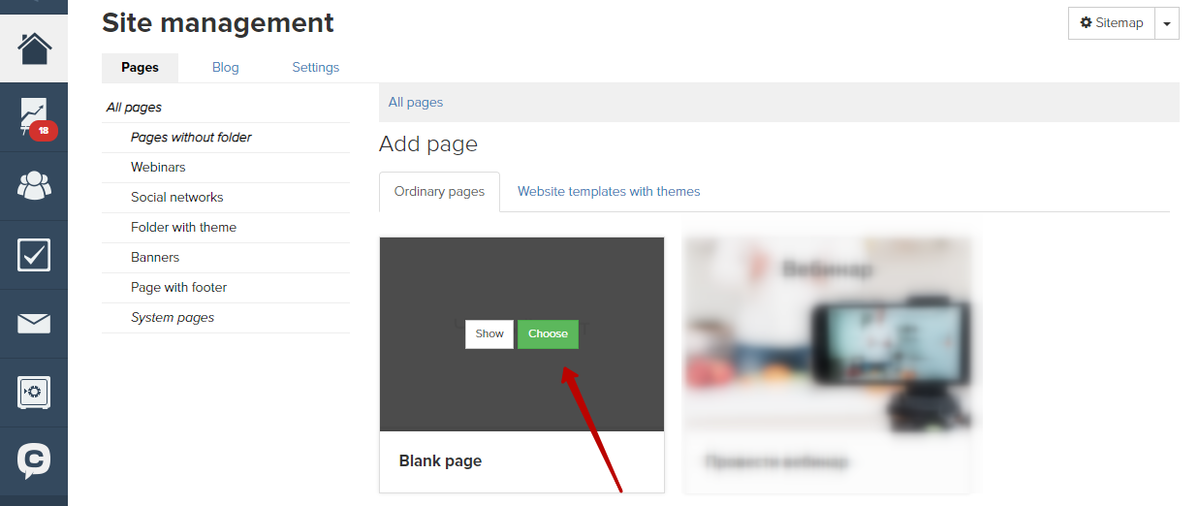 2) Download the file proposed for placement and copy the contents in view mode.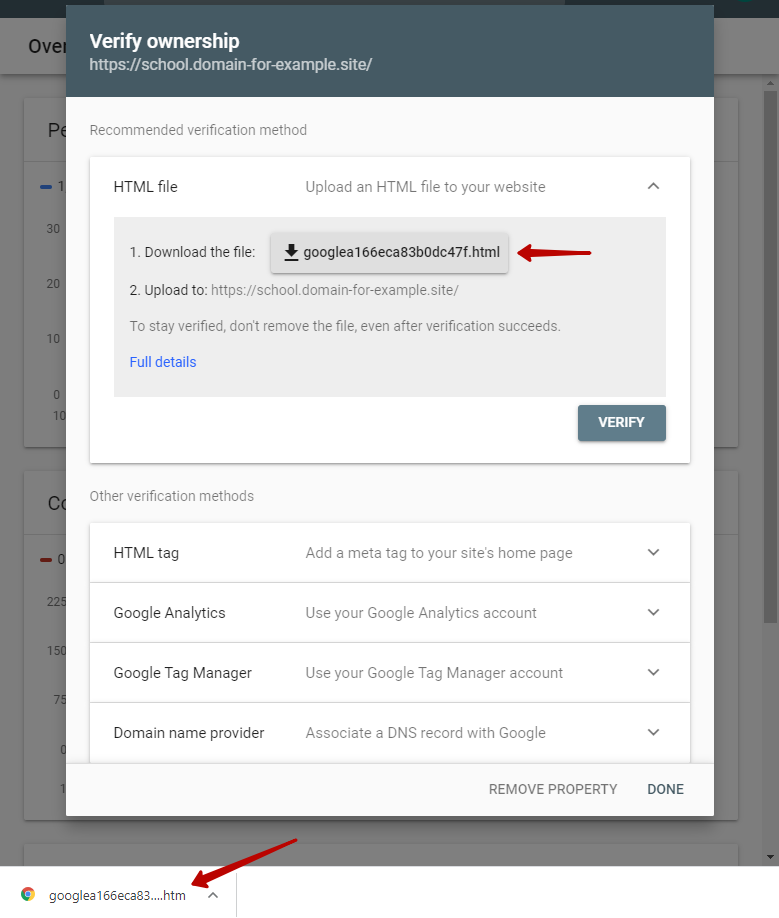 ---

3) Paste the copied page content into the created verification page in the "Verification code" field. Save and publish.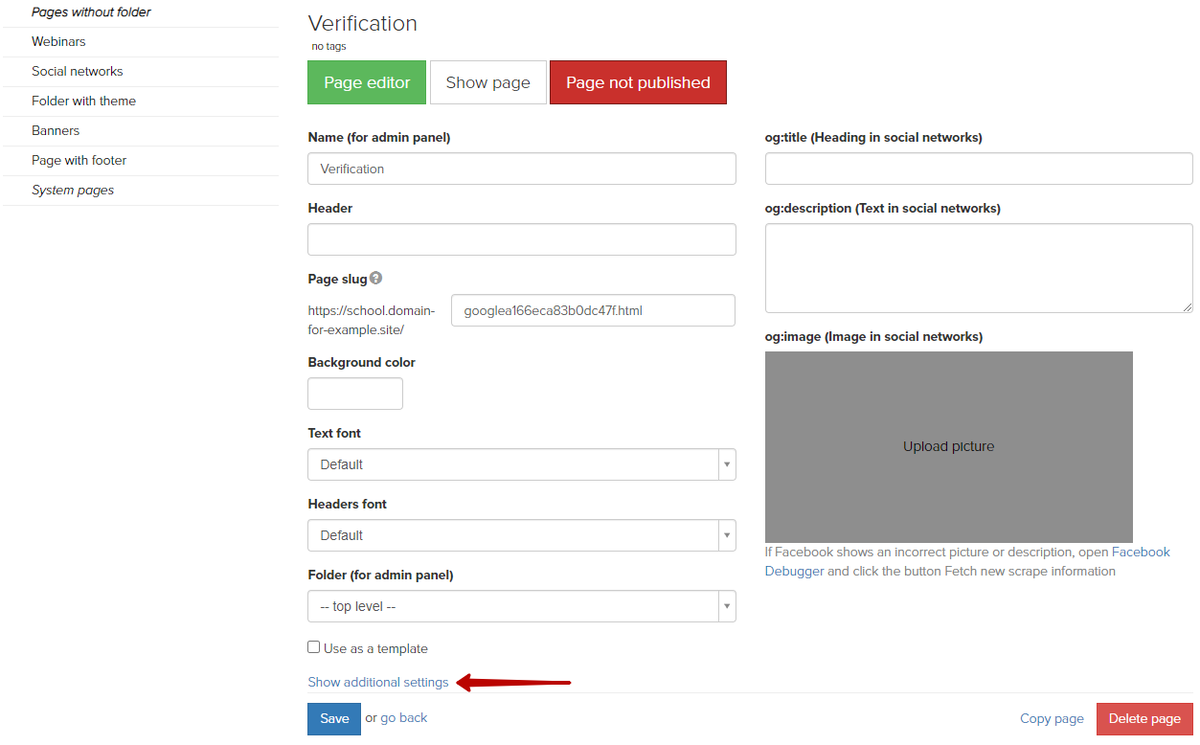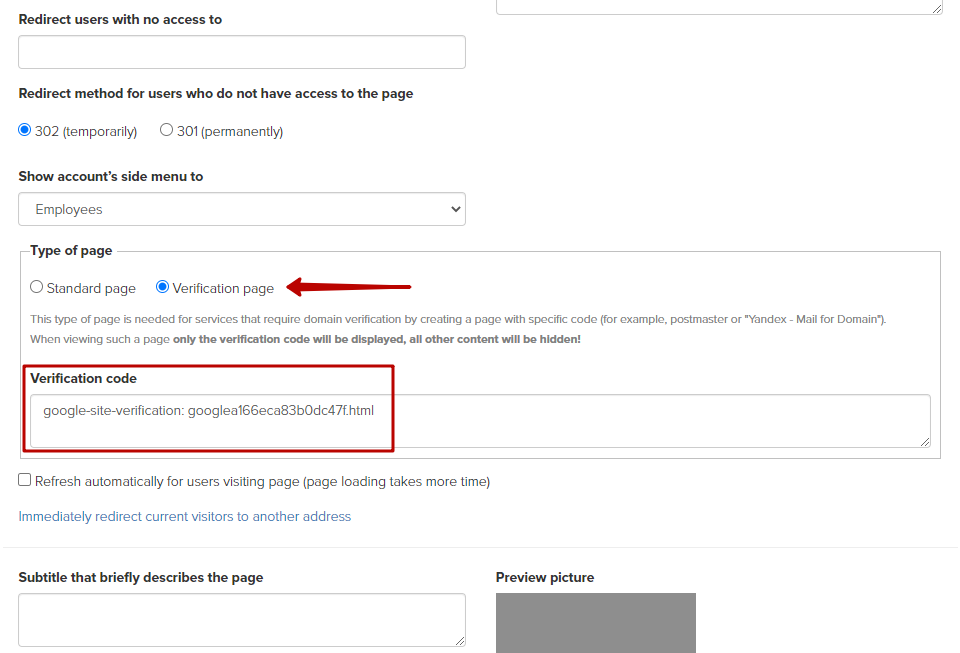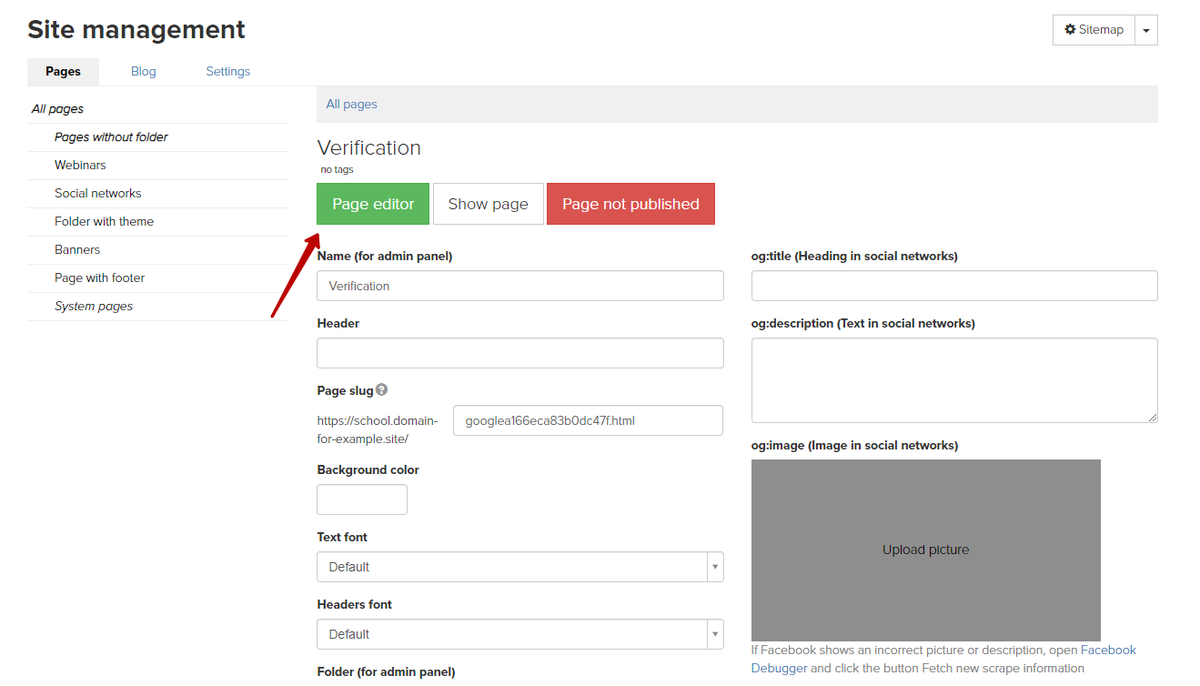 If all the steps described were performed correctly, then at the end of the setup you will confirm ownership of the domain.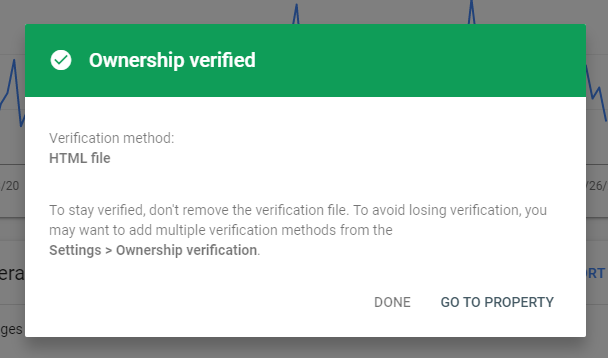 Adding a meta tag to the home page
If for some reason you are unable to verify domain ownership by uploading an html file, you can use alternative methods.
For example, placing a meta tag on the home page of the website.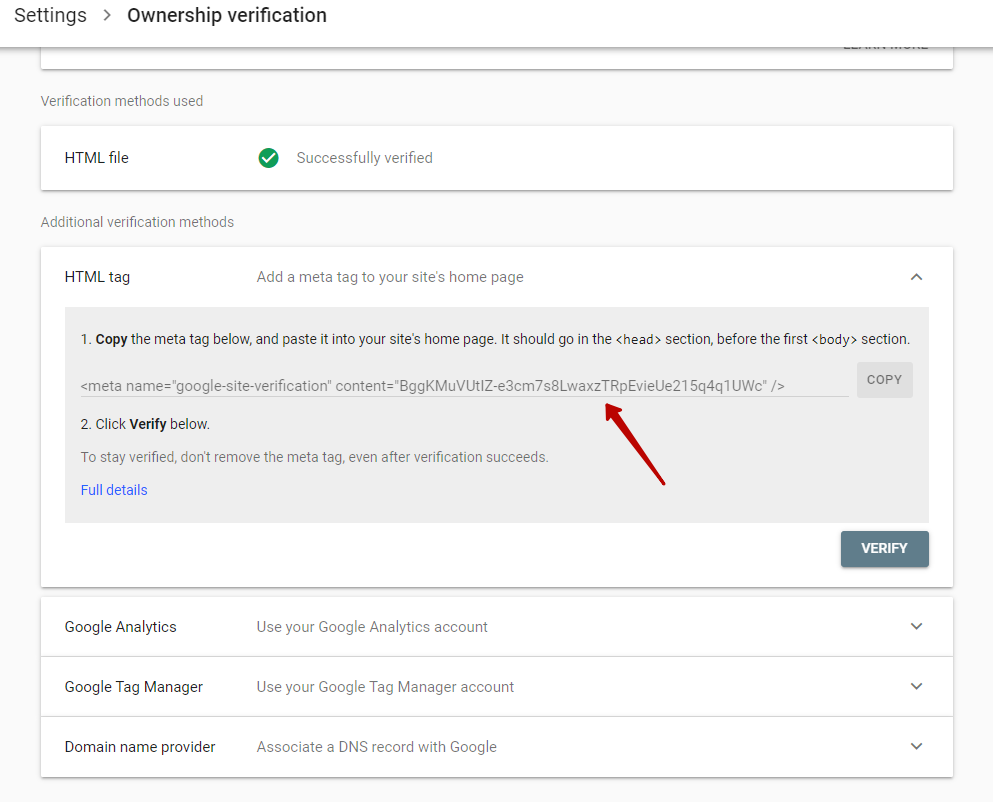 1) Open the main page of your website, specified in the settings as the start page (Section "Website -> "Pages" -> "Settings" tab).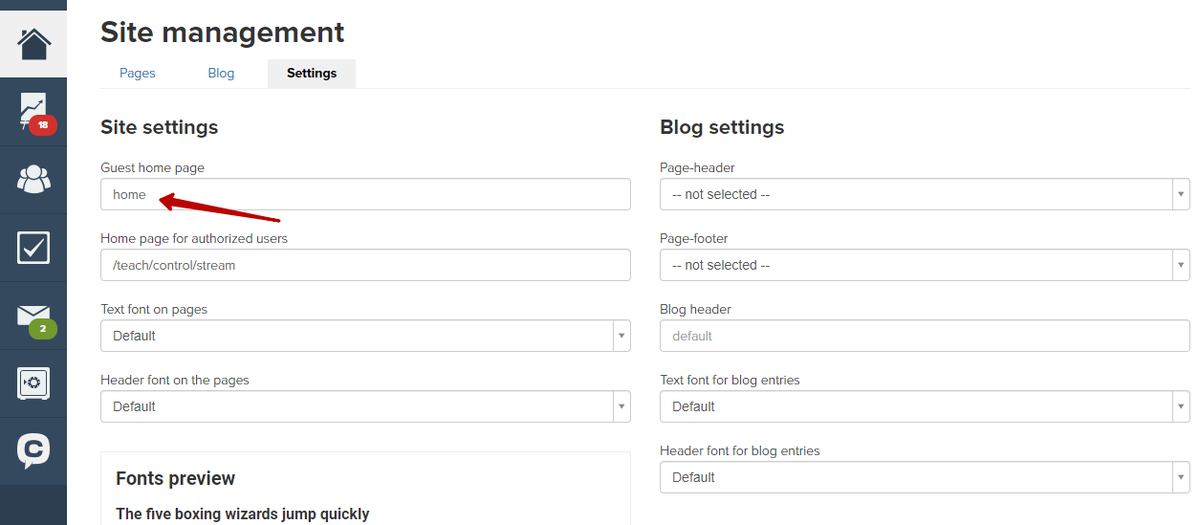 2) In the page settings, in the "HEAD section tags" window, insert the proposed meta tag. Save & Publish.