Help center
How to Add Confirmation of Consent to the Offer or the Terms of Personal Data Processing in All Forms?
Attention!
This option is available to the account owner only.
If you need to grant the administrator the right to change an account settings, read this article.
Obtaining consent to the processing of personal data or consent to the terms of the agreement is an important moment of interaction with users.
The GetCourse platform functionality allows to:
familiarize the user with the rules for the processing of personal data;
provide the user with the opportunity to confirm his consent with these rules.
In the 'Profile' - 'Account settings' - 'Settings', you can check the confirmation checkbox for unauthorized users: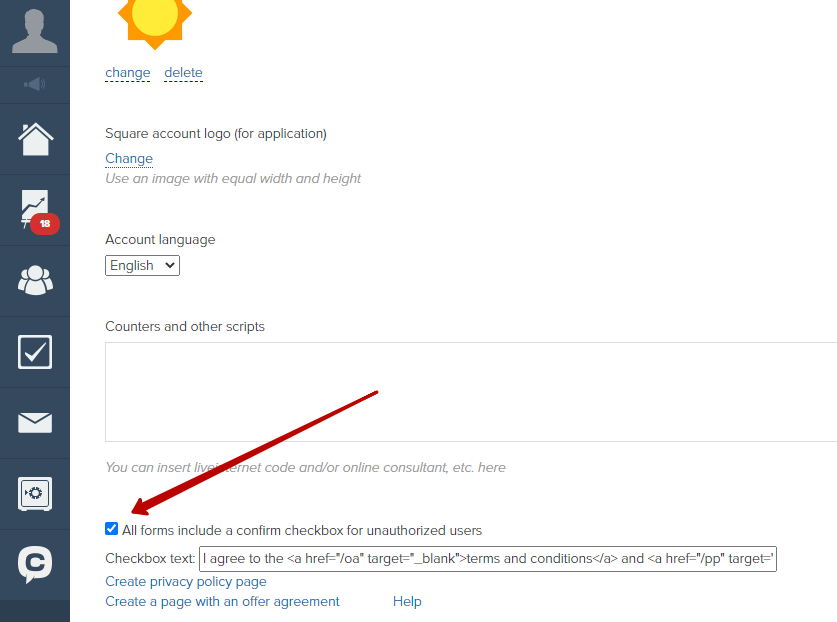 If you enable this feature, then this checkbox will automatically appear in all your forms for unauthorized users, where the checkbox will be checked by default: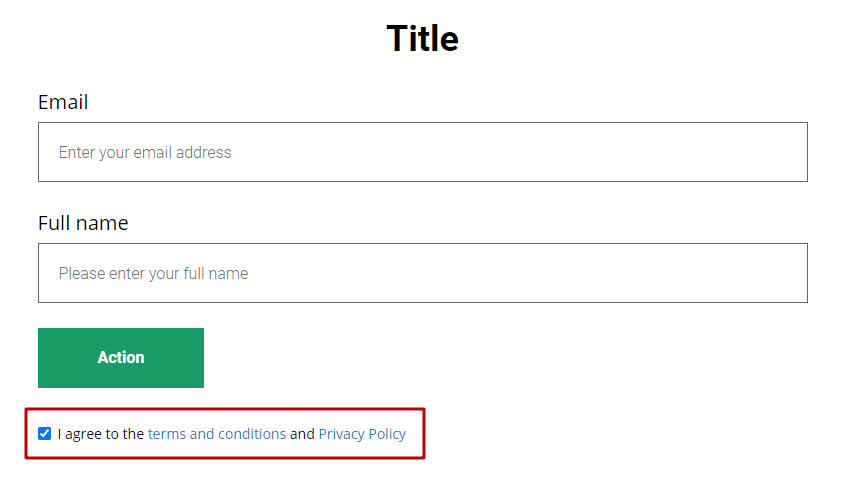 You can write and edit the text with the conditions yourself on the "Legal Information" system page.
"Website" - "System pages" - "Legal Information" - "Settings":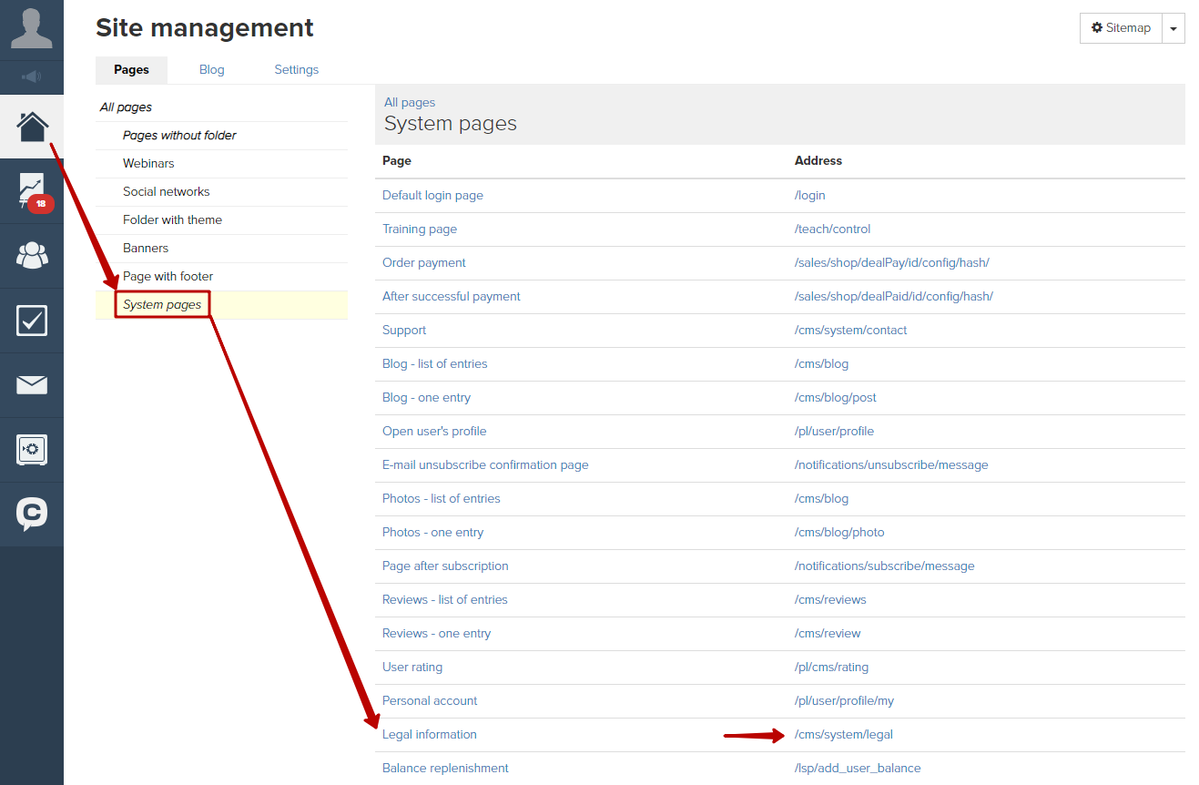 You can also use another method - the privacy policy consent page template. This method is described in the article.