Using emoji panel that is the built into a device's system
The way to open the emoji system panel depends on the operating system of your computer.
For example, in Windows 10, you can open the panel using the keyboard shortcut «Win +.». More details here.
On macOS, the panel opens with the keyboard shortcut «Control+Command+Spacebar». More details here.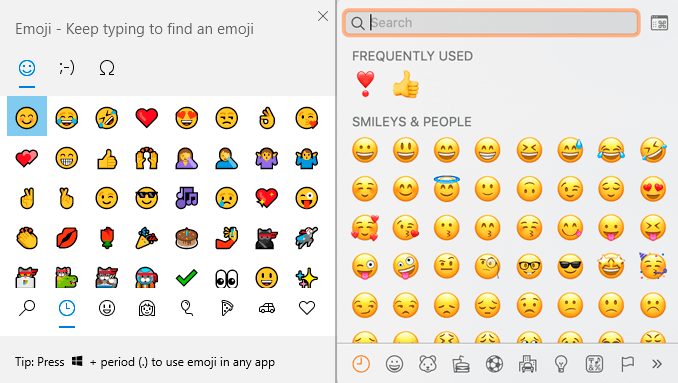 Please note! If you insert special characters using the emoji panel into the content of text lessons, some of the text after the inserted character (as well as the character itself) can be deleted.
Instead of inserting with this method, you can use the insert as a picture (2).
Insert as a picture
In the text editor of letters and text lessons you can insert emojis as a picture. The image should have a resolution of 16×16 pixels.
Such images can be found on the following resources:
To insert a picture, you must:
1. Right-click on the image and select «Copy».
2. Paste the copied image into the text of the letter.
If the picture is placed incorrectly in the text of the letter, open the picture in a new tab before copying it.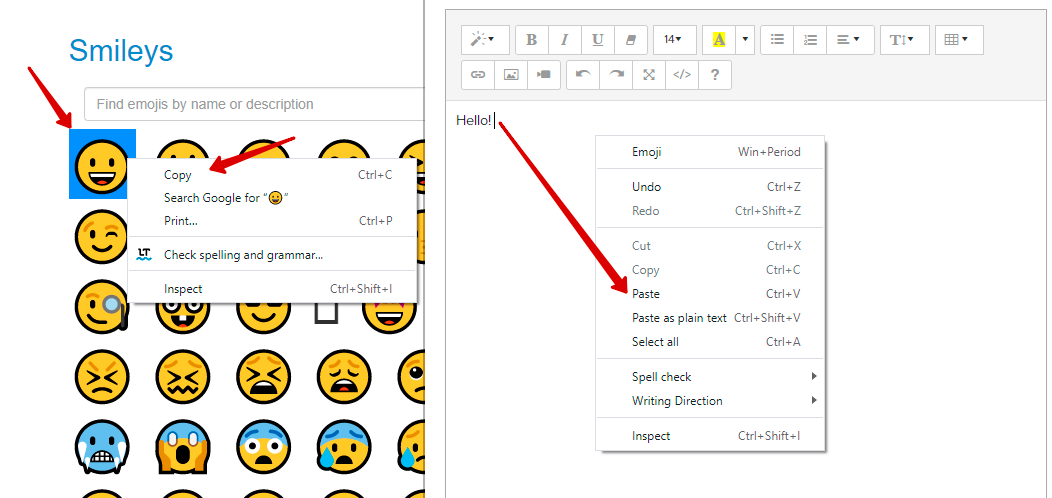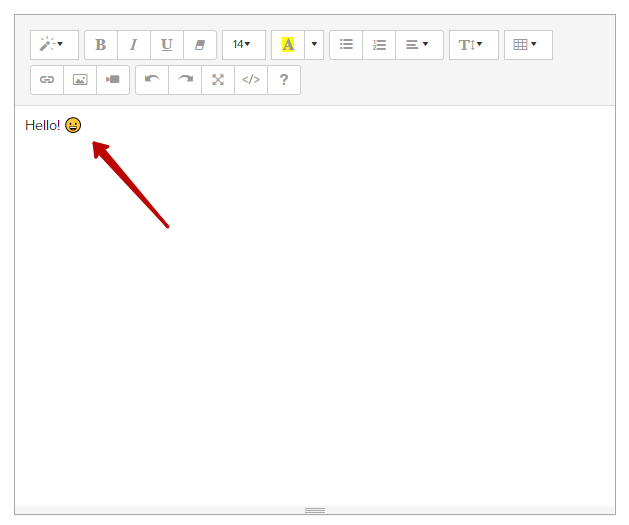 Please note! Send a test message to check if the inserted characters are displayed correctly in the message.